PHOENIX (AP) — Deandre Ayton finally has his new deal from the Phoenix Suns, who simply weren't willing to let him get away for nothing.
A person with knowledge of the situation said the Suns quickly decided to match a $133 million, four-year offer sheet that Ayton agreed to Thursday with the Indiana Pacers. The person spoke to The Associated Press on condition of anonymity because the Suns had not publicly announced the decision.
The Athletic first reported Phoenix matching the offer. ESPN first reported that Ayton had agreed with the Pacers.
The move means the Suns — at least for now — keep their nucleus of Ayton and the All-Star backcourt of Devin Booker and Chris Paul. The trio pushed Phoenix to the NBA Finals in 2021 and a franchise-record 64 wins during the most recent regular season.
The No. 1 pick in the 2018 draft, Ayton was eligible to get an extension from Phoenix last summer.
That didn't happen, and he became a restricted free agent this summer — meaning Phoenix had the chance to match any offers. Once Indiana made its move, the Suns countered quickly.
Phoenix has been linked to interest in acquiring Brooklyn star Kevin Durant during the offseason, but Ayton can't be used as trade bait because of the new deal.
The Suns' move is a blow to the Pacers, who were hoping to add Ayton as a pivotal piece in a promising young core that includes 22-year-old point guard Tyrese Haliburton, who was acquired in a February trade with Sacramento.
Ayton — who turns 24 later this month — had a shaky start to his career but became a critical component in the Suns' run to the Finals. He's part of the 2018 draft class that includes Dallas' Luka Doncic and Atlanta's Trae Young. The two guards have had more individual success, but neither has made it as far in the playoffs.
The athletic 6-foot-11 Ayton is powerful in the low post and has developed a strong mid-range game. He averaged 17.2 points and 10.2 rebounds per game last season while shooting 63.4% from the field and 36.8% on 3-pointers.
Much of the criticism about Ayton has been about his maturity. He was suspended 25 games without pay by the NBA in 2019 for violating the league's Anti-Drug Program by testing positive for a diuretic. He was also benched for part of Game 7 of the team's second-round loss to Dallas this year after appearing to exchange words with coach Monty Williams.
Still, he is generally popular with his teammates. Booker and Paul often praised Ayton, who did a lot of the little things to help the team win.
Even without Ayton, Pacers president of basketball operations Kevin Pritchard may not be done wheeling-and-dealing. Indiana has three potential first-round picks in next year's draft and enough players and assets to help other teams looking for a salary-cap dump.
The Pacers announced Thursday that they waived four players — Duane Washington Jr., Nik Stauskas, Malik Fitts, and Juwan Morgan. They were part of Indiana's trade that sent guard Malcolm Brogdon to Boston, clearing enough cap space to make the pursuit of Ayton or other players realistic.
2022 NBA draft pick-by-pick analysis
1. Orlando: Paolo Banchero, F, 6-10, 19, Duke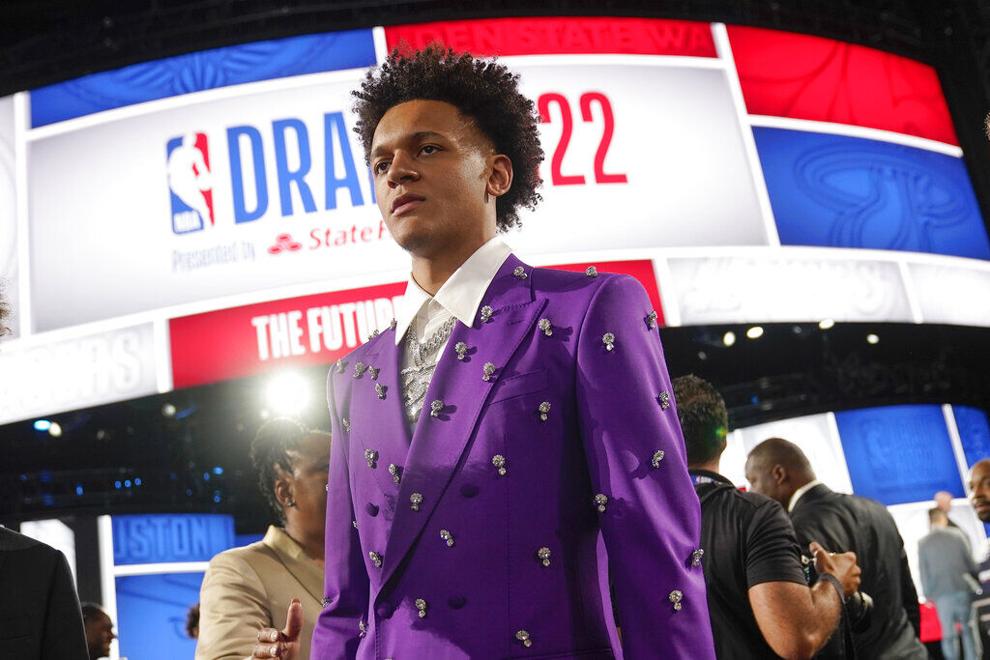 2. Oklahoma City: Chet Holmgren, F/C, 7-0, 20, Gonzaga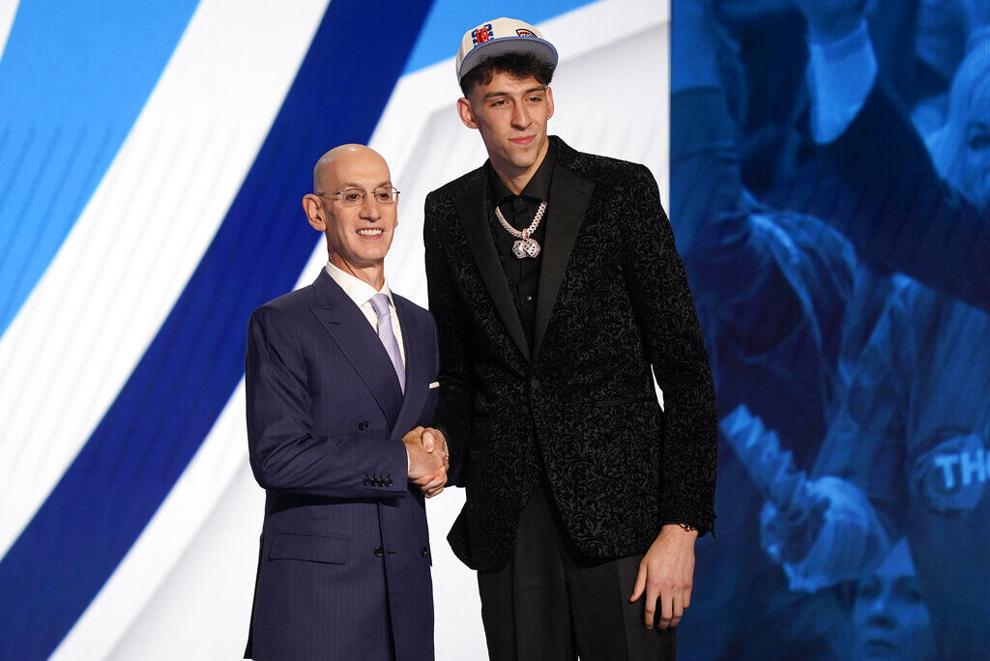 3. Houston: Jabari Smith Jr., F, 6-10, 19, Auburn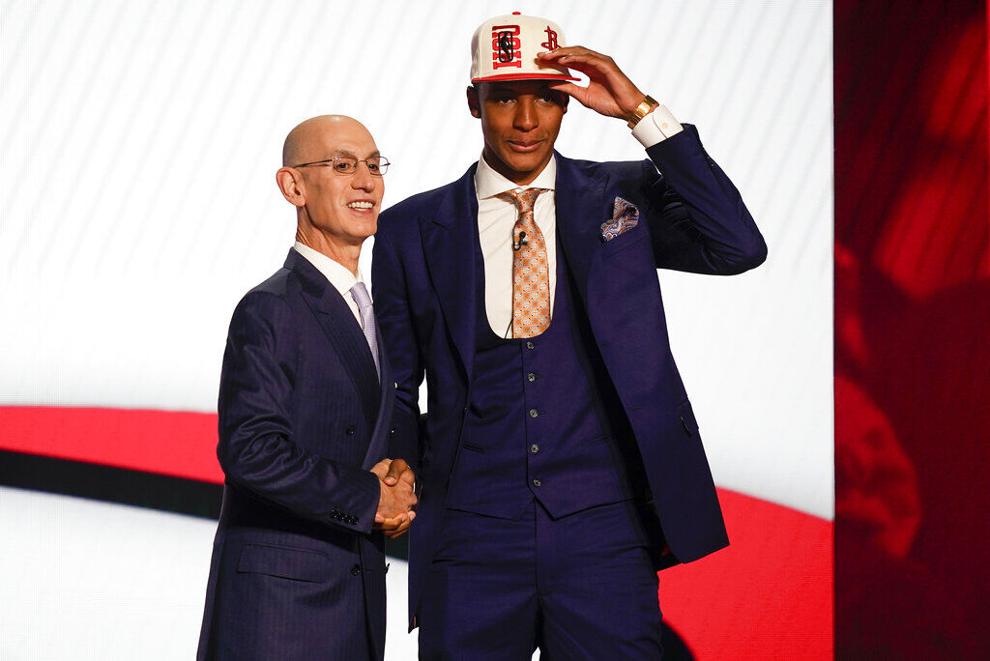 4. Sacramento: Keegan Murray, F, 6-8, 21, Iowa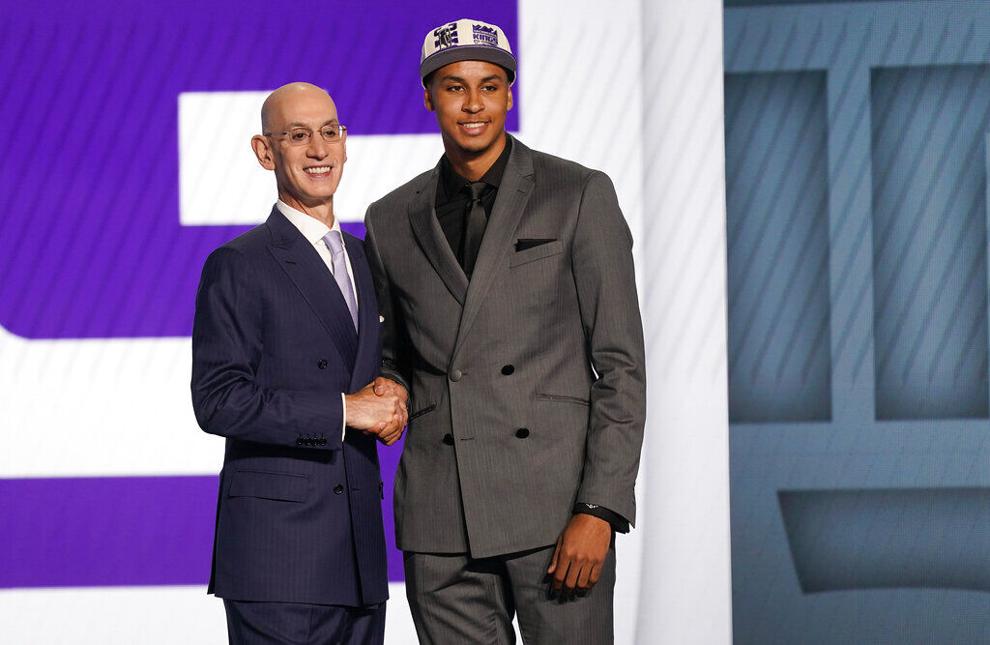 5. Detroit: Jaden Ivey, G, 6-4, 20, Purdue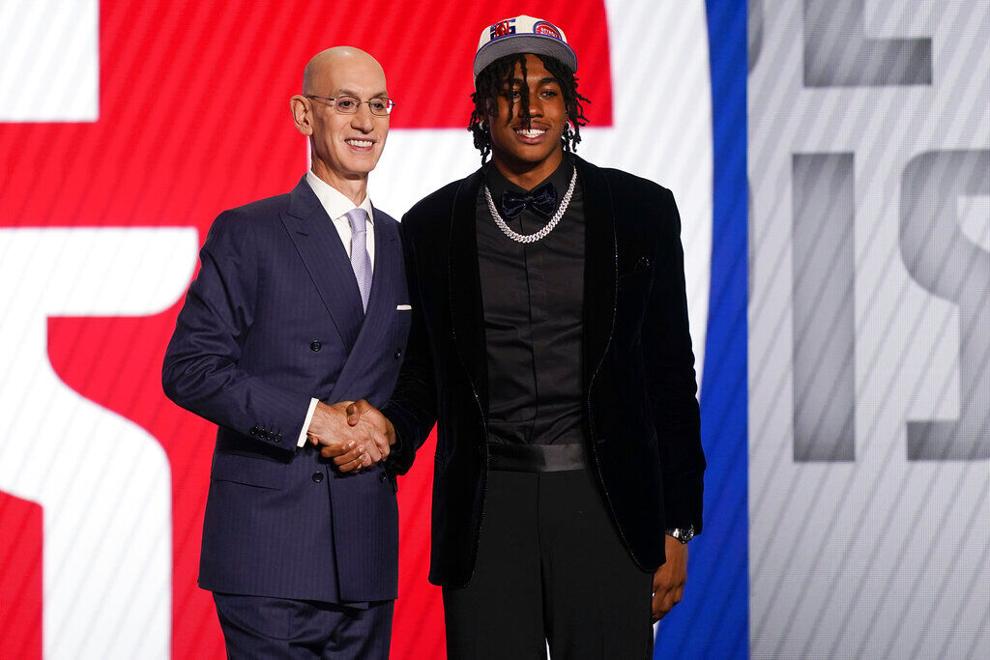 6. Indiana: Bennedict Mathurin, SG, 6-6, 20, Arizona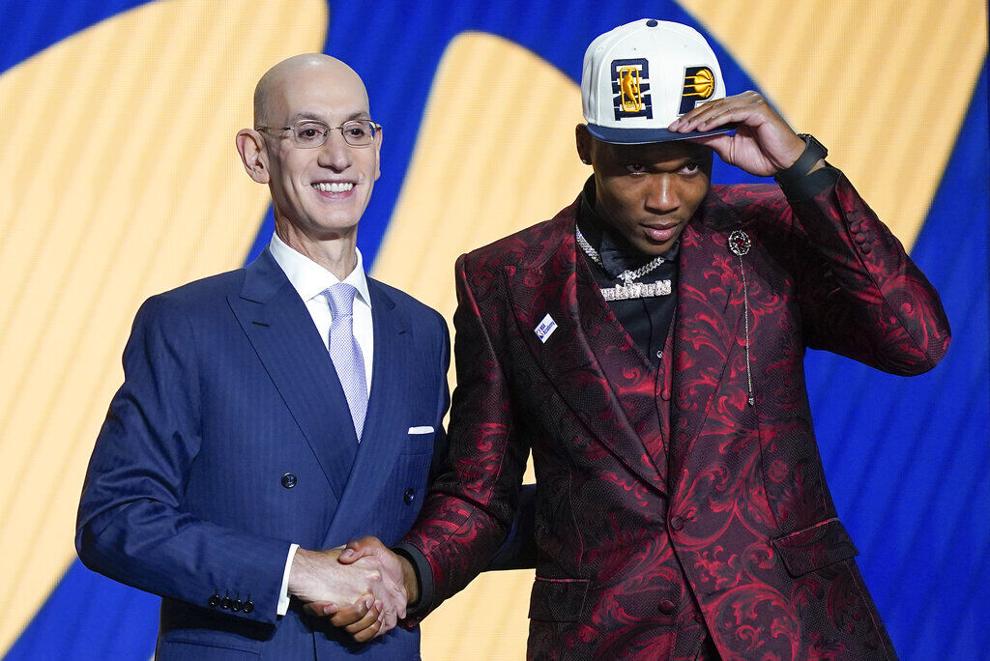 7. Portland: Shaedon Sharpe, SG, 6-6, 19, Kentucky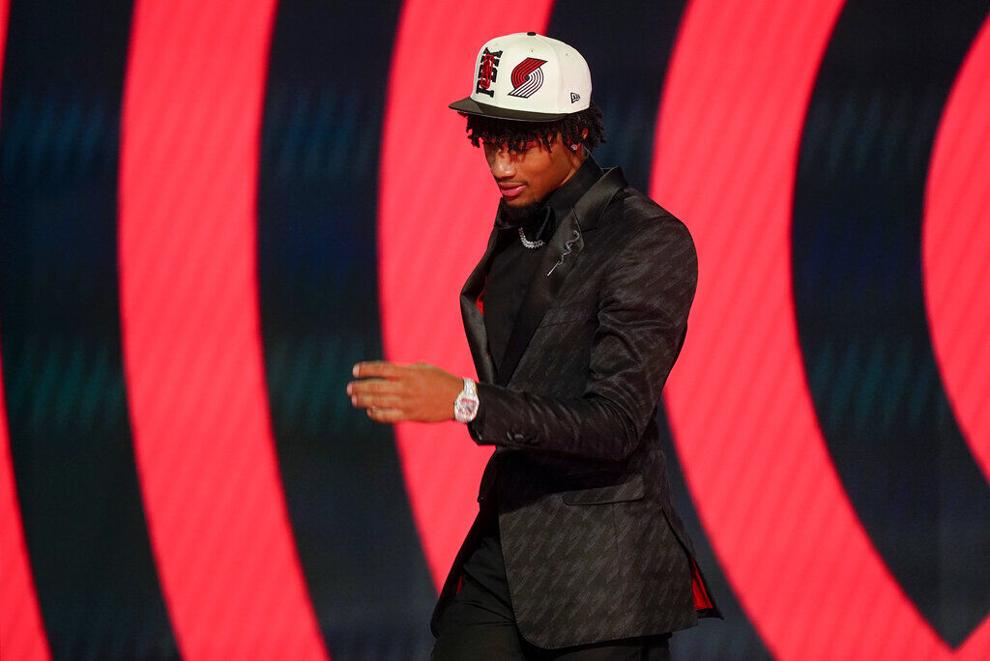 8. New Orleans (from the Lakers): Dyson Daniels, G/F, 6-6, 19, G League Ignite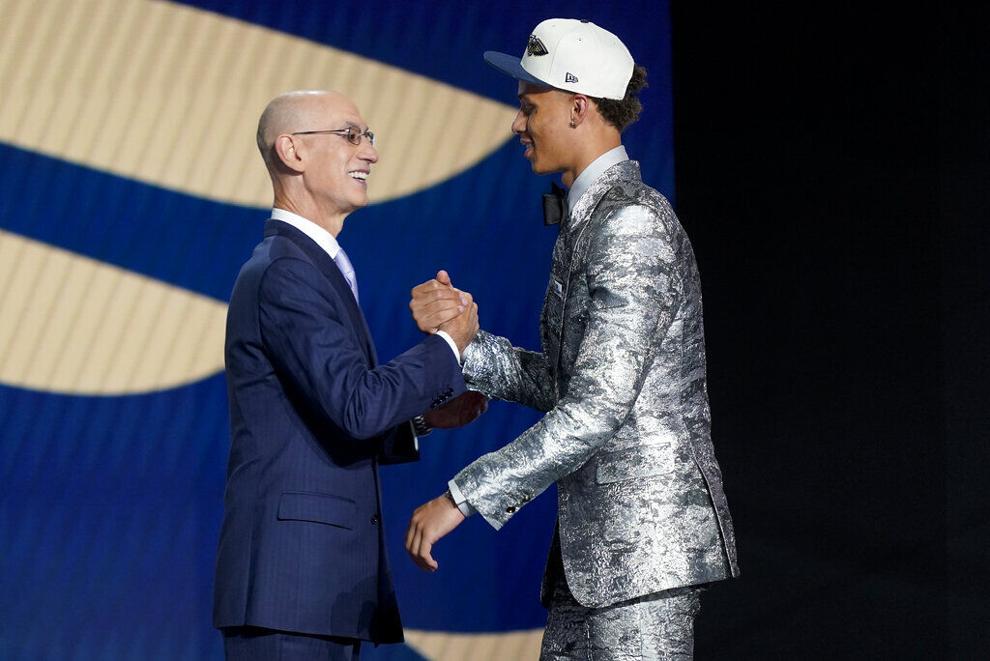 9. San Antonio: Jeremy Sochan, F, 6-8, 19, Baylor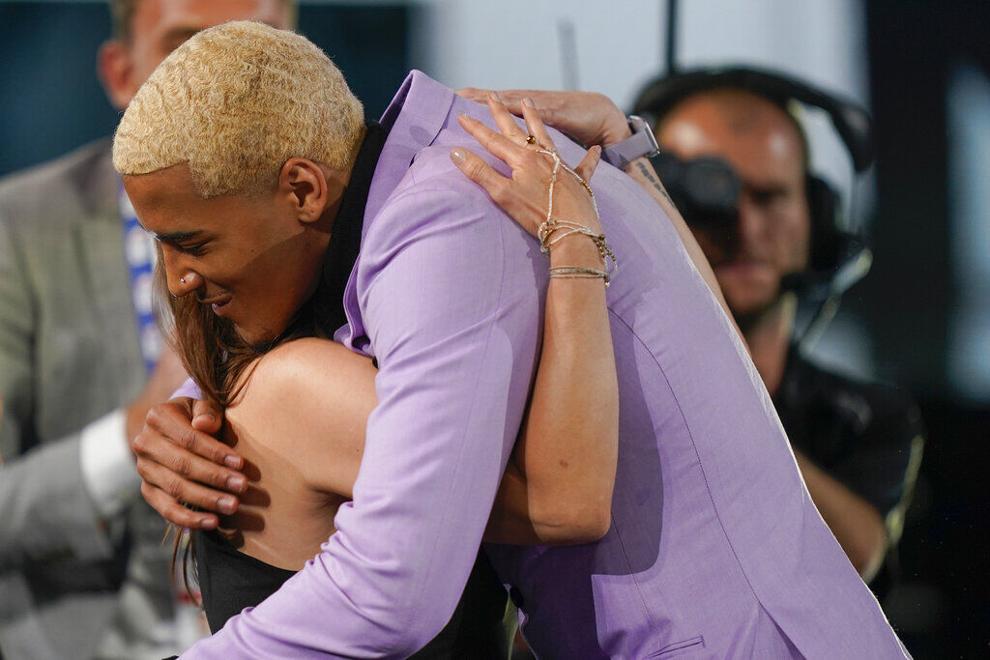 10. Washington: Johnny Davis, SG, 6-5, 20, Wisconsin
11. New York: Ousmane Diegn, G-F, 6-10, 19, NZ Breakers
The French wing is considered a project with tons of potential. Showed great improvement in his play in Australia's NBL last season. (His draft rights reportedly traded to Oklahoma City.)
12. Oklahoma City (from the Clippers): Jalen Williams, SG, 6-6, 21, Santa Clara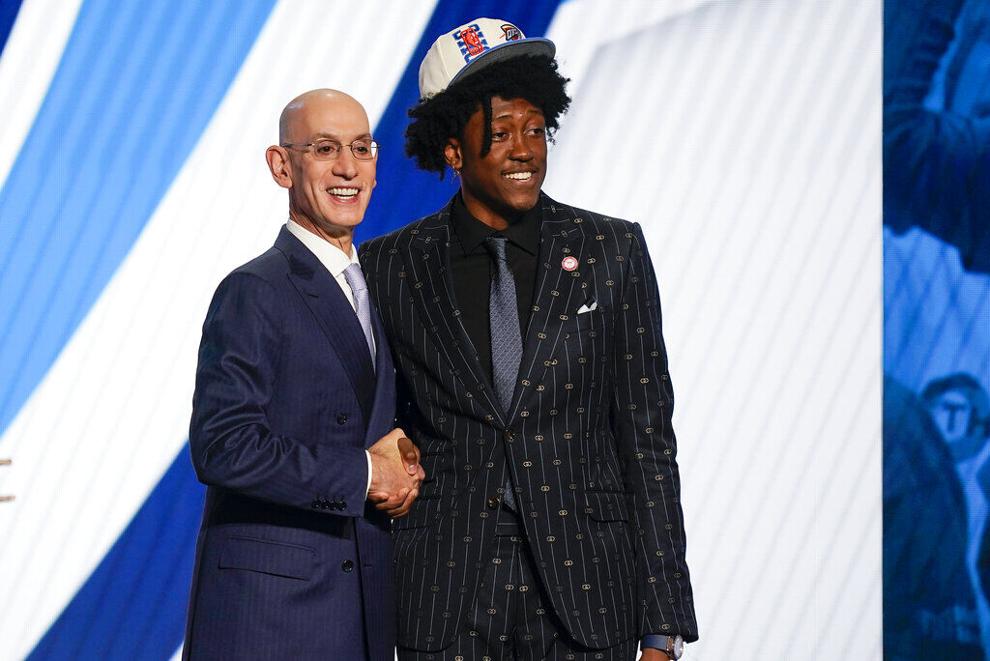 13. Charlotte: Jalen Duren, C, 6-11, 18, Memphis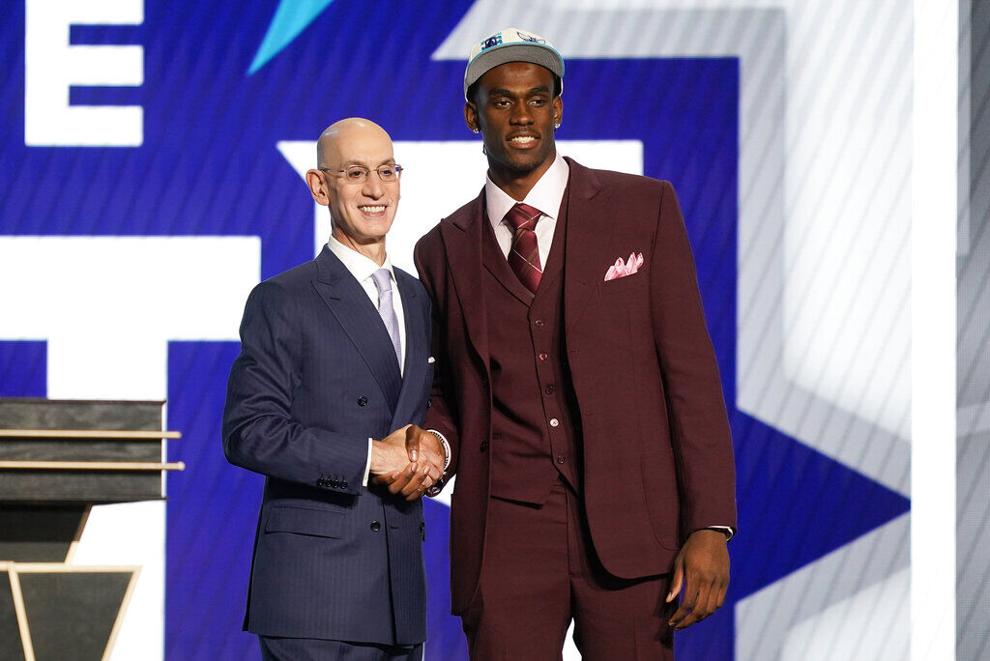 14. Cleveland: Ochai Agbaji, G, 6-5, 22, Kansas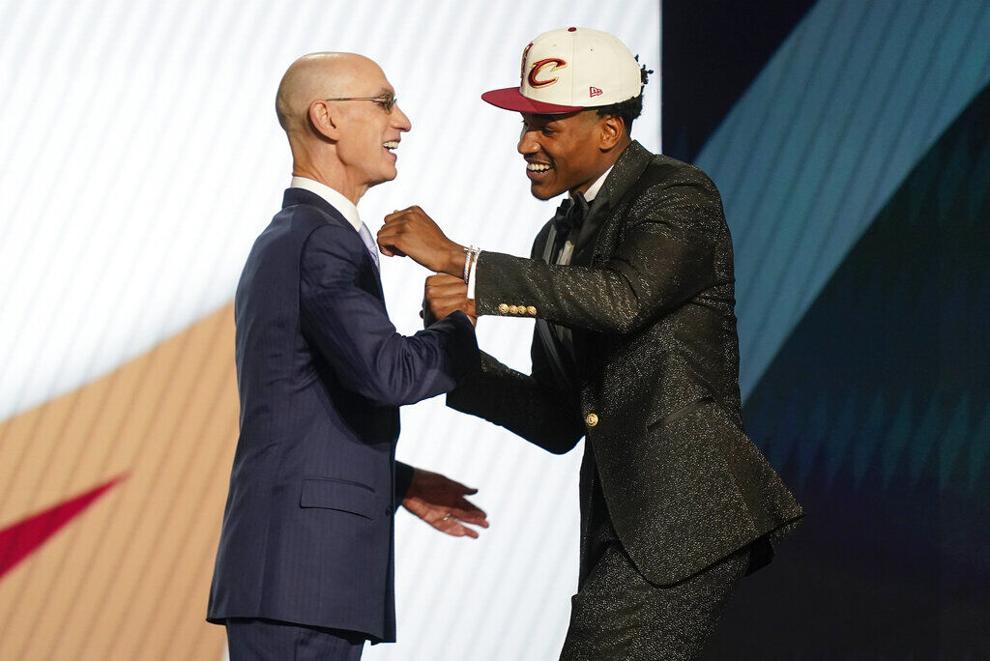 15. Charlotte (from New Orleans): Mark Williams, C, 7-2, 20, Duke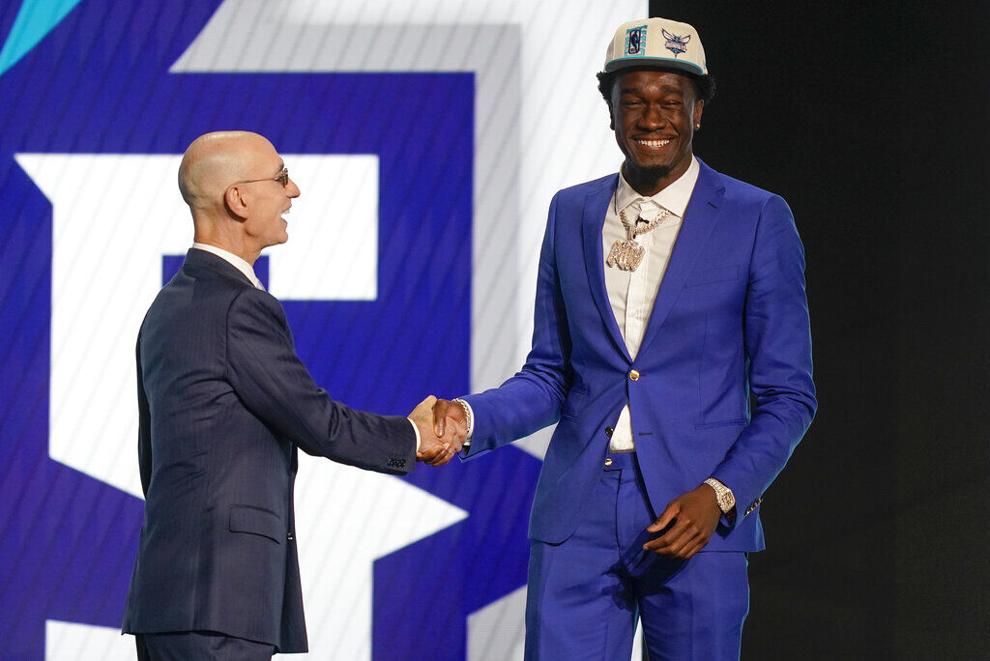 16. Atlanta: A.J. Griffin, SG, 6-6, 18, Duke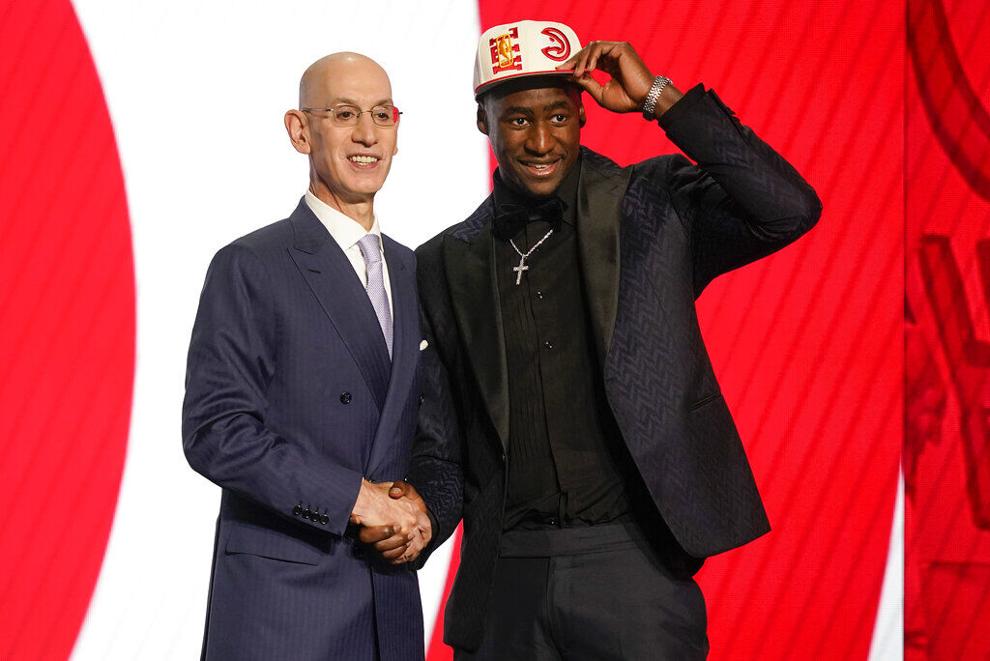 17. Houston (from Brooklyn): Tari Eason, F, 6-8, 21, Louisiana State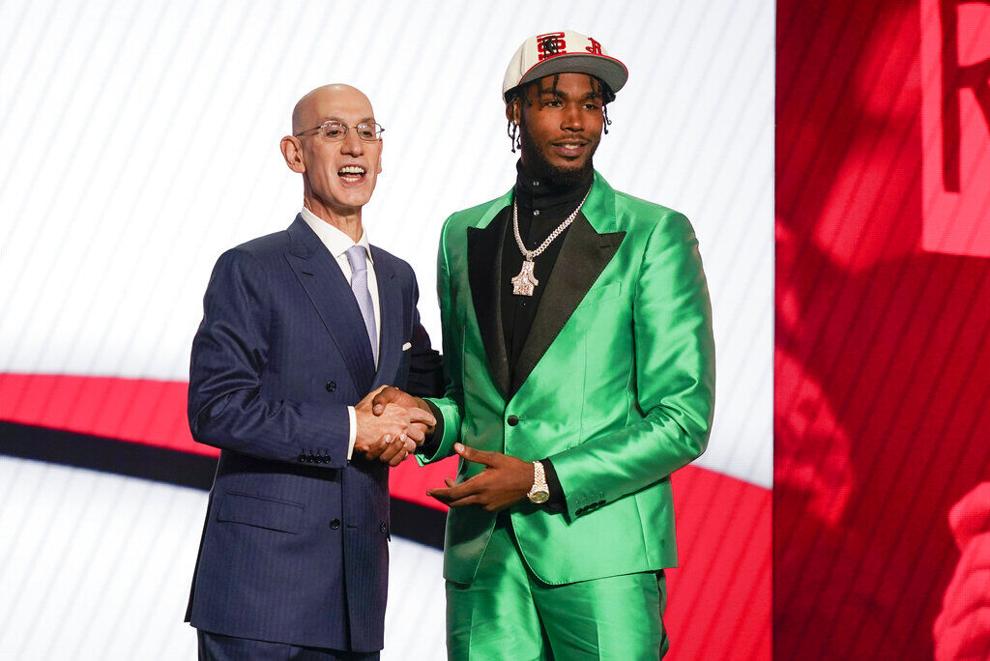 18. Chicago: Dalen Terry, PG, 6-7, 19, Arizona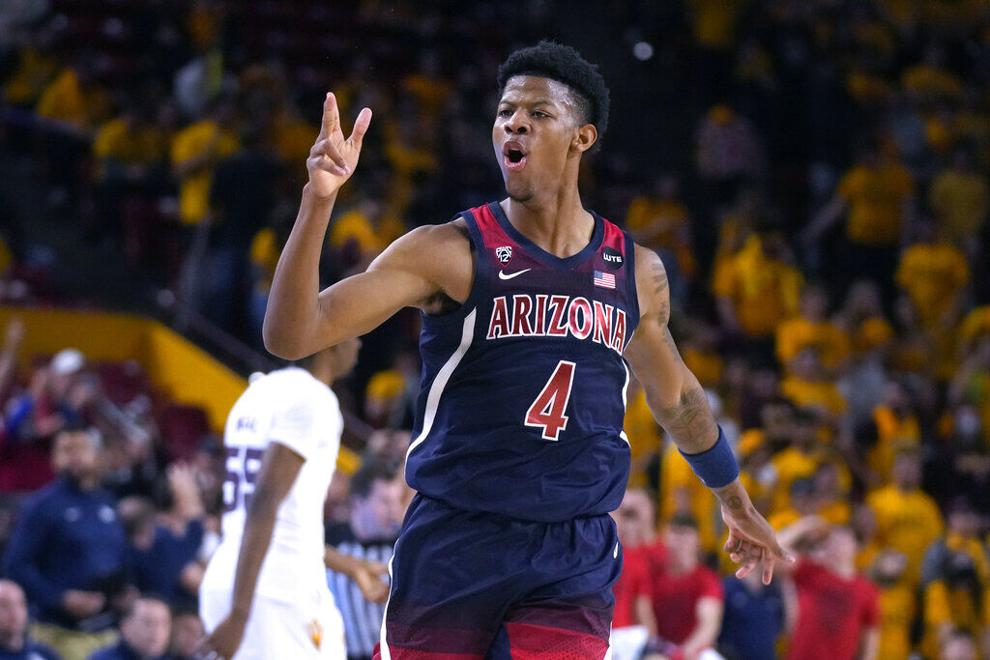 19. Minnesota: Jake LaRavia, PF, 6-8, 20, Wake Forest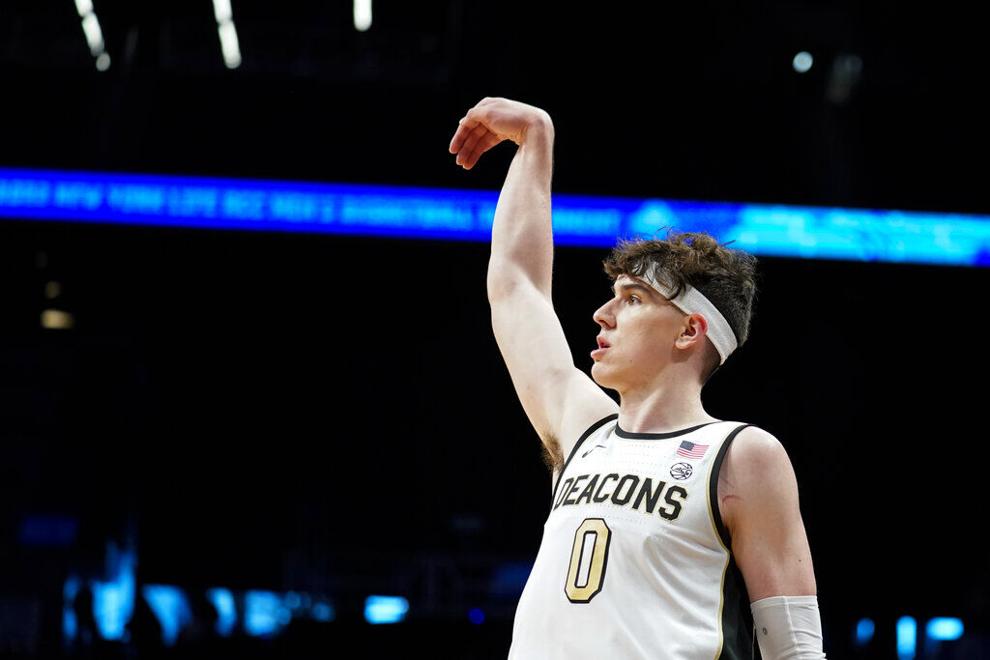 20. San Antonio (from Toronto): Malaki Branham, G-F, 6-5, 19, Ohio State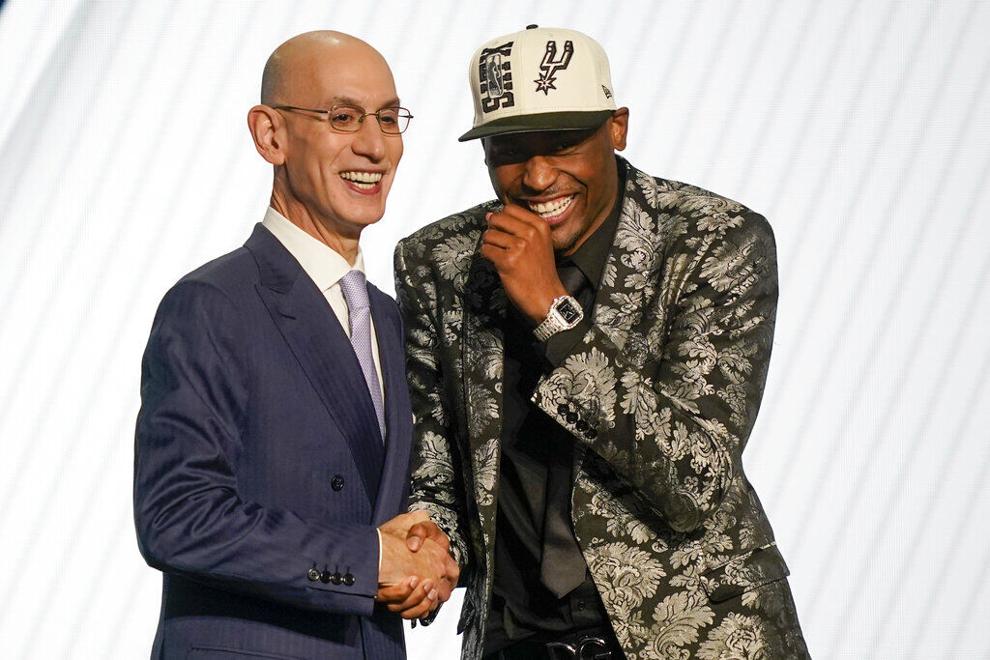 21. Denver: Christian Braun, SG, 6-7, 21, Kansas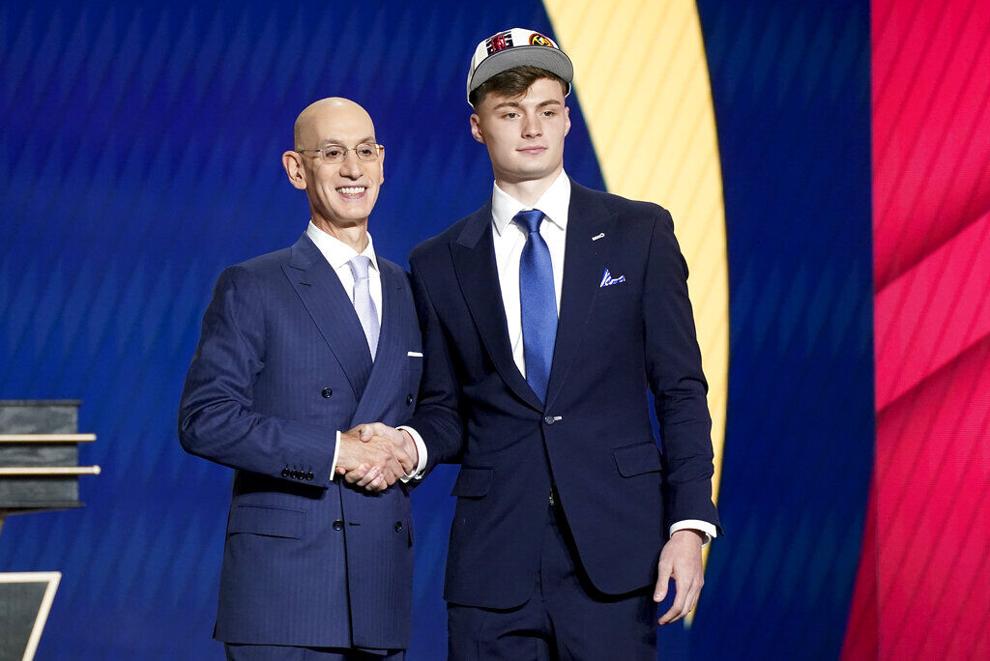 22. Memphis (from Utah): Walker Kessler, C, 7-1, 20, Auburn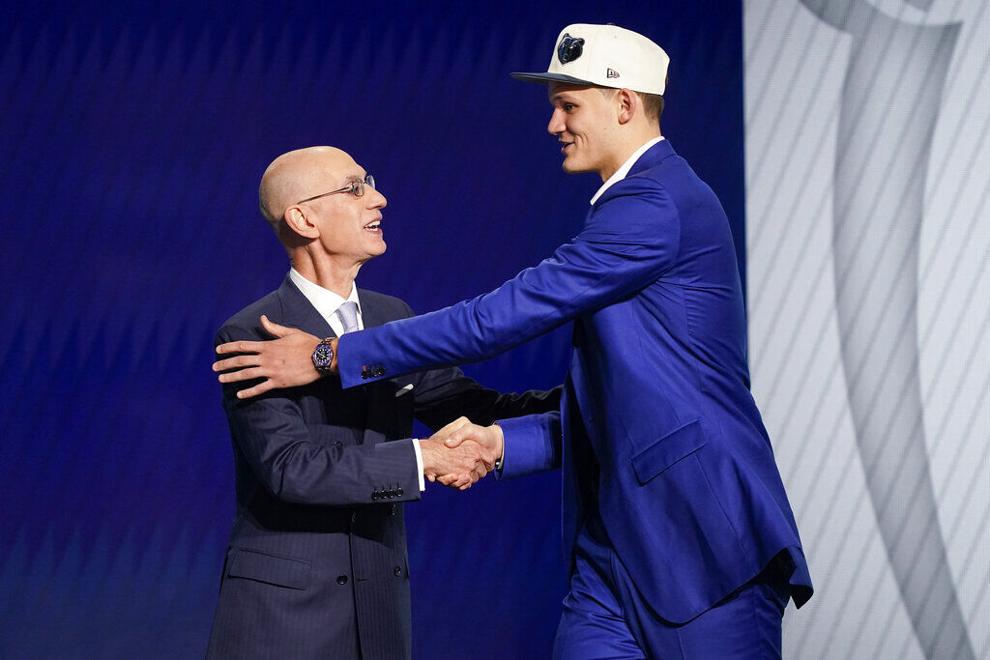 23. Philadelphia: David Roddy, PF, 6-6, 21, Colorado State
24. Milwaukee: MarJon Beauchamp, SG, 6-6, 20, G League Ignite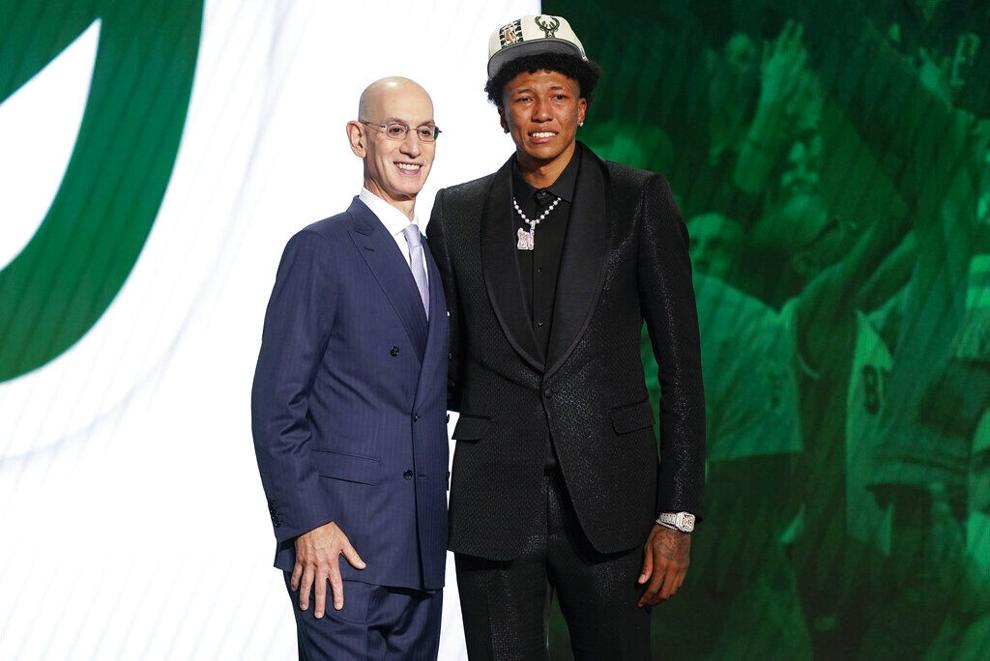 25. San Antonio (from Boston): Blake Wesley, SG, 6-4, 19, Notre Dame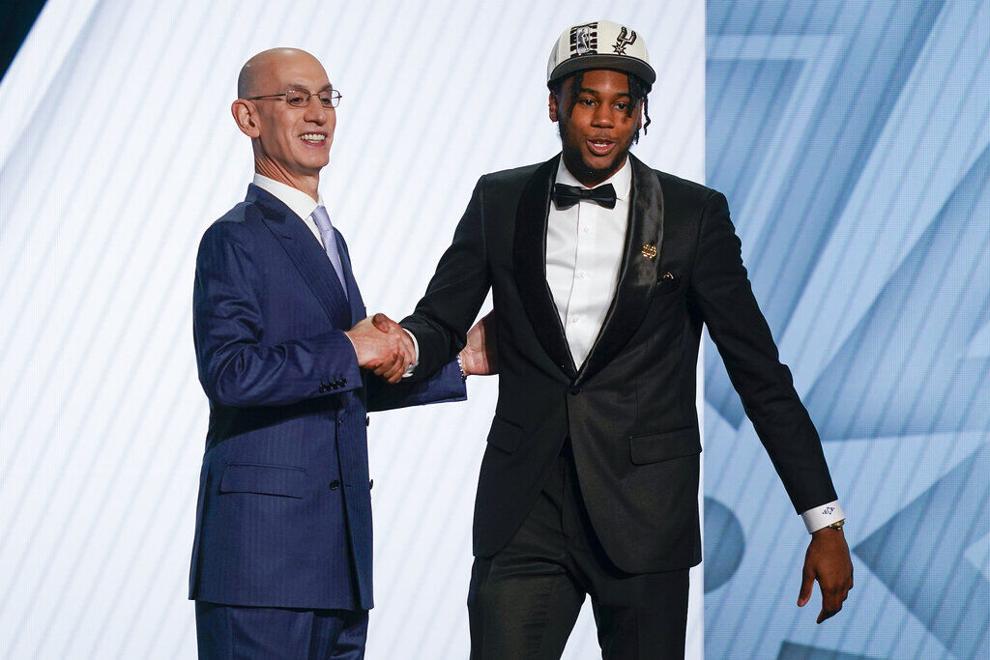 26. Dallas: Wendell Moore, SF, 6-5, 20, Duke
27. Miami: Nikola Jovic, F, 6-10, 19, Serbia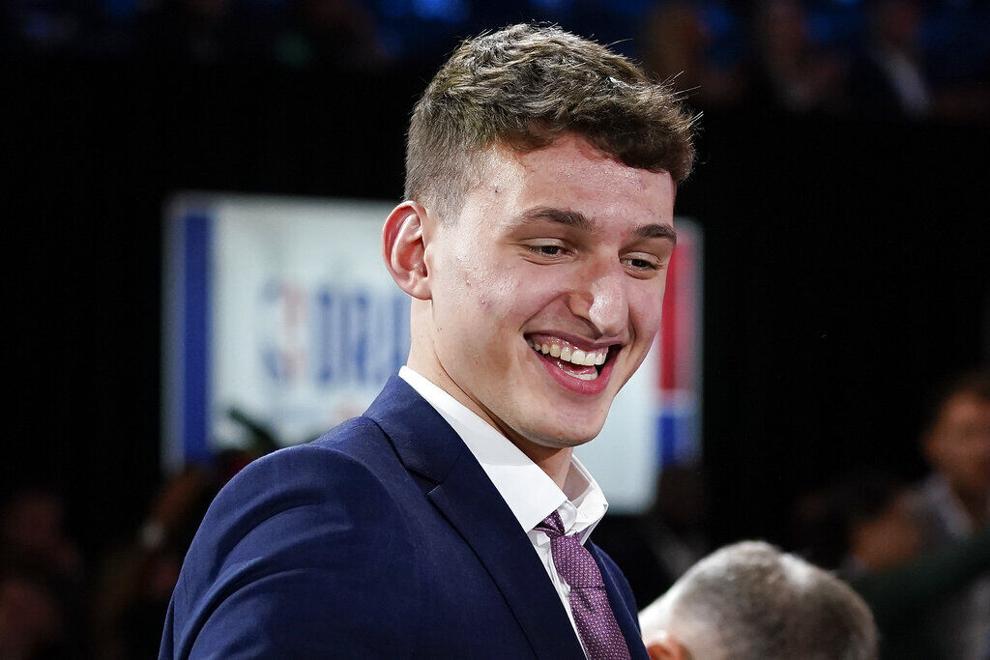 28. Golden State: Patrick Baldwin Jr., PF, 6-10, 19, Wisconsin-Milwaukee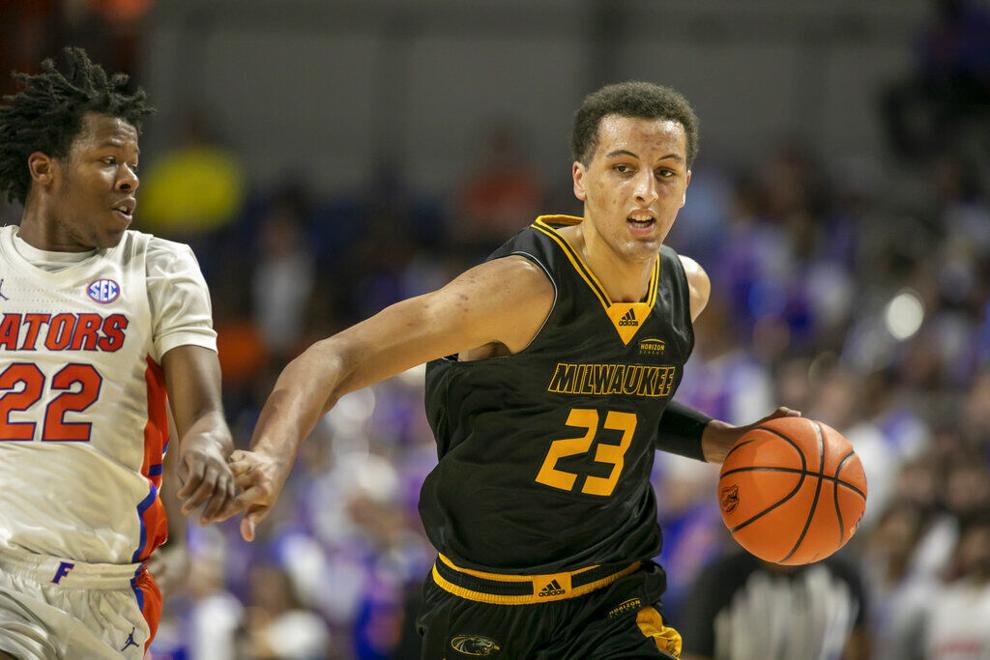 29. Memphis: TyTy Washington, PG, 6-3, 20, Kentucky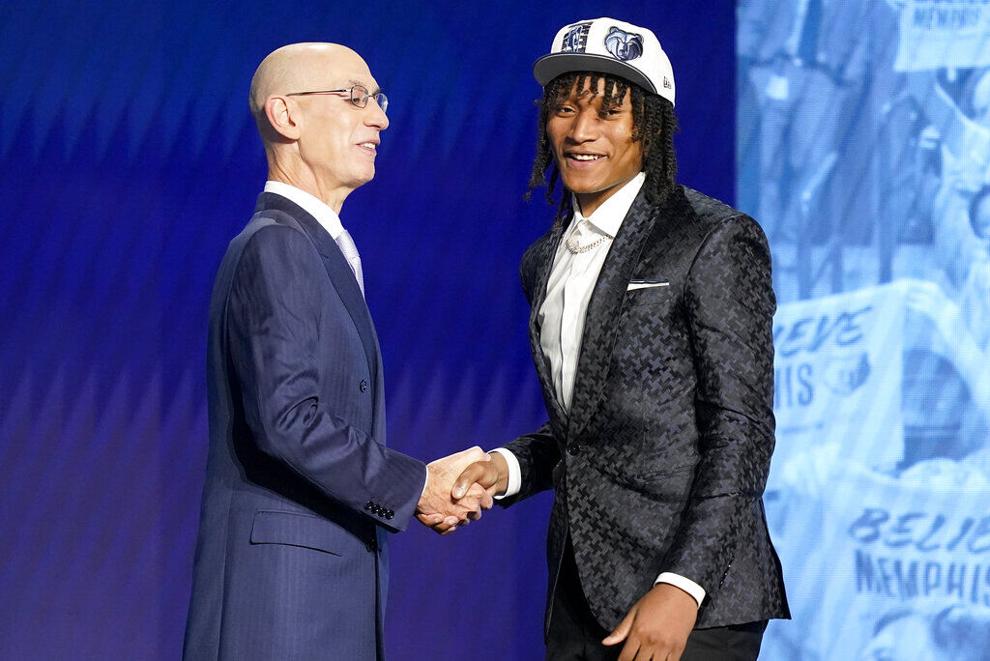 30. Oklahoma City (from Phoenix): Peyton Watson, SF, 6-8, 19, UCLA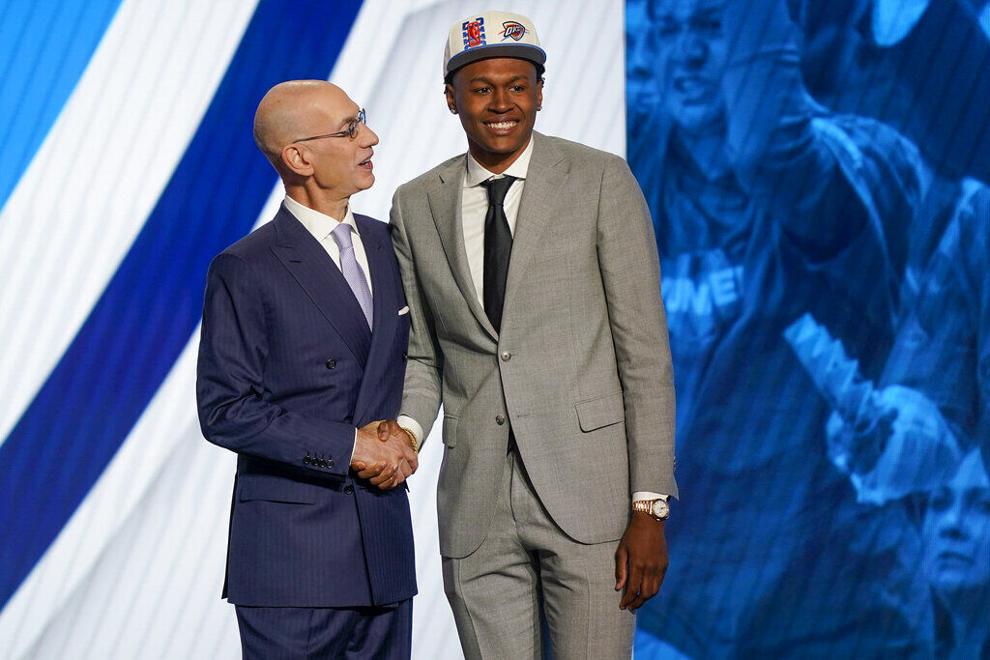 31. Indiana (from Houston): Andrew Nembhard, PG, 6-4, 22, Gonzaga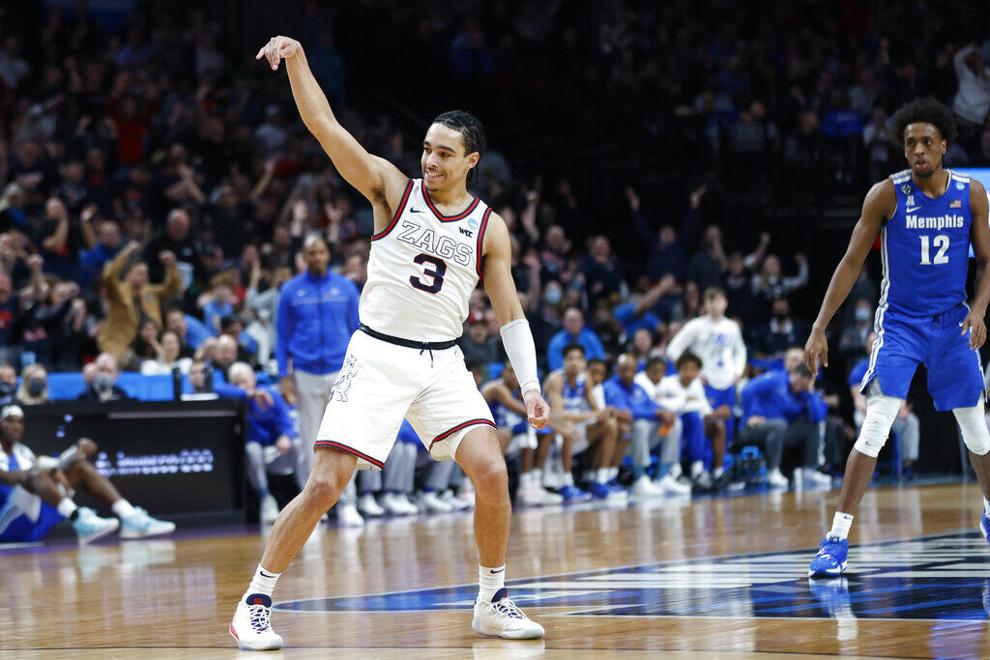 32. Orlando: Caleb Houstan, SF, 6-8, 19, Michigan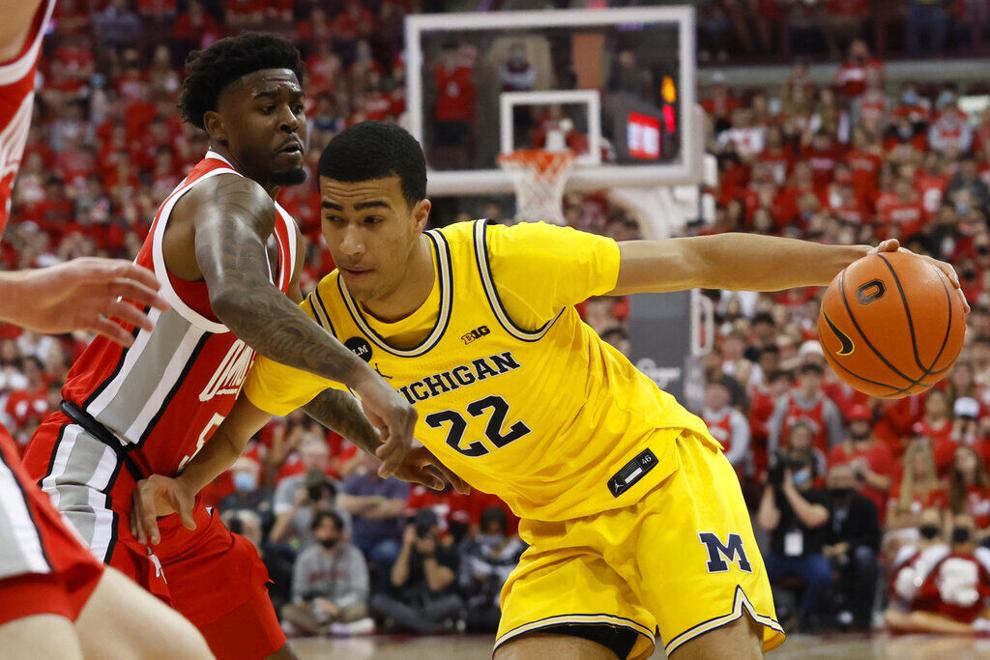 33. Toronto (from Detroit): Christian Koloko, C, 7-0, 22, Arizona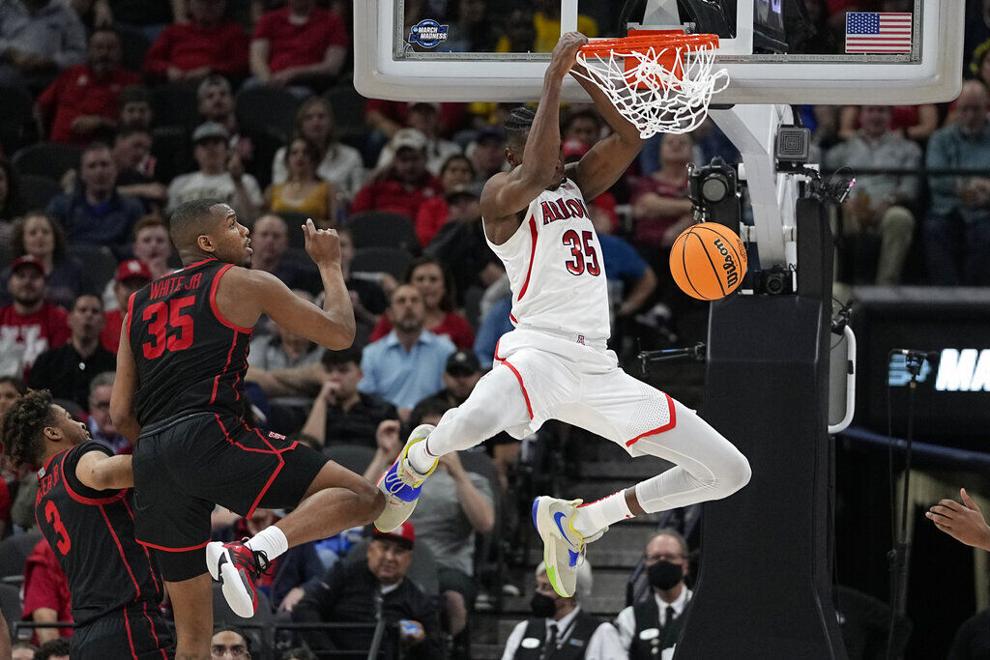 34. Oklahoma City: Jaylin Williams, C, 6-10, 19, Arkansas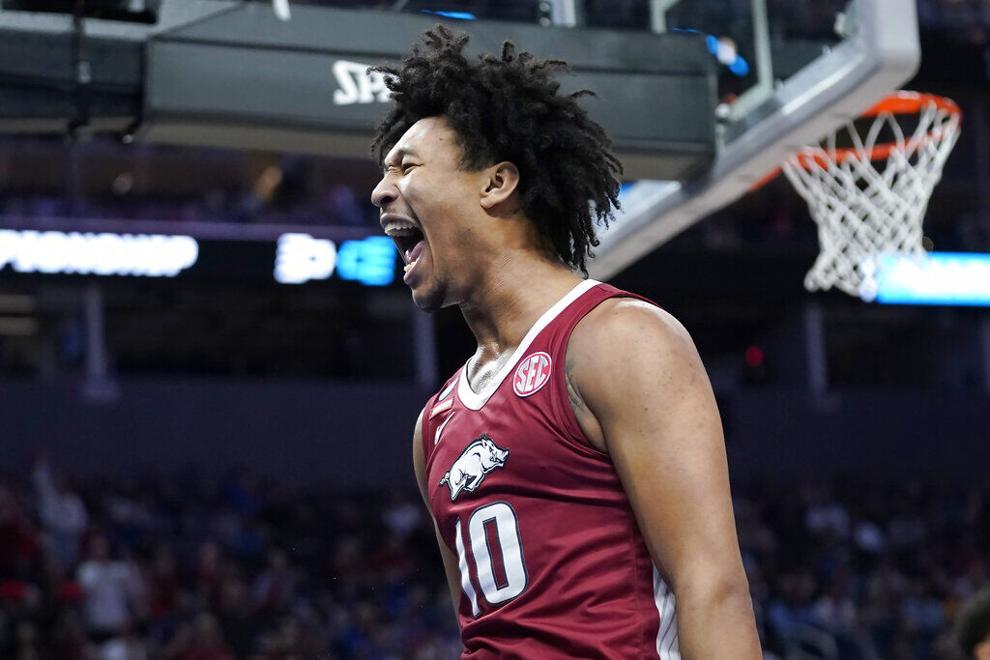 35. Lakers (from Orlando): Max Christie, SG, 6-6, 19, Michigan State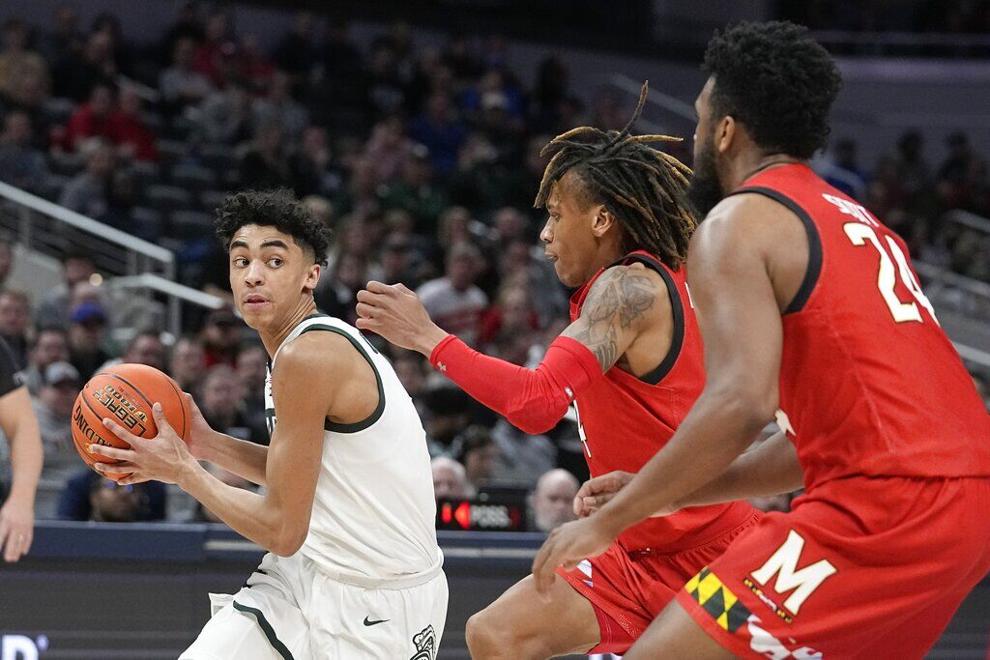 36. Portland: Gabriele Procida, SG, 6-8, 20, Fortitudo Bolonga
A prototypical international wing, this Italian can shoot from long range and score in the open court. Adequate defender and rebounder. (Draft rights traded to Detroit for Jerami Grant.)
37. Sacramento: Jaden Hardy, SG, 6-5, 19, G League Ignite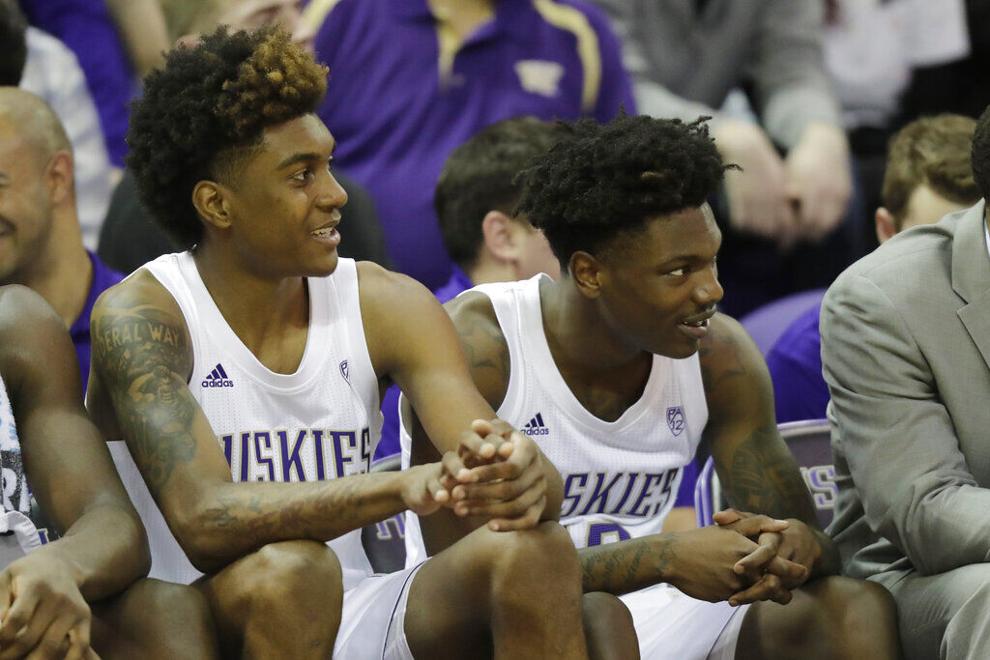 38. San Antonio (from Lakers): Kennedy Chandler, PG, 6-1, 19, Tennessee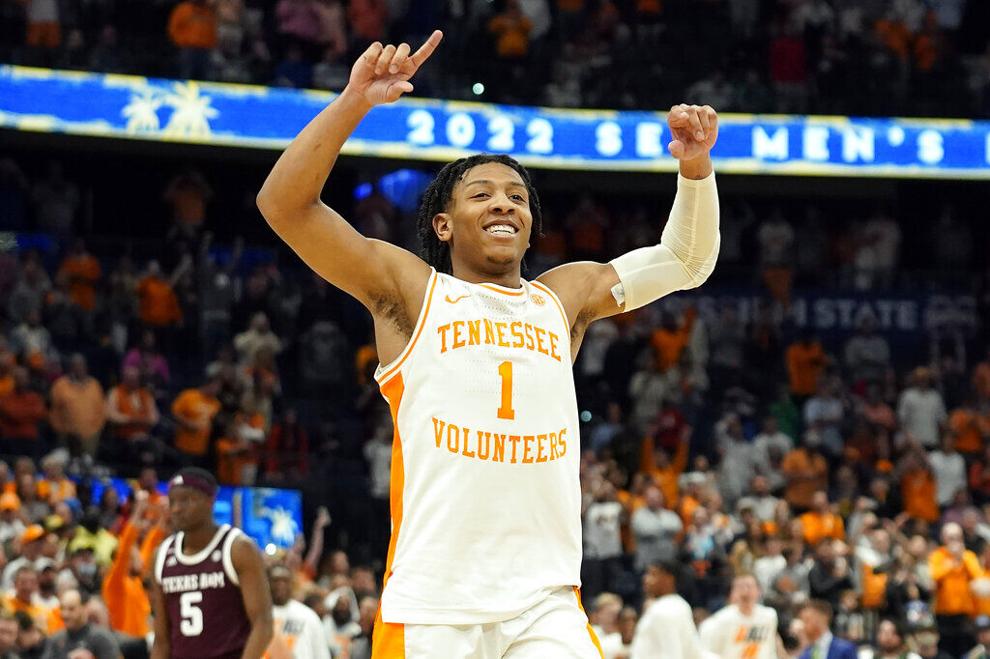 39. Cleveland (from San Antonio): Khalifa Diop, C, 6-11, 20, Gran Canaria
This Sengalese big man projects as a shot-blocking rim protector with the physicality to play in the NBA.
40. Minnesota (from Washington): Bryce McGowens, SG, 6-6, 19, Nebraska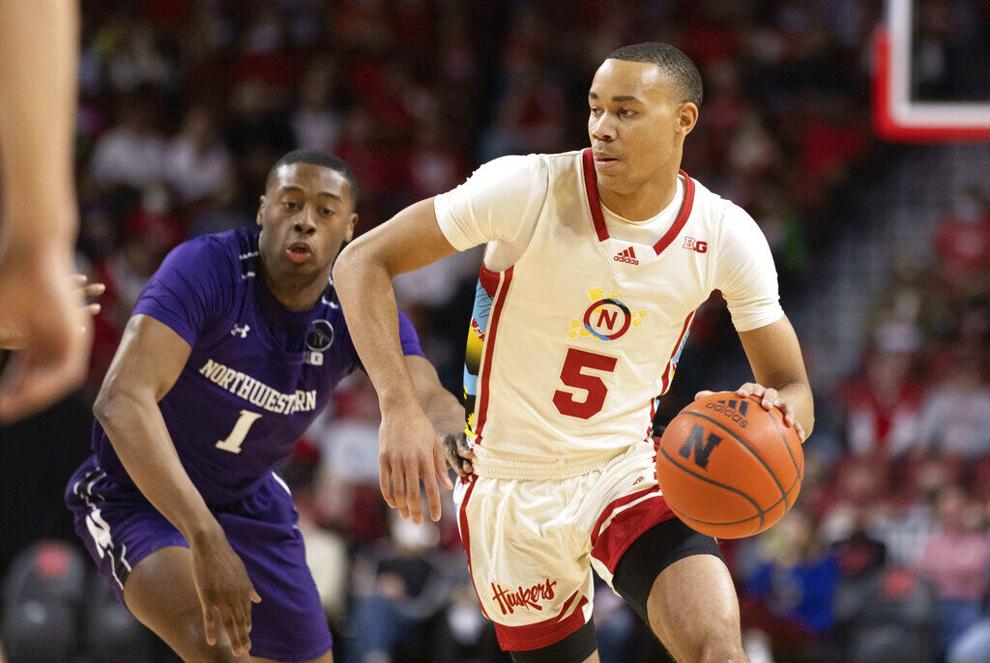 41. New Orleans: EJ Liddell, PF, 6-7, 21, Ohio State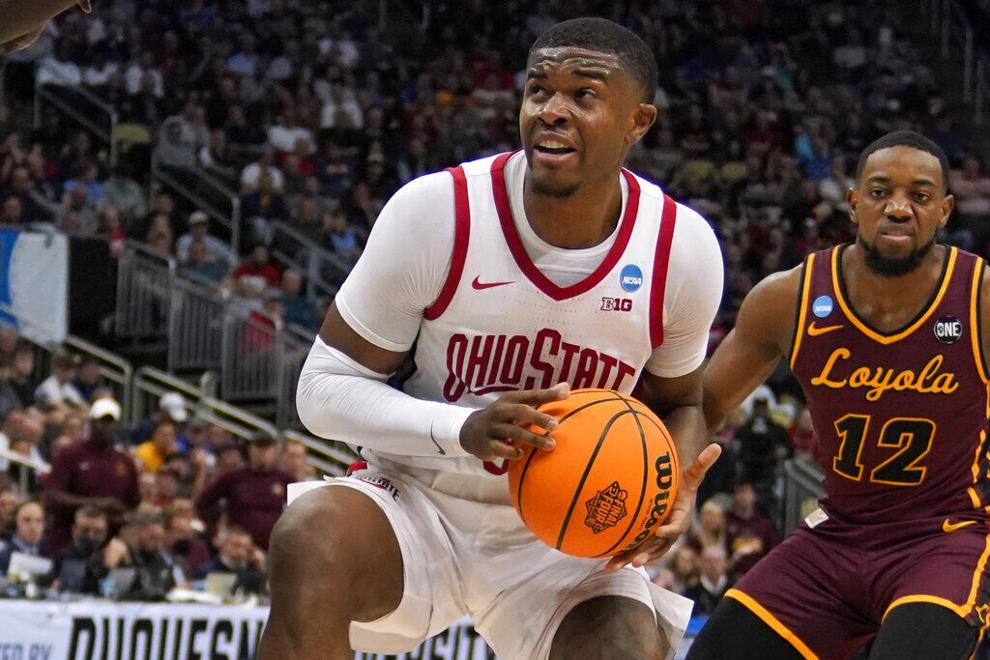 42. New York: Trevor Keels, SG, 6-5, 18, Duke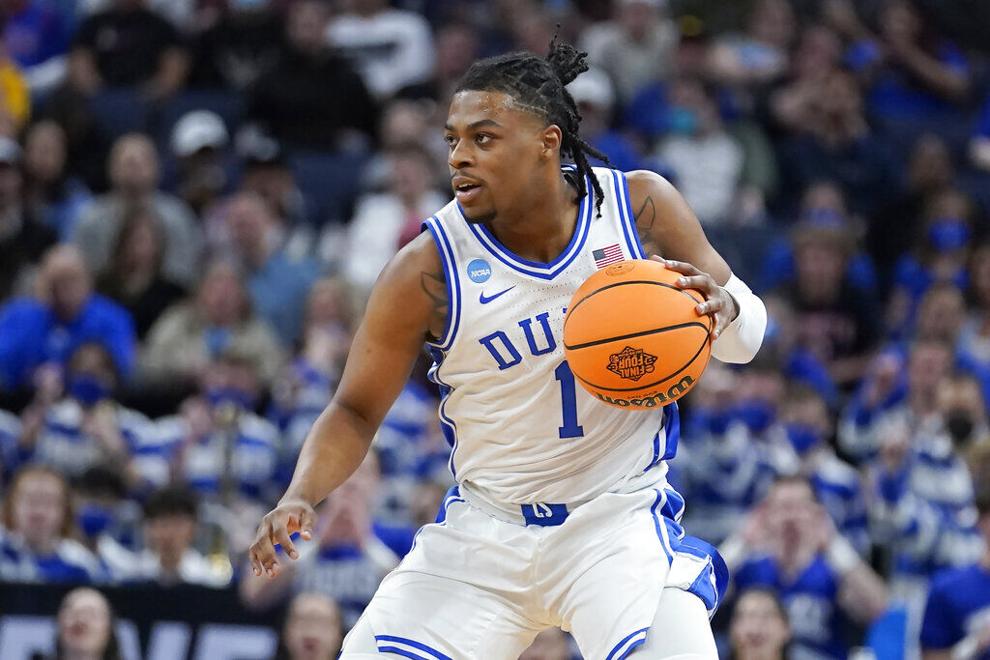 43. Clippers: Moussa Diabate, PF, 6-10, 20, Michigan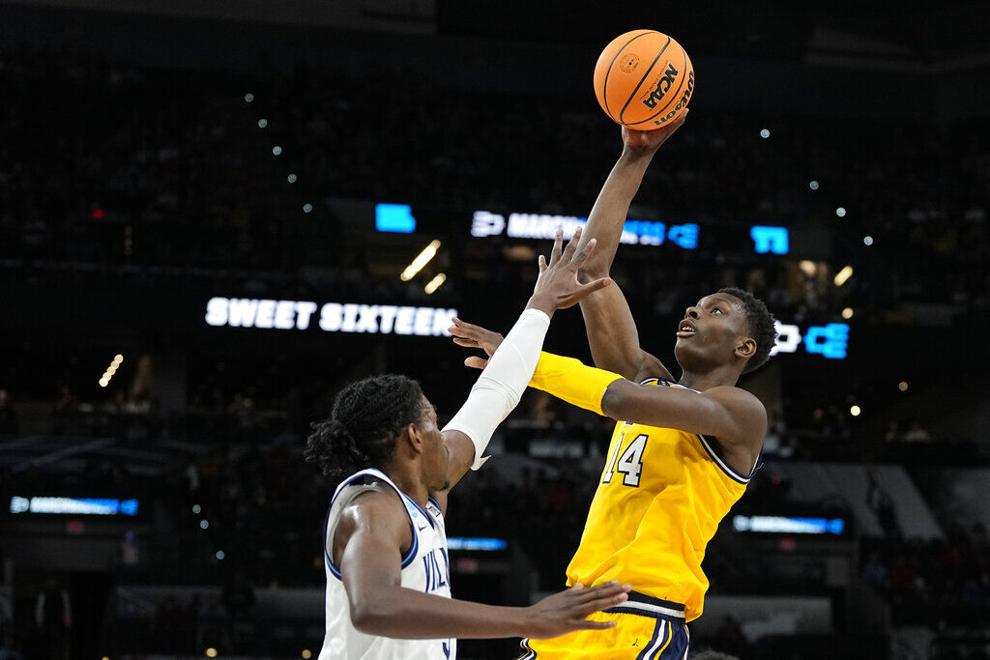 44. Atlanta: Ryan Rollins, SG, 6-3, 19, Toledo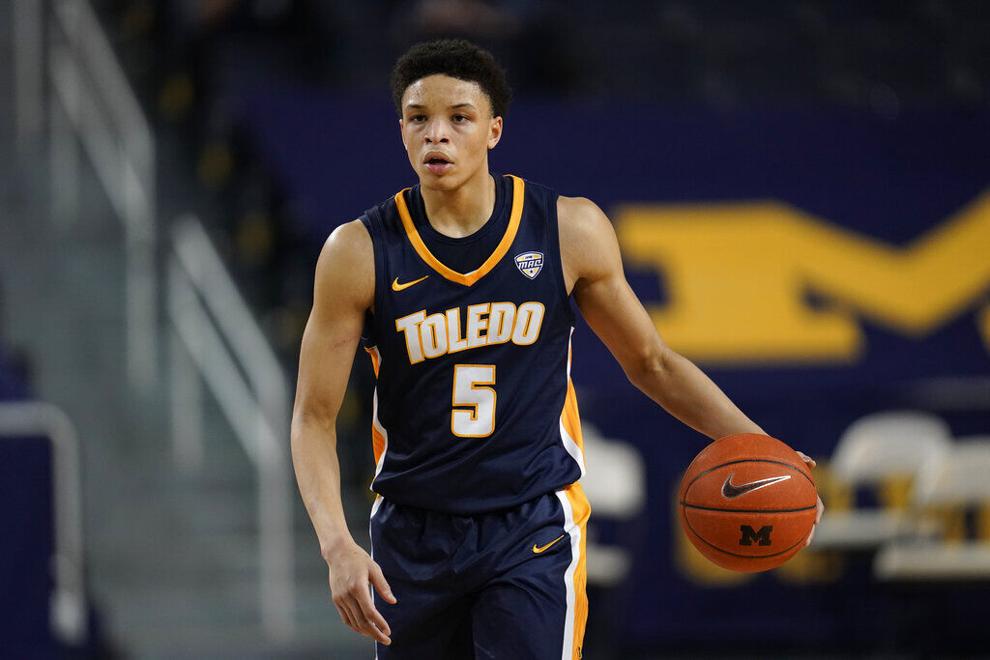 45. Charlotte: Josh Minott, SF, 6-8, 20, Memphis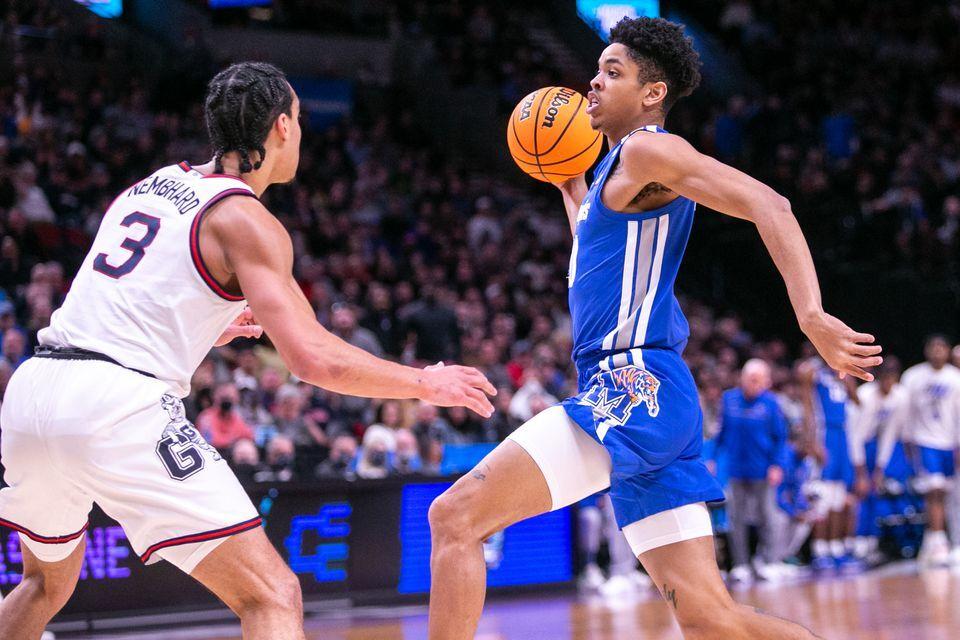 46. Detroit (from Brooklyn): Ismael Kamagate, C, 6-11, 21, Paris Basketball
This French big man has the athleticism and physicality to be a rim-running center who can also protect the basket. A bit of a project with upside.
47. Memphis (from Cleveland): Vince Williams Jr., SG, 6-6, 21, VCU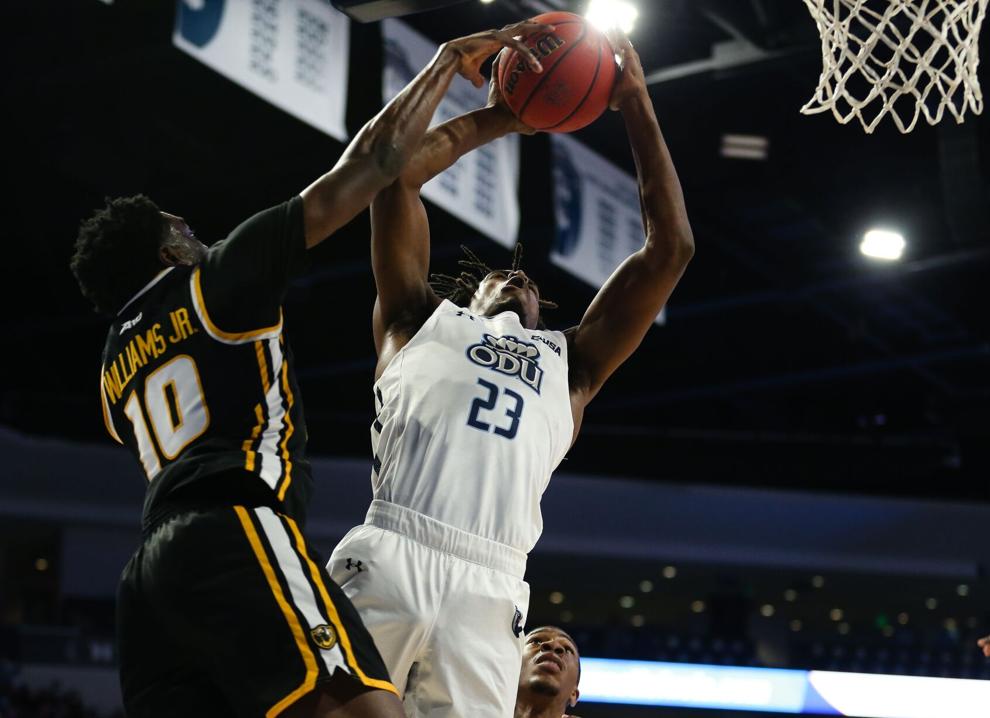 48. Minnesota: Kendall Brown, SF, 6-7, 19, Baylor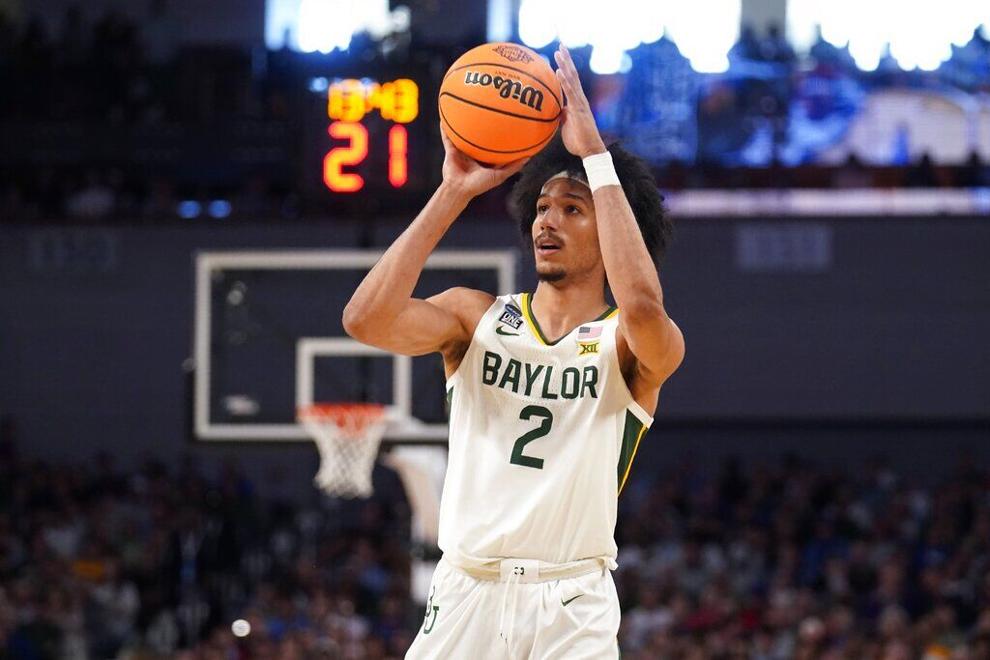 49. Cleveland (from Sacramento): Isaiah Mobley, F/C, 6-10, 22, USC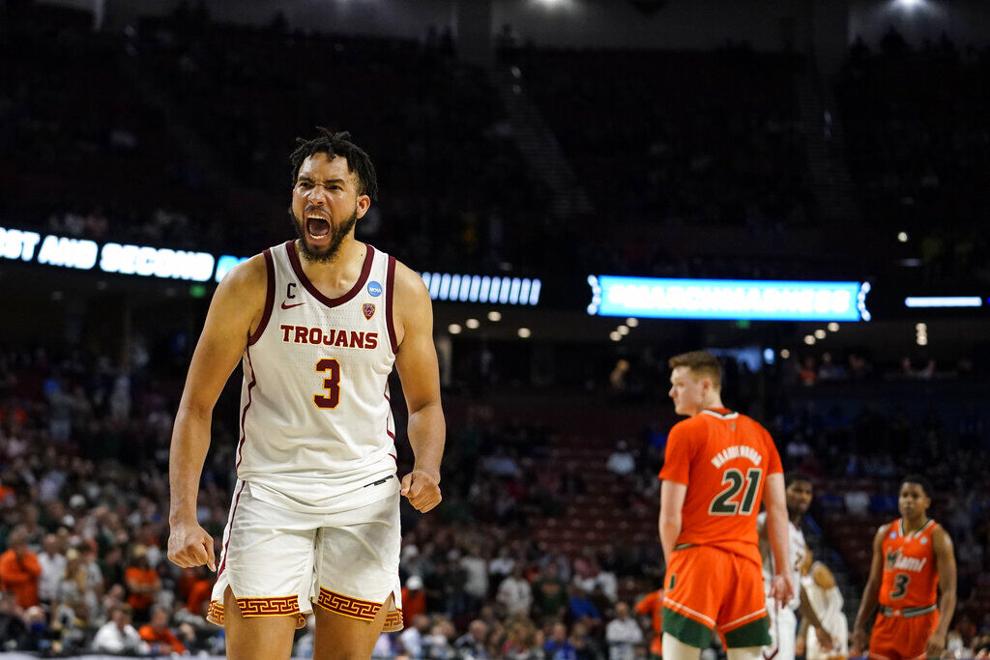 50. Minnesota (from Denver): Matteo Spagnolo, PG, 6-4, 17, Vanoli Cremona
The young Italian projects as a combo guard with solid shooting and playmaking skills. Turnover prone but big upside.
51. Golden State (from Toronto): Tyrese Martin, G/F, 6-6, 23, UConn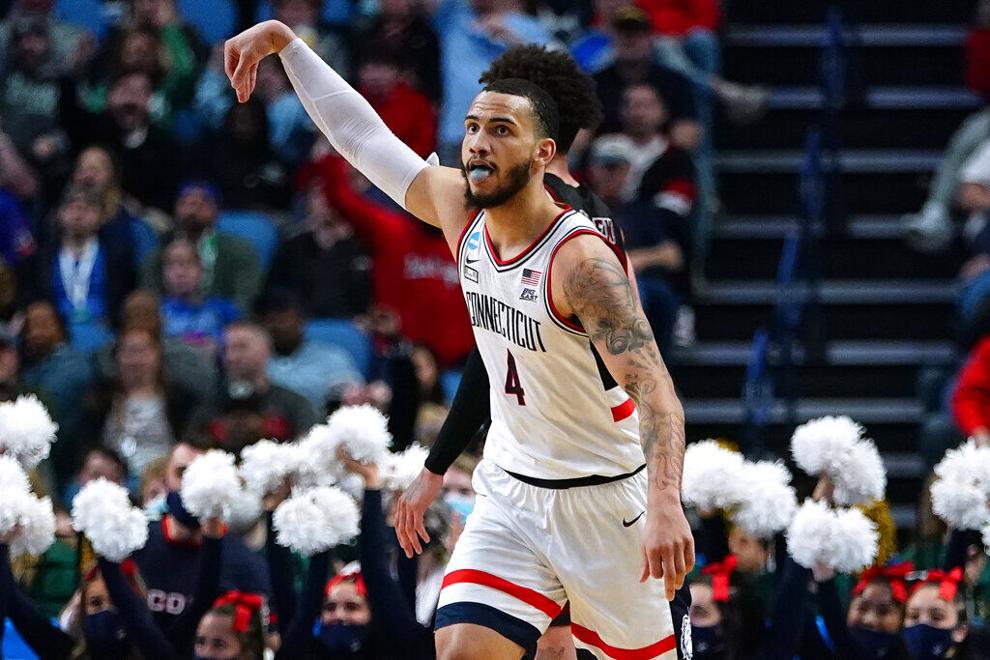 52. New Orleans (from Utah): Karlo Matkovic, PF, 6-11, 21, Mega Mozzart
This Bosnian big is a low-post scorer, solid defender and high-energy rebounder. Impressed in predraft workouts.
53. Boston: J.D. Davison, G, 6-3, 19, Alabama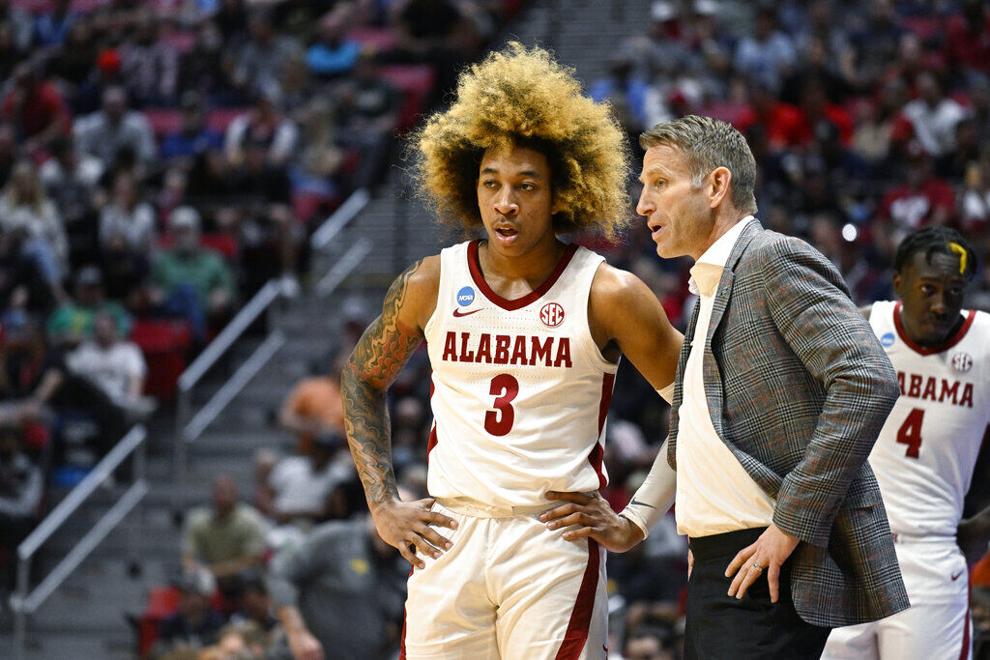 54. Washington (from Dallas): Yannick Nzoso, C, 6-11, 18, Unicaja
An active, athletic big man from Congo with great instincts around the rim to become an elite rim protector with solid offensive skills.
55. Golden State: Gui Santos, SG/SF, 6-6, 20, Minas
An athletic wing from Brazil who can score and make plays off the dribble. A solid defender and rebounder as well.
56. Cleveland (from Miami): Luke Travers, SG, 6-7, 20, Perth
A skilled wing who excelled at scoring in Australia's NBL. Could round into a 3-and-D players in the NBA.
57. Portland (from Memphis): Jabari Walker, F, 6-8, 19, Colorado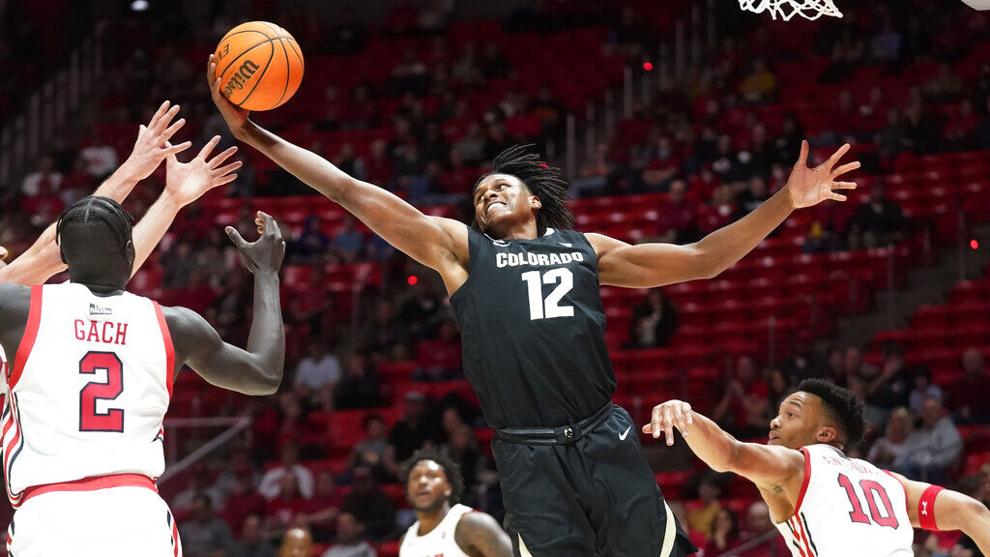 58. Indiana (from Phoenix): Hugo Besson, PG, 6-5, 21, NZ Breakers