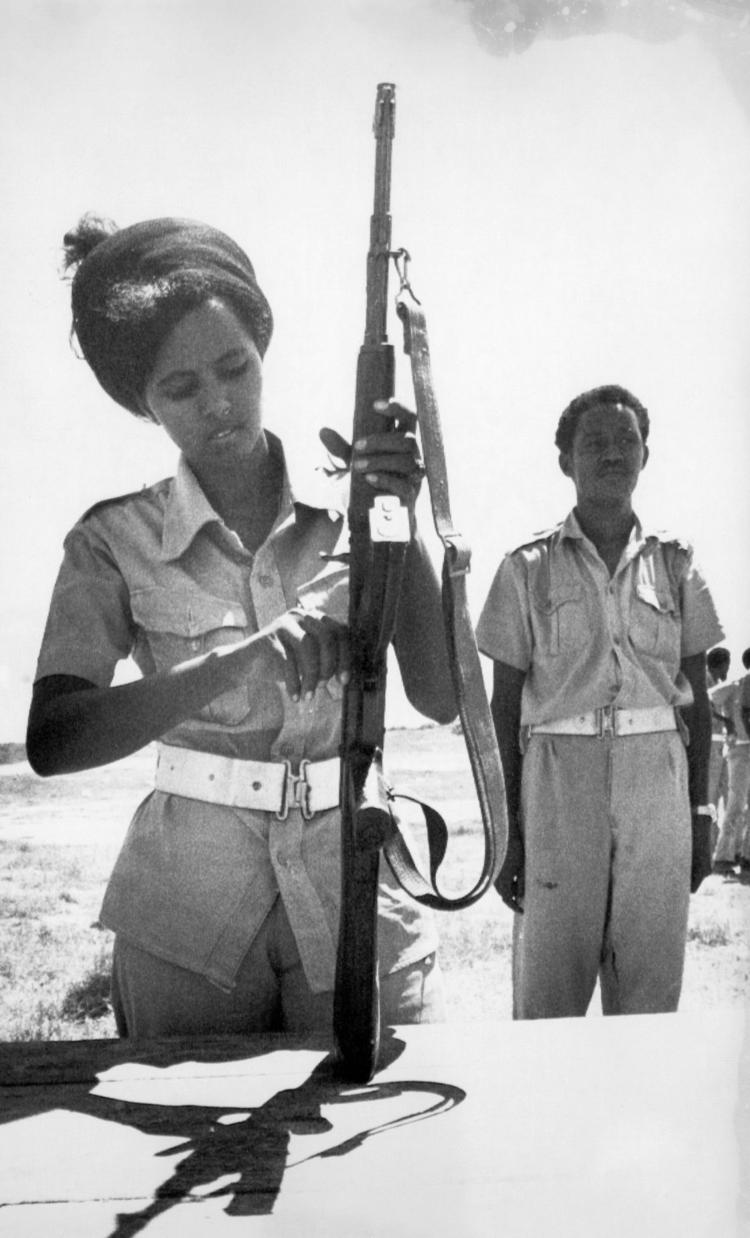 CLAIM: Black-and-white photo shows Rep. Ilhan Omar of Minnesota in a uniform undergoing military training.
THE FACTS: The photograph of a woman with an automatic weapon was taken by The Associated Press on Feb. 25, 1978, before Omar was born. According to information with the photo, it was taken at a military training campus at Halane, Somalia. The photograph circulated widely on Facebook with information that falsely identifies Omar as being pictured with a gun. "Ilhan Omar said she hates guns!!!" reads the text of one Facebook post that uses the photo. "Jihadi Omar at a Training Camp for Terrorists!" states another.
Omar, a Somali-America who became the first Muslim refugee elected to U.S. Congress last year, was born on Oct. 4, 1982 — more than four years after the photograph was taken. In a tweet late Wednesday night, Omar described false online claims about the photograph as "dangerous disgusting and disturbing." A spokesman for Omar referred the AP to the congresswoman's tweet. The AP's caption does not name the two people in the photo but describes the one checking her gun as a Somali army recruit. She is wearing a headdress and a uniform that features a white belt. It describes the uniformed person standing behind her as an instructor.