Director of the Sicangu Food Sovereignty Initiative (FSI), Matte Wilson, weaves together Lakota tradition and modern models to form award-winning ideas about regenerative farming on the Sioux Rosebud Reservation in south-central South Dakota.
Today, high rates of food insecurity, unemployment and diseases such as diabetes and heart disease are common among many Native American tribes including the Sicangu Lakota Oyate (Burnt Thigh Lakota Nation). As such, organizations are working to help reestablish the economy.
Wilson explains that food insecurity on various reservations is common with the destruction of the buffalo economy. (The Sioux historically refer to bison as buffalo.) The Lakota/Dakota/Nakota nations, which are all part of the Great Sioux Nation, traditionally followed and hunted buffalo herds and harvested plants along the way.
When treaties made with the United States in the late 1800s failed, the Lakota landed on treaty lands (Indian reservations) after their main source of sustenance, the buffalo, were deliberately hunted to near-extinction by colonizers. With time, the boundaries of the Indian reservations progressively shrank, resulting in the destruction of the Lakota economy.
He says that a new economy must replace it. Thus, the Food Sovereignty Initiative was born as one of four missions launched by the nonprofit Sicangu Community Development Corporation in 2019. The other three areas in which the organization intends to make community-driven, lasting and impactful systemic change is through indigenous education, housing security and in the physical, emotional and spiritual health and well-being of the Rosebud Lakota community.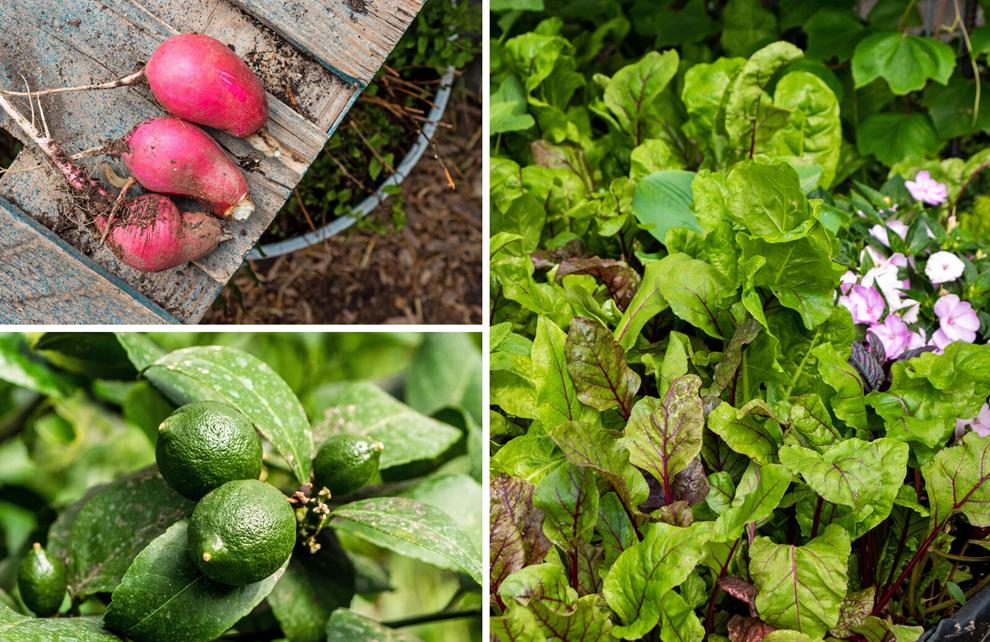 ---
What is food sovereignty?
According to the Declaration of Nyéléni, the first global forum held by the U.S. Food Sovereignty Alliance which took place in Mali in 2007, "Food sovereignty is the right of peoples to healthy and culturally appropriate food produced through ecologically sound and sustainable methods, and their right to define their own food and agriculture systems." In other words, people have the right to create their own food economies in a way that does not harm the environment.
"Our mission is to educate our community in terms of how to grow, produce, harvest, procure and prepare foods," Wilson says. "We help our relatives learn how to feed themselves by trying to change the food system here. One of the key things we see changing is that we need to have tribal food producers who are supplying and growing the food."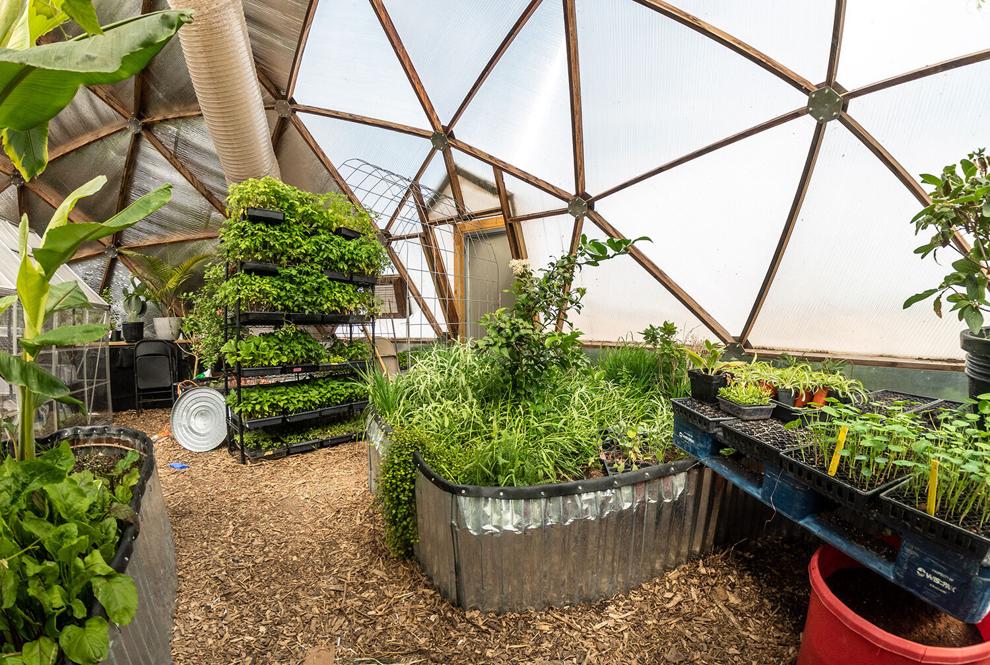 ---
How it works
The initiative works with adults in the Rosebud community who are interested in starting their own small-scale food and agriculture business with the goal that these products will be sold back into the community. Participants have the opportunity to enter a one-year program that includes working on a one-acre teaching farm to learn hands-on and technical skills.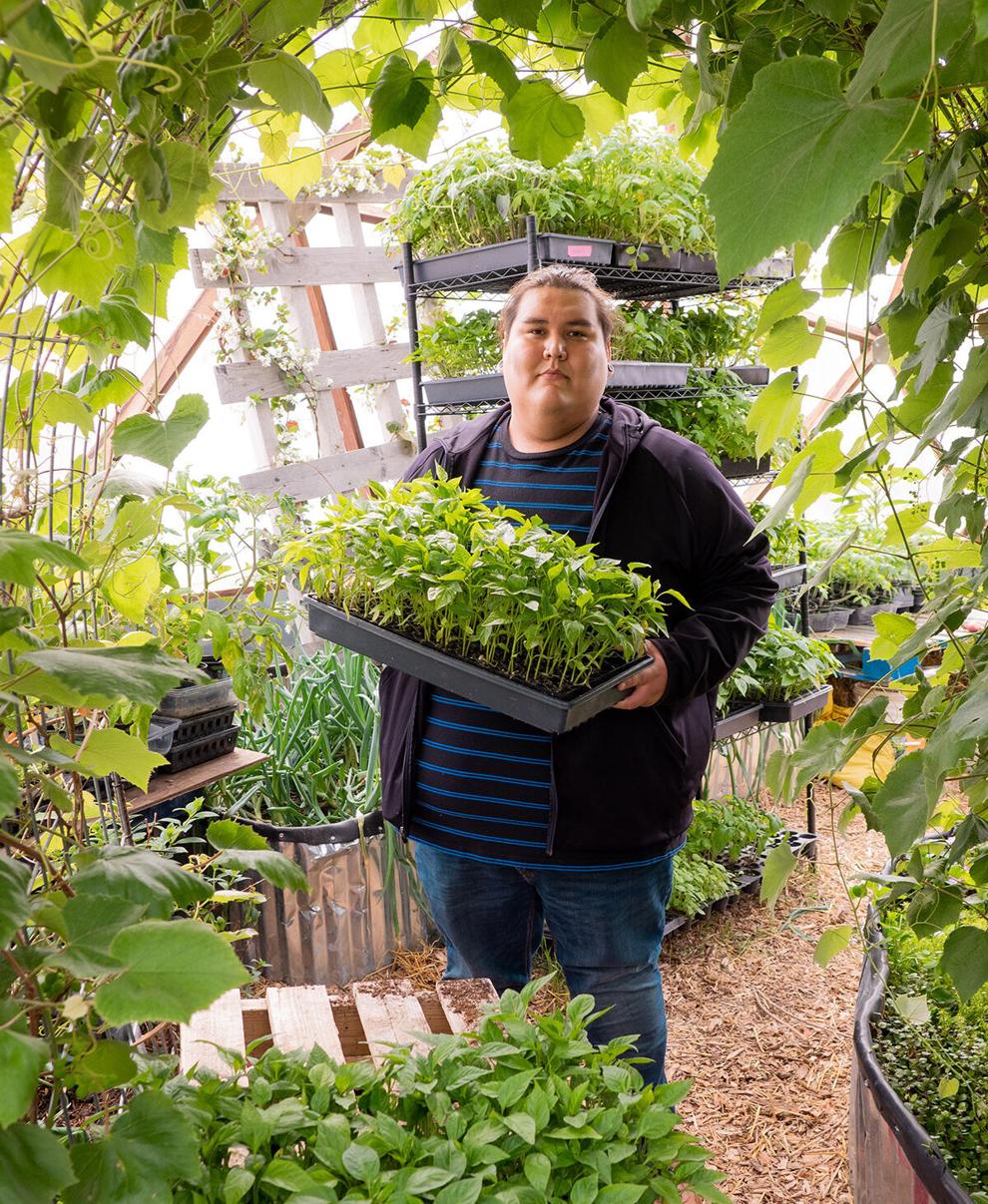 There is also a classroom component. The students create a business plan that they present to a FSI steering committee at the end of the program. Once completed, they have the option to apply for seed money and start-up funds to jumpstart their enterprises.
Wilson says that another important area of outreach is their mobile farmers' market, which visits 20 communities across Rosebud. Many must commute 40 minutes to reach a grocery store, and the mobile van eliminates that barrier to deliver healthy options to food deserts. "We take our produce, and then we aggregate other products and produce from local vendors," Wilson says.
Local community members who are considered traditional food-knowledge keepers coordinate wild food harvests with youth groups and families. Cooking classes provide methods to prepare wild foods like timpsula (wild turnips) and choke cherries in recipes. They gather other plants for medicinal purposes, such as broadleaf plantain and stinging nettles, both used for skin treatments.
The initiative works to help children in the community as well.
According to Wilson, they are the largest employer of youth on the reservation. This year, they will be launching internships for middle-school-aged youth, as well as a 10-week summer program for high schoolers and college-age women and men that focuses on developing food projects in their communities.
The organization also has a food prescription program where a family of four receives up to $120 for 30 days to redeem at FSI's farmers' market. In the next couple of years, they hope to partner with local grocery stores so that participants can redeem their prescriptions there, as well.
And when it comes to their farming practices, sustainability is key. The Sicangu FSI includes learning how to harvest wild plants as well as growing produce while leaving the soil better than they found it. "In practicing regenerative agriculture, I would say it's a step up from organic," Wilson says. "Organic uses some chemicals. We try to use no chemicals at all. We improve soil health as well. For us, we are making it a tradition."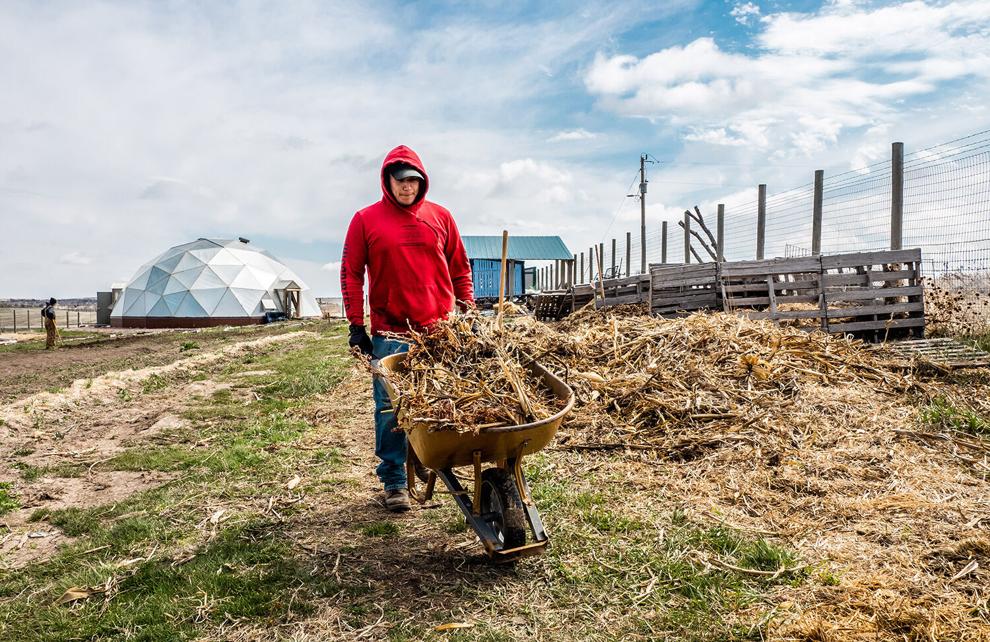 ---
Award-winning vision of the future
Today, the initiative is gaining global attention, establishing them as visionaries for an equitable food future. In 2020, they were part of a competition put on by the Rockefeller Foundation where communities across the world were asked for their vision of their unique food system. The Rockefeller Foundation selected finalists based on "their potential to inspire real, positive and bold transformation of a specific food system that is actionable, concrete and believed to be attainable by 2050."
Out of 1,300 applicants worldwide, they made it into the second round consisting of only 70.
"It motivated us, and we pushed the vision even further," Wilson says. "We refined it a little bit and submitted it a second time. We were selected to be one of 10 finalists. There were only two teams from the U.S. — one from New York and us."
The other finalists from Canada, China, India, Kenya, the Netherlands, Nigeria, Peru and the U.S. all aimed to tackle challenges tied to six themes: the environment, diets, economics, culture, technology and policy. Further, they were tasked to show the systemic interdependencies between the themes. Wilson's team submitted the Rosebud reservation's "strategic vision with the goal to empower their people, strengthen their families, and rebuild their community."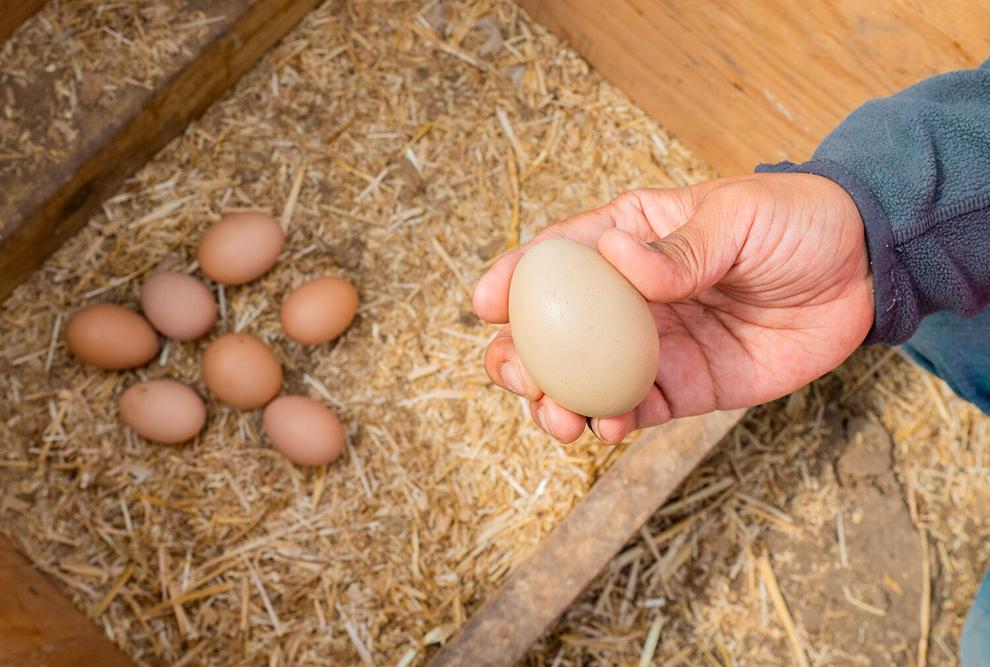 As a finalist, the program was awarded a $150,000 prize. Wilson explains that each of the finalists were given the opportunity to participate in an additional 16-week Accelerator program to refine their vision. All finalists completed this program, which made them eligible for an additional $50,000.
"Our plan with the $200,000 is to start creating a roadmap for what needs to be accomplished between now and the year 2050," Wilson says. "We also want to use the funds to continue our Beginning Producer Program and pilot a food incubator project aimed at increasing the capacity of current and beginning tribal food entrepreneurs."
This is what the Sicangu FSI strives for today and for generations to come.