CLAIM: Rep. Ilhan Omar of Minnesota said "My people did something," in reference to the 9/11 terrorist attacks.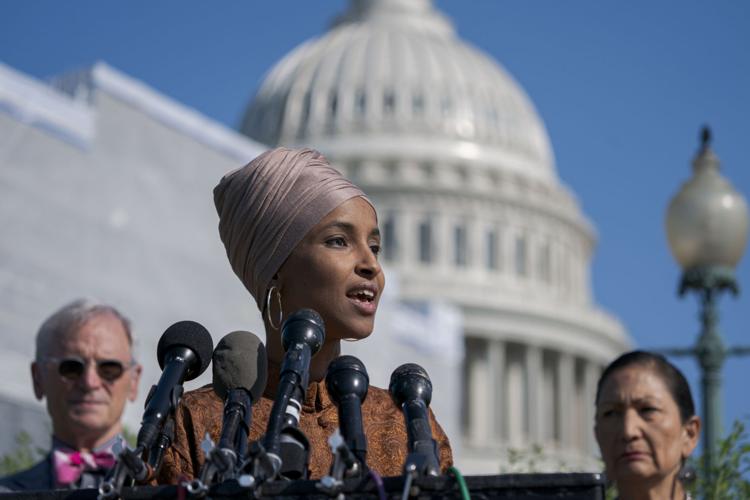 THE FACTS: An image circulating on Facebook on Sept. 11 that shows the burning World Trade Center's twin towers with photos of Omar laughing, falsely puts a word in the Democratic congresswoman's mouth. Omar, the first Muslim refugee elected to Congress, has faced criticism for using the phrase "some people did something" in remarks about the attacks during a speech in March.
She made the comments while speaking to the Council on American-Islamic Relations, stating that the group "was founded after 9/11 because they recognized that some people did something and that all of us were starting to lose access to our civil liberties." During the speech, Omar said that post-9/11, U.S. Muslims had lost civil liberties, essentially becoming "second-class citizens." The comments incensed many who thought she was minimizing the attacks, which killed nearly 3,000 people when four hijacked planes crashed into the trade center, the Pentagon and a Pennsylvania field 18 years ago.
Responding to criticism over the remarks, Omar noted that President George W. Bush stood at ground zero days after the towers fell and vowed that "the people who knocked these buildings down" would "hear all of us soon." The Council on American-Islamic Relations was founded in 1994, not after the attacks, according to its website. Its membership skyrocketed after the 2001 attacks.