CLAIM: A May 20 tweet sent and later deleted by U.S. Rep. Alexandria Ocasio-Cortez, a Democrat representing New York, argues that governors should keep businesses closed until after the presidential election because economic recovery will help get President Donald Trump reelected.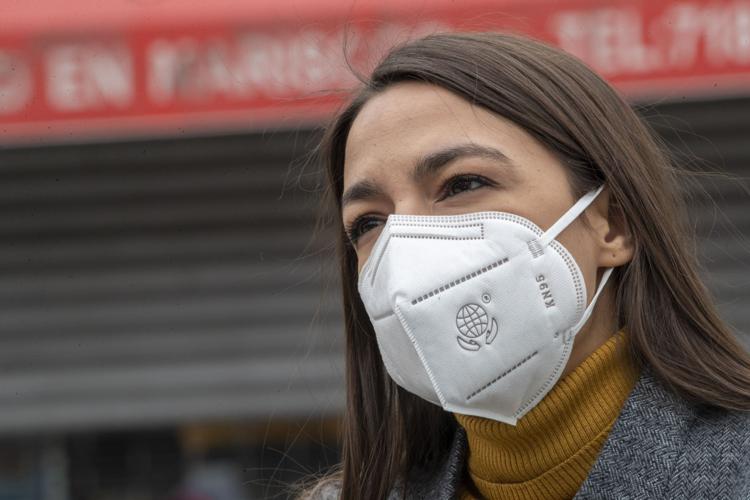 THE FACTS: The tweet was fabricated. It does not appear in archived versions of Ocasio-Cortez's Twitter feed or in databases that track deleted tweets by politicians. The congresswoman also knocked down the tweet on her Twitter feed: "I usually don't tweet to correct fake posts about me bc the right circulates so many, but needless to say the alleged 'deleted' reopening tweet people are saying I wrote is a photoshopped fake being circulated by Republicans."
On Tuesday, June 23 — the same day as New York state's primary election — an image of the tweet supposedly posted by Ocasio-Cortez circulated rapidly on Twitter, Facebook and Instagram. "It's vital that Governors maintain restrictions on businesses until after the November Elections because economic recovery will help Trump be re-elected," the fabricated tweet read. "A few business closures or job losses is a small price to pay to be free from his presidency. #KeepUsClosed." Social media users sharing the image in Facebook groups and other social media forums claimed the congresswoman deleted the tweet after it had already amassed more than 20,000 retweets. They used the image to criticize the congresswoman and her intentions on the same day she was defending her seat in a Democratic primary election. "Lil' miss enemy of the people strikes again," one Instagram user said.
But an investigation into the supposed tweet reveals there is no evidence that it ever appeared on Ocasio-Cortez's Twitter timeline. Archived versions of her account from the day it was allegedly posted don't show the tweet. Neither do databases that track deleted tweets by politicians. There's also no indication that the tweet was re-shared by anyone between May 20, the date on the supposed tweet, and June 23. A tool that tracks the first Twitter user to post certain words and phrases showed that the message didn't appear on the site until June 23.