CLAIM: Video shows bees circulating en masse in New York City driven by Asian giant hornets.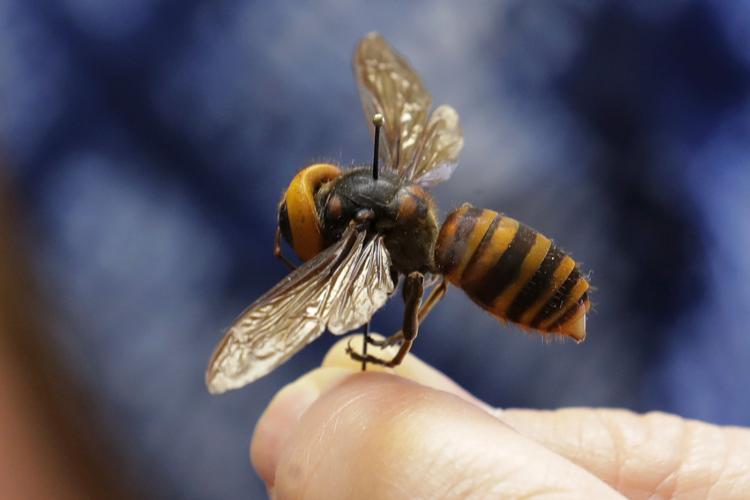 THE FACTS: The bees were simply swarming, experts said. Only two Asian giant hornets have been reported in the U.S., and those were in Washington State, not New York. A video showing hundreds of bees flying outside a CTown supermarket in the Bronx, a borough in New York City, was falsely captioned on social media to suggest the bees were fleeing Asian giant hornets, which have been dubbed "murder hornets" for their tendency to kill bees.
One Facebook post sharing the video said that "Murder Hornets" had bees "Running Away." Fausto Ureña, a resident of the Bronx, told The Associated Press he recorded the video about 3 p.m. on May 5, on Valentine Avenue in the Bronx. He said the bees began gathering around 2 p.m. and circulated in the area for a long time. "I think it was a change of hive because there is an abandoned building nearby," Ureña said. Alistair Christie, a beekeeper for 18 years, told the AP in an email that bees naturally act this way in the spring. "The honeybees in the video are simply swarming," Christie said. "This is something that they naturally do in the spring to spread their species." In April, Washington State warned of Asian giant hornet sightings. Chris Looney, an entomologist with the Washington State Department of Agriculture, told the AP in an email that there have been no sightings of Asian giant hornets outside of Washington. There were two confirmed reports there in late 2019.