CLAIM: Photo shows Martin Luther King Jr. alive in a hospital bed after he was shot in 1968. He died in the hospital after he was suffocated with a pillow.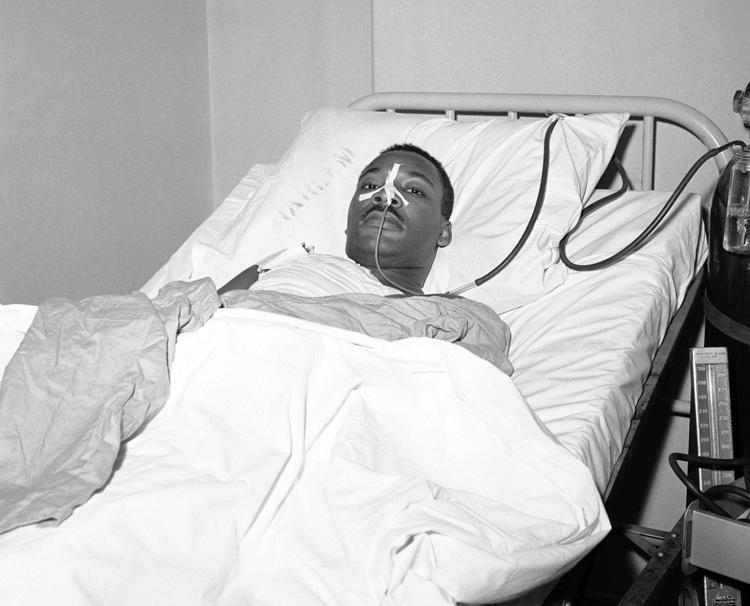 THE FACTS: The photo shows King after he was stabbed in 1958. He survived the attack. Social media users began sharing false posts with the photo of King ahead of the holiday honoring the civil rights leader on Monday. The photo was taken by The Associated Press.
According to the caption, it shows King recovering from surgery at New York Harlem Hospital, where surgeons removed a letter opener from his chest after he was stabbed by a mentally disturbed woman during a book signing in Harlem. It was taken 10 years before the civil rights leader was assassinated on April 4, 1968, while standing on the balcony at the Lorraine Motel in Memphis, Tennessee. King, 39, was hit in the neck by a bullet. He died less than an hour later at St. Joseph's Hospital.
The false claim with the photo was shared thousands of times on Twitter, Facebook and Instagram. Conspiracies around King's death have circulated for years.