CLAIM: Democratic presidential candidate Beto O'Rourke is a convicted felon who can't own a gun, and while campaigning for president has said he will send men house-to-house to take away guns.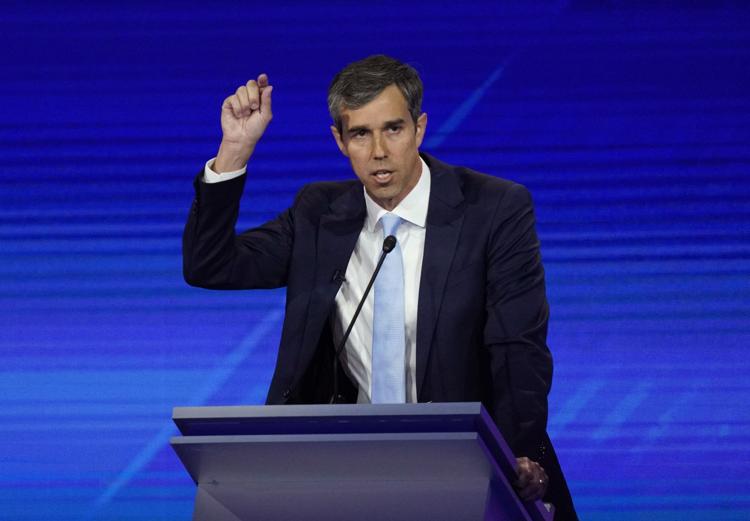 THE FACTS: O'Rourke has not been convicted of felony crimes, nor has he faced felony charges. He did not call for house-to-house confiscation of guns, but he has said he would act to take assault-type weapons from the general public through a mandatory buyback program.
Posts circulating on Facebook and Twitter falsely suggest that O'Rourke wants to enforce a ban on guns because he is a convicted felon and, therefore, cannot legally own a gun. The online assertions were made shortly after the Sept. 12 Democratic presidential debate where, in response to a question about gun control, O'Rourke said, "Hell, yes, we're going to take your AR-15, your AK-47, and we're not going to allow it to be used against your fellow Americans anymore."
The former congressman's hometown of El Paso was the site of a mass shooting in August at a Walmart that left 22 people dead. O'Rourke has talked about owning and using firearms, telling the AP in a March interview that he inherited guns belonging to his great uncle, who taught him how to shoot. O'Rourke has said he has been arrested twice. He faced misdemeanor burglary charges in 1995 for jumping a fence at the University of Texas at El Paso, which were dropped. A 1998 drunk-driving charge was dropped after he completed a court-ordered diversion program.