CLAIM: Obama robocall supporting Democratic candidate Jim Hood for Mississippi governor is fake.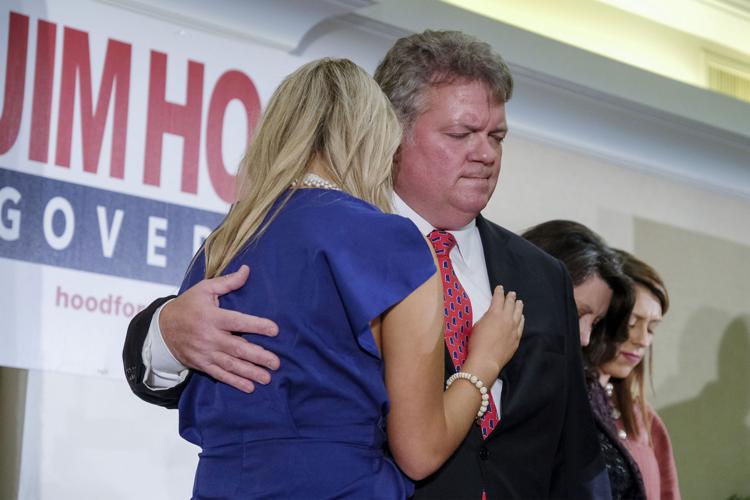 THE FACTS: Former President Barack Obama did, in fact, record a call urging Mississippi residents to vote for Hood, the state attorney general, in the Nov. 5 election, Obama spokeswoman Katie Hill confirmed in an email to The Associated Press. The false claims circulating on Twitter suggested that the Obama robocalls for Hood were fake and an "impersonation."
Multiple users on Twitter questioned the legitimacy of the call, while some accused Hood's opponent, Republican Lt. Gov. Tate Reeves, of planting a phony Obama call for Hood. One Twitter user wrote: "All sorts of 11th hour political games going on in MS. First a VERY questionable mass email sent to teacher school emails. Then a VERY BAD impersonation of Obama on a robo-call paraded around as real. This stuff is getting ridiculous. Vote these fools out please!"
In the call, Obama told voters to support Hood, stating that the Democratic nominee would expand Medicaid, keep rural hospitals open, raise teacher pay and increase diversity. "Paid for by friends of Jim Hood," plays at the end. Hood distanced himself from many national and statewide Democratic figures through his campaign. Reeves, who ended up winning the election, attempted to link Hood to mainstream Democrats unpopular with Mississippi voters.
A Twitter user doubting the authenticity of the call posted on Nov. 4, "Seems rather peculiar that on the eve of election day, a campaign phone call surfaced allegedly of President Obama endorsing Jim Hood." The user said in a follow-up tweet, "We've already seen deepfake videos and heard deepfake audio recordings of all kinds in the political world last and this year. Until I see a confirmation from President Obama or Jim Hood, I do not believe it is real."
The Hood and Reeves campaigns did not respond to the AP's requests for comment.