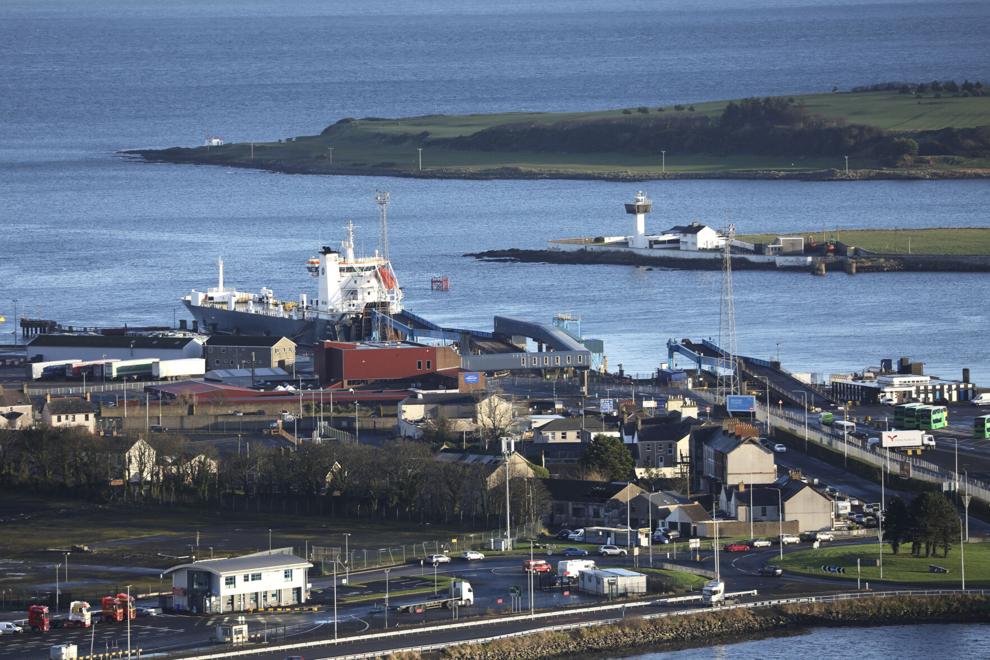 The current conflict centers on Northern Ireland, the only part of the U.K. that shares a land border with an EU member — Ireland.
While Britain was part of the EU's vast free trade single market, there were no barriers to people and goods crossing that border. The open frontier helped underpin the peace process that ended decades of Catholic-Protestant violence in Northern Ireland because if allowed the people there, whatever their identity, to feel at home in both Ireland and the U.K.
By taking the U.K. out of the EU's economic order, Brexit creating new barriers and checks on trade. Both Britain and the EU agreed such checks could not take place on the Ireland-Northern Ireland border because of the risk to the peace process.
The alternative was putting a customs border in the Irish Sea — between Northern Ireland and the rest of the U.K. But the new sea border has brought headaches and red tape for businesses, and has riled Northern Ireland's Protestant unionists, who say it weakens Northern Ireland's place in the United Kingdom and threatens their British identity.