Chord finally changes in 639-year-long organ composition, and more of this week's weirdest news
The Associated Press, CNN
The performance of the "ORGAN/ASLSP," or As Slow As Possible, composition began in September 2001 and is supposed to end in 2640 — if all goes well. The last chord change was in 2013.
A World War II veteran will get his final wish to have Juicy Fruit-themed casket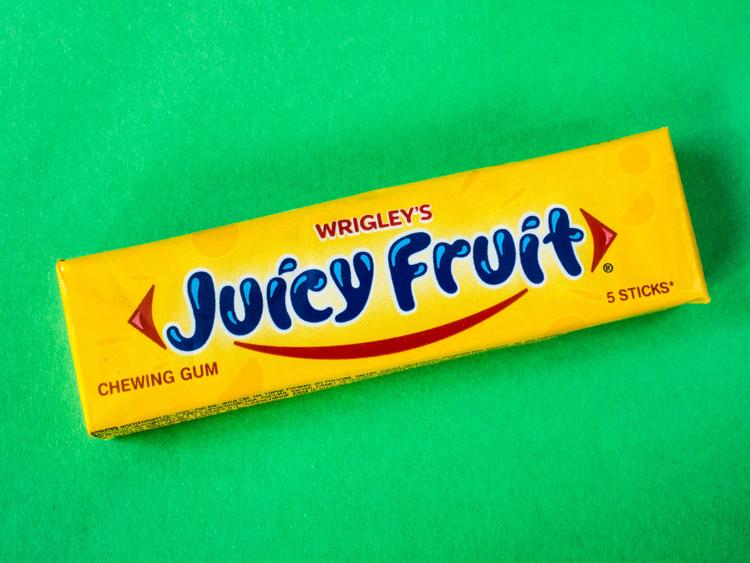 A World War II veteran's wish to have his casket painted to resemble a pack of Juicy Fruit when he dies has been granted.
Suttie Economy, 94, told his friend Sammy Oakey, President of Oakey's Funeral Service, his last request is to have his casket painted like the iconic, yellow Wrigley's Juicy Fruit pack of gum when he passes.
A unique ask — Oakey told Economy he would do the best he could to honor the veteran's wish when he called.
A family friend for at least 45 years, Oakey told CNN that Economy is a unique and patriotic individual known famously throughout the Roanoke, Virginia, community for handing out Juicy Fruit gum to everyone he meets.
Economy was admitted to the Salem Veterans Affairs Medical Center in Virginia three weeks ago due to a heart condition. A week later, the veteran was moved to the Virginia Veterans Care Clinic, where he currently resides with his health improving.
"Suttie would come in here for visitation or just come in to visit and he would always bring a bunch of packs of Juicy Fruit chewing gum and put it out for the employees to enjoy," said Oakey.
"He didn't just do that here. He did it at restaurant and doctor's offices wherever he went."
During World War II, Wrigley supported US troops by taking Wrigley's Spearmint, Doublemint and Juicy Fruit off the civilian market and dedicating the entire output of these brands to the US Armed Forces, according to Mars.
Economy became fond of Juicy Fruit during the war and had been giving it away to his community ever since he came home, according to his brother, John Economy.
"It served as a symbol for his mission to talk to people about the World War II memorial and to honor the deceased veterans that died for our freedom," his brother said.
Oakey's first request to use Wrigley's Juicy Fruit logo and trademark on the casket was denied by the Mars Wrigley company. With the help of social media, the veteran's wish to use the branding gained widespread traction.
Oakey received a contact to the company's president from a community member and within a few days he received a call from the vice president granting permission to use the logo. The company's president also reached out a week later saying he would not only be proud to have the Juicy Fruit logo on casket, but that he would also send some products to the Economy family, Oakey said.
Economy was excited to hear the good news. The funeral service thanked the community for their support with a post on their Facebook page.
Last Friday, 250 packs of Juicy Fruit gum were delivered to the funeral home for the family, who has since picked it up.
For now, the family is not certain when the casket will be painted, but plans to find an artist soon, Economy's brother said.
The search is on for a tiger spotted in Knoxville, Tennessee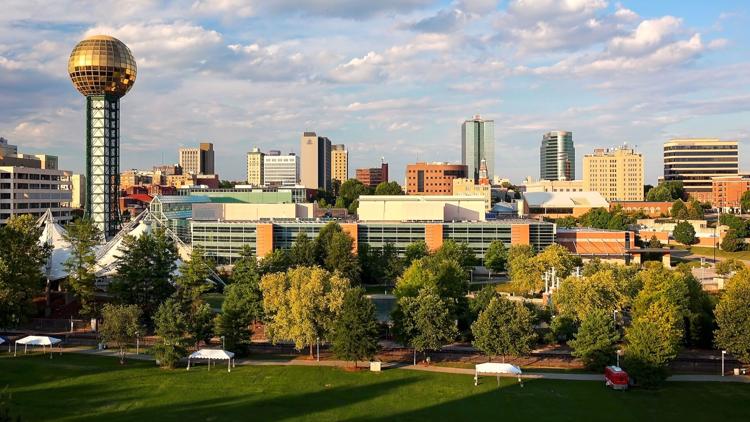 Authorities in Knoxville, Tennessee, are still searching for a tiger that was spotted on Wednesday night in an industrial park.
A Knox County Sheriff's Office deputy saw the animal at the Forks of the River Industrial Park on the east side of the city, according to a news release.
Another sighting was reported on Thursday morning, a few miles away, according to the Tennessee Wildlife Resources Agency (TWRA).
A wildlife officer is patrolling the area, but there have been no further sightings or signs of the animal, TWRA spokesman Matt Cameron told CNN.
The TWRA set a trap to try to catch the tiger, but removed it at about noon on Thursday because there wasn't any activity, Cameron said.
The agency is asking residents in the area to check the footage from their security cameras to see if they caught a glimpse of the big cat, the spokesman said.
Sheriff's patrol units and AirWatch searched for the tiger along with the Knoxville Police Department's Animal Control, the sheriff's office said.
Representatives from Tiger Haven, a no-kill tiger sanctuary in Kingston, Tennessee, are helping with the search, according to the sheriff's office. Tiger Haven is about 50 miles southwest of where the tiger was spotted.
CNN affiliate WVLT reports that Knoxville police dispatch got several calls overnight from people who thought they saw the tiger, and crews responded to one call on Thursday morning.
It's not known where the tiger came from.
Zoo Knoxville, in a Facebook post on Thursday morning, said that it wasn't one of its big cats .
"We want to reassure everyone that our Zoo Knoxville Malayan tigers Arya, Bashir and Tanvir are all safely accounted for. Our team is standing by to assist if needed," the zoo wrote.
The sheriff's office is urging residents to contact them if they see the tiger.
Italy's serial escape artist bear Papillon recaptured after 42 days on the run
A brown bear nicknamed "Papillon" for its ability to escape from its wildlife enclosure in northern Italy has been recaptured after more than a month on the run.
The 4-year-old male bear, officially named M49, broke through an electric fence and tore through additional mesh fencing to flee its 9,000 square-meter enclosure on July 27.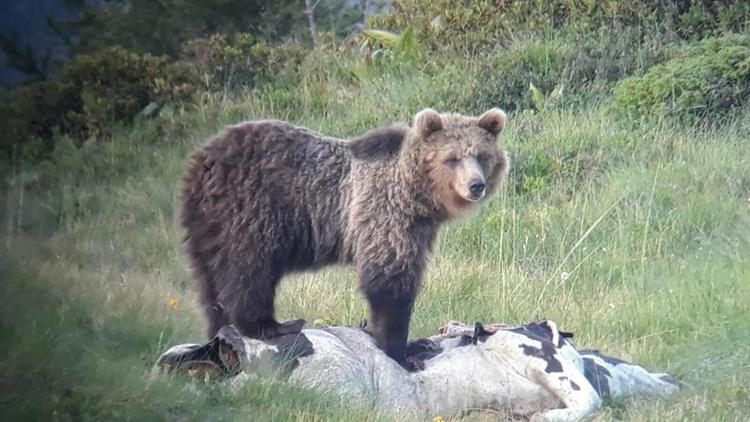 Forestry workers recaptured the bear with a "tube trap" in the Lagorai area of Trentino province in the eastern Alps, according to a statement on the provincial government site released Monday. This marks an end to Papillon's 42 days of freedom, Italian public broadcaster RAI News reported.
It's only the latest in Papillon's long string of bids for freedom. The bear -- affectionately named after the eponymous character of the autobiographical novel by French writer and escaped convict Henri Charrière -- has "fled his cage multiple times," a spokesman for the region's local government told CNN in July.
After being captured in 2019, Papillon broke free last July -- and, without a tracking collar on him, spent the next nine months evading government agencies and forestry teams despite intensive efforts to catch him, RAI News reported.
The bear was recaptured this April, according to a spokesman for the region's local government. But only hours later, it escaped again from the fenced area, which it shared with a second, female bear.
Once returned to captivity, Papillon was castrated in a bid to "calm him down," according to the spokesman.
But it clearly didn't work.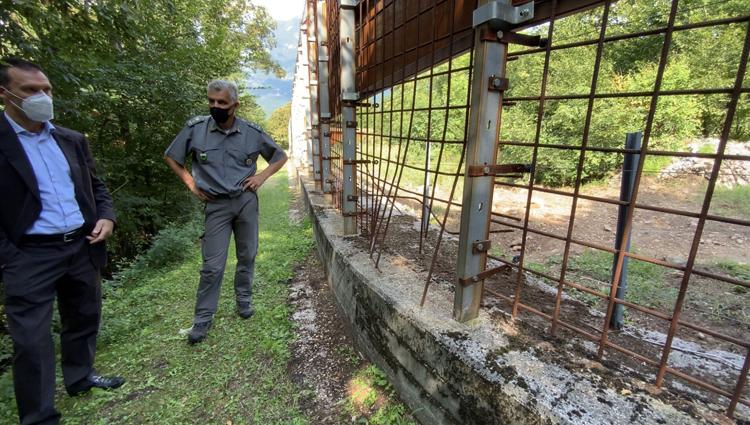 "The problem is he is too wild and has a strong instinct to return to the forest," the spokesperson told CNN at the time.
Brown bears were reintroduced to the region in 1999 as part of the Life Ursus project, which sought to conserve the species in the Alps. The scheme, launched by the National Institute of Wild Fauna, has led to 100 bears living in Trentino province today.
The aim had been for the bears to disperse, but instead they concentrated in the area, according to the government spokesman, and are "fearless of humans and livestock." The animals are believed to be responsible for killing several donkeys, goats and cows.
There have also been several bear attacks in the region in recent years, and local authorities have a database of bear DNA collected from feces, fur and saliva. Surveillance cameras are used to match the DNA to the animals.
But Papillon has also won over some fans and supporters, including Italian Minister of the Environment Sergio Costa, who has repeatedly urged the government not to kill the bear in their recapture efforts. After Papillon's escape this July, Costa posted on Facebook that the bear had not hurt anyone, and had only caused property and material damage that could be compensated.
"Every animal must be free to live according to its nature," he wrote in the post. "Papillon must live!"
CNN's Valentina Di Donato and Lianne Kolirin contributed to this report.
Tags