Stolen headstones, a restaurant named Pho Keene Great, and an online order with 47 too many diamond bracelets — here's a look at some of this week's strangest headlines from around the country.
Restaurant removes sign over concerns it's offensive
KEENE, N.H. (AP) — A New Hampshire restaurant that's preparing to open has removed a sign advertising its name over concerns that it sounded like profanity.
The name of the Vietnamese restaurant in a public building next to City Hall in Keene is a play on a type of soup, which is spelled P-H-O, but is pronounced "fuh." The restaurant calls itself by the name of the soup, followed by the words "Keene Great."
City Manager Elizabeth Dragon said it's intended to sound like profanity and that owner Isabelle Jolie didn't get permission to hang any sign.
Jolie said she doesn't think the name is offensive.
Dragon tells New Hampshire Public Radio the city wants Jolie to be successful, but that it has to strike a balance.
Both sides plan to meet soon.
Mississippi man orders wife diamond bracelet, gets 48
OLIVE BRANCH, Miss. (AP) — A Mississippi man says he ordered his wife a $2,000 diamond bracelet for Christmas and was shocked see 48 of the bracelets when he opened the box.
WATN-TV reports Olive Branch Alderman Dale Dickerson ordered the bracelet from a company called Jewelry Unlimited that's based in Atlanta.
When Dale received his shipment, there were dozens of bracelets in the box but no paperwork.
Dale called the company after catching his breath. He says the manager sounded panicked but Dale sent the extra bracelets back.
The manager thanked him for his honesty in an email and the company sent a pair of diamond earrings as a thank-you for returning the bracelets.
Fake penis, phony urine net probation sentence in upstate NY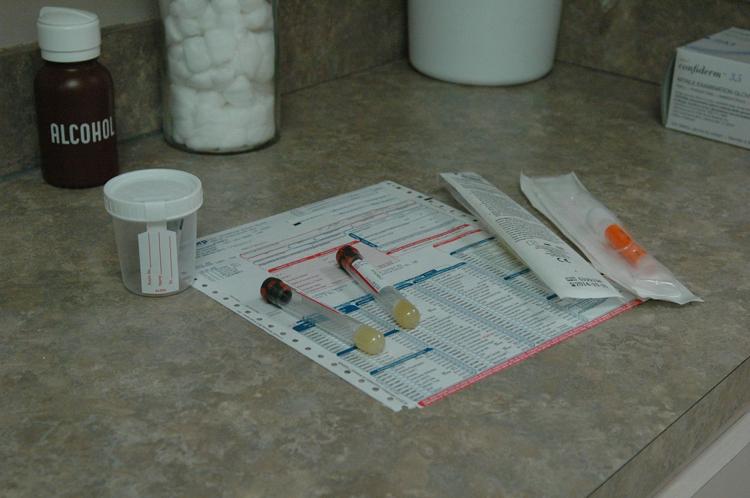 QUEENSBURY, N.Y. (AP) — A man who used a fake penis to dispense phony urine for a drug test has been sentenced to three years on probation.
The 42-year-old man was arrested in April 2017 after his probation officer caught him trying to produce a fake sample for a required drug test in the upstate New York community of Queensbury. The officer accompanied the man to the bathroom and noticed something odd about the delivery process.
The Glens Falls Post-Star reports the man pleaded guilty to felony tampering with evidence last January but was allowed to substitute a misdemeanor plea last week. The drug test was required because he was on probation for marijuana possession.
The Warren County probation director says fake penises and synthetic urine are commonly sold online for evading drug tests.
Firefighters aid woman with ring stuck on finger
DANBURY, Conn. (AP) — Firefighters in Connecticut have come to the rescue of a woman whose finger got stuck in a ring on New Year's Eve.
The News-Times reports that the woman, visiting the city from Colombia, went to a Danbury Fire Department station for help Monday because the ring was too tight and she couldn't remove it.
Firefighter Tommy Chirico used a ring cutter to get the piece of jewelry off.
Chirico says the woman was "very pleased" with the service and "went about her night wearing one less ring."
The woman's name wasn't released.
350-pound headstone stole from Massachusetts business
PITTSFIELD, Mass. (AP) — A Massachusetts business owner doesn't know who broke into her company, but she does know they had to have been pretty strong.
Donna Brewer, owner of Savino Empire Monuments in Pittsfield, tells the Berkshire Eagle that someone cut a hole in her front fence Wednesday morning and made off with a 350-pound headstone worth about $1,700.
She's been in business for 21 years and has never had a headstone stolen.
She says the gray granite piece would have required "two real big strong guys" to carry, plus a truck.
She says it never occurred to her that someone would steal a headstone, so her security cameras don't cover the front display area.
Brewer has asked area headstone engravers and cemeteries to keep an eye out for it.
Police are investigating.