SAN VIGILIO DI MAREBBE, Italy (AP) — American skier Mikaela Shiffrin won a record 83rd World Cup race Tuesday.
Shiffrin's giant slalom victory broke a tie on the all-time women's list with former American teammate Lindsey Vonn. Vonn retired four years ago when injuries cut her career short.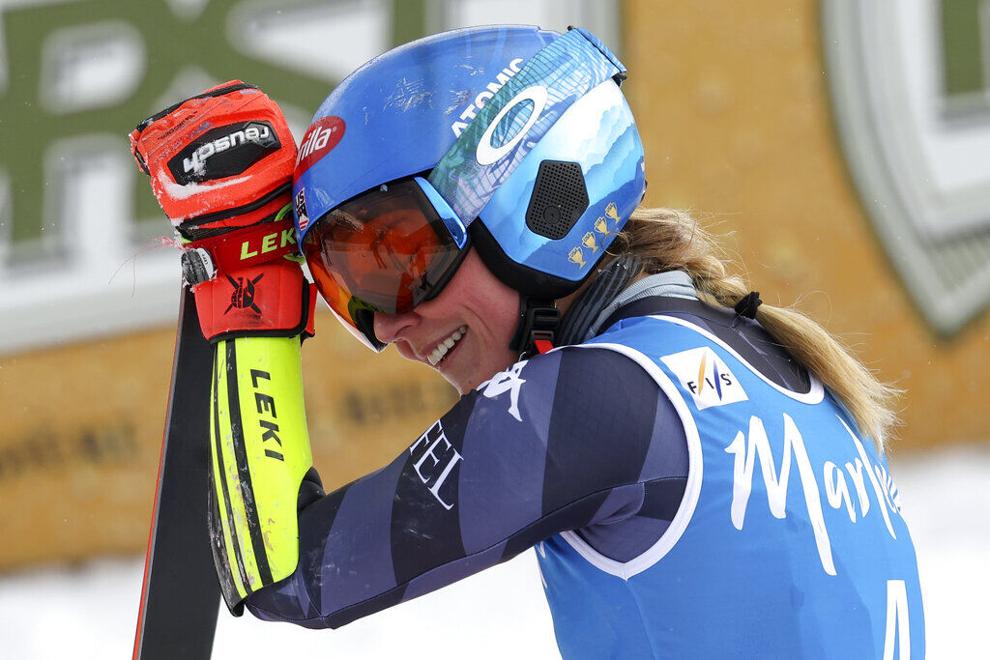 Keep scrolling for photos from Shiffrin's record chase
"It might take me a little bit to figure out what to say," Shiffrin said. "I don't know what to say right now."
Shiffrin now needs only three more wins to match Ingemark Stenmark's overall mark — between men and women — of 86 victories.
Stenmark competed in the 1970s and 80s.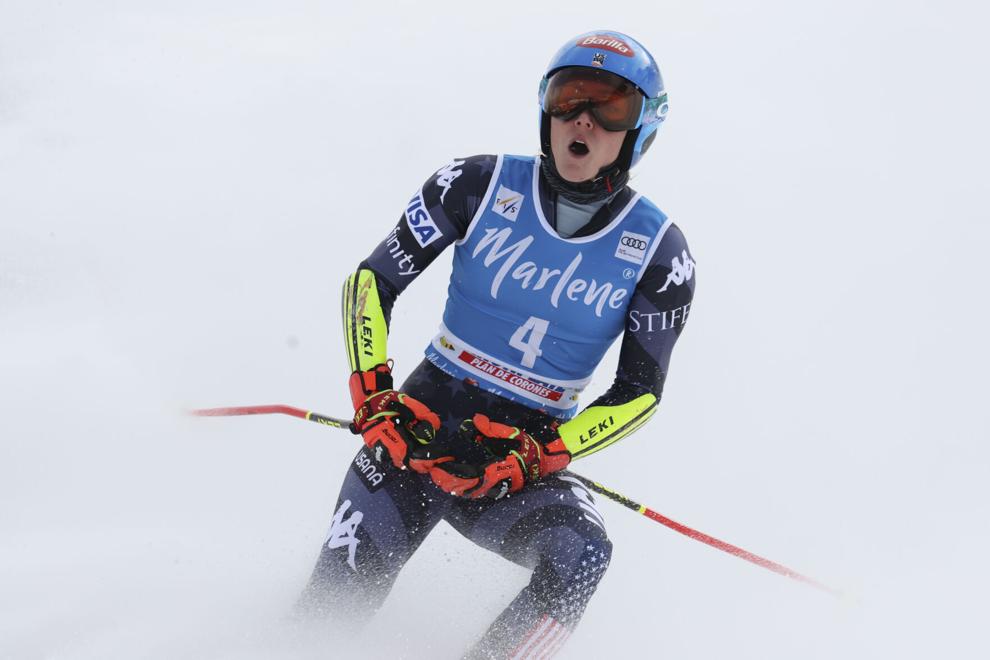 Shiffrin led from start to finish at the Kronplatz resort in the Italian Dolomites, crossing 0.45 seconds ahead of world champion Lara Gut-Behrami and 1.43 ahead of home favorite and former overall champion Federica Brignone after also posting the fastest first run.
Shiffrin seemed exhausted and relieved immediately after finishing, bending over and resting her head on her poles and then biting her lips before going over to embrace Gut-Behrami and Brignone.
Brignone told Shiffrin, "Congrats," and Shiffrin responded, "Oh my god."
It was Shiffrin's ninth win of the season.
What's more is that Shiffrin is still only 27. Vonn was 33 when she won her last World Cup event and Stenmark was 32.