Whether you are a master chef or casual griller, meat thermometers are essential barbeque tools. There are many options available, each with its own advantages. To get you started, here is a list of 14 popular meat thermometers.
1. Weber iGrill Mini
Easy to use and extremely portable, the Weber iGrill Mini meat thermometer is great for grilling on-the-go. Connect to bluetooth and be immediately alerted when your food has reached the appropriate temperature.
2. Weber iGrill 3
For perfectly grilled food every time, look no further than the Weber iGrill 3 meat thermometer. This excellent barbeque tool has features like preset temperatures and a 250-hour battery life. Attach directly to your bbq and monitor the doneness of up to four cuts of meat at one time.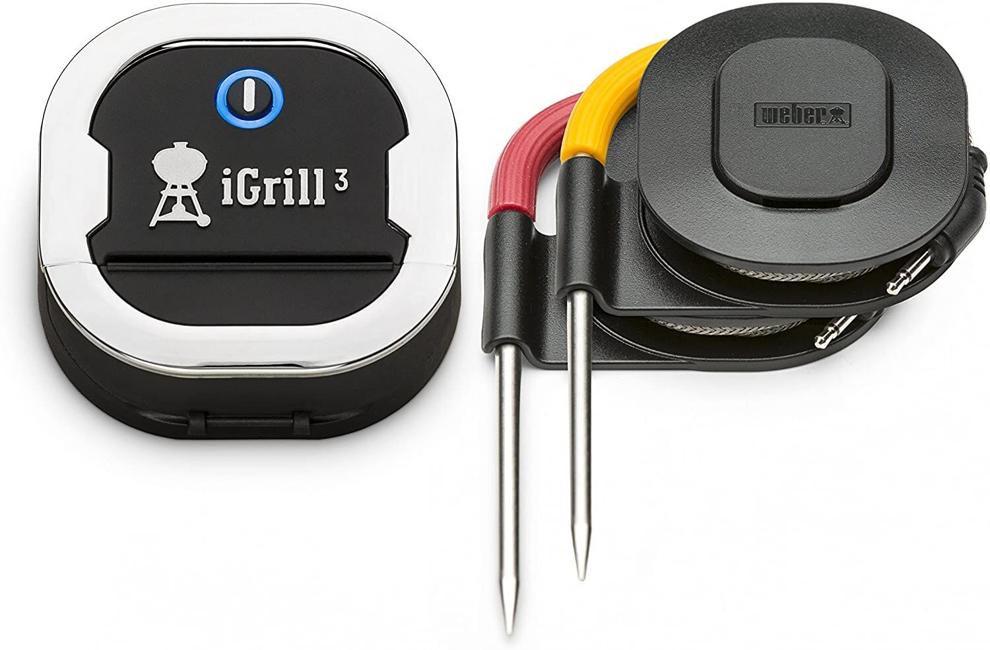 3. Inkbird Instant Read
The ultra fast Inkbird Instant Read meat thermometer responds in 3-5 seconds. With a 250mAH rechargeable lithium battery, this eco-friendly digital thermometer lasts up to 11 hours once fully charged.
4. Inkbird 4 Probes Digital
Monitor multiple pieces of meat at once with the amazing Inkbird 4 Probes Digital grill thermometer. A strong magnetic back holds the large LED digital temperature screen to your smoker, grill, oven or refrigerator.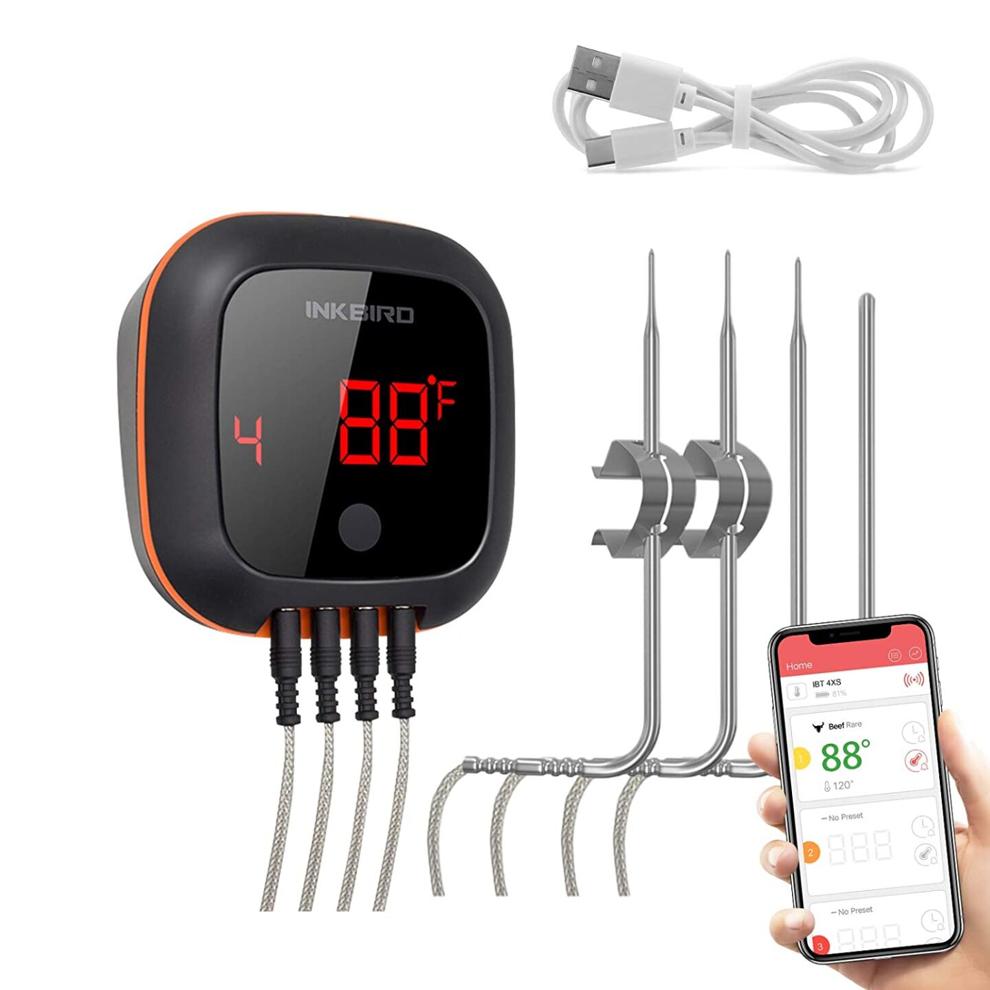 5. Inkbird WiFi Rechargeable
Download the free Inkbird Pro app to unlock all the incredible features of the Inkbird WiFi Rechargeable meat probe. You can choose from 12 preset modes and monitor your food's temperature in real time.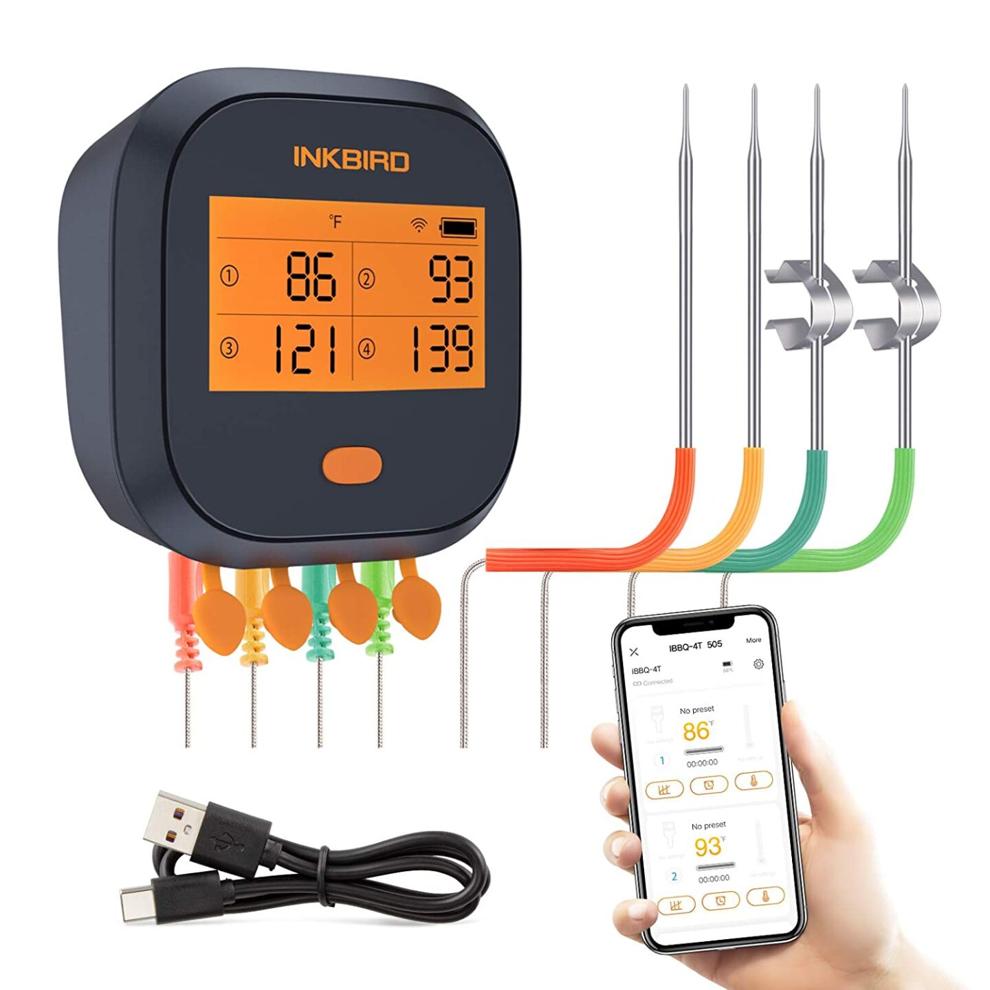 6. ThermoPro Waterproof Digital Pen
The ThermoPro Waterproof Digital meat thermometer provides fast and accurate temperature readings. With an ambidextrous design, the meat probe features an auto-rotating display for awkward angles and left-handed grillers.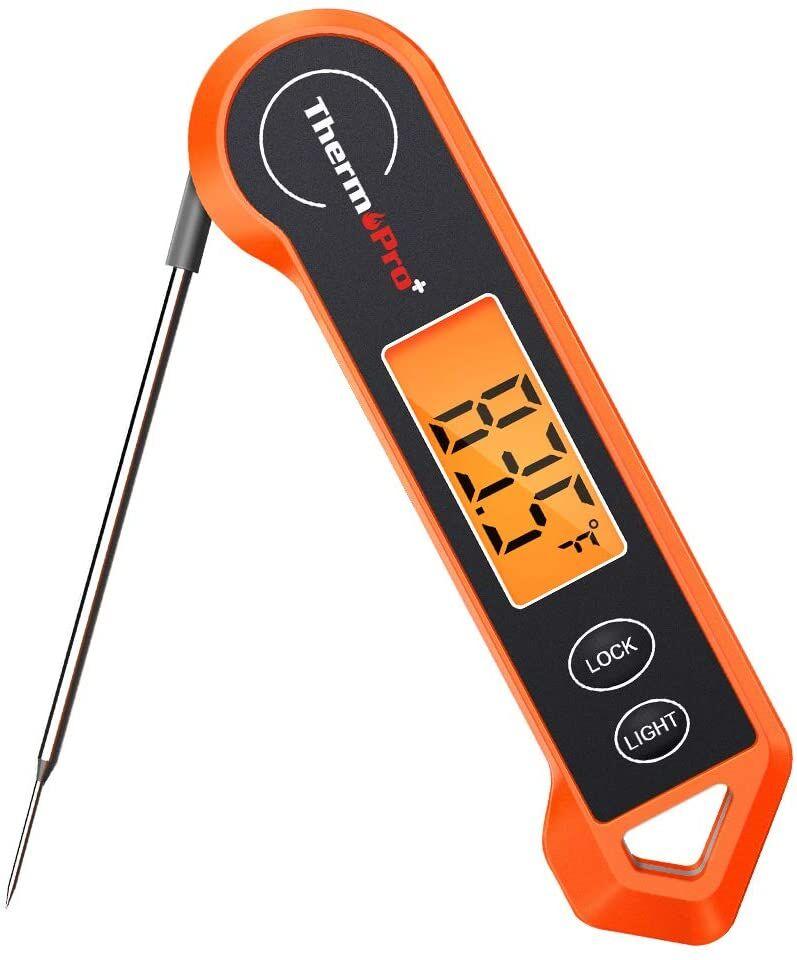 7. ThermoPro Wireless Remote
There is no app to download or synchronization required with the hassle-free ThermoPro Wireless Remote meat probe. The convenient hands-free monitor provides the meat temperature from up to 300 feet away.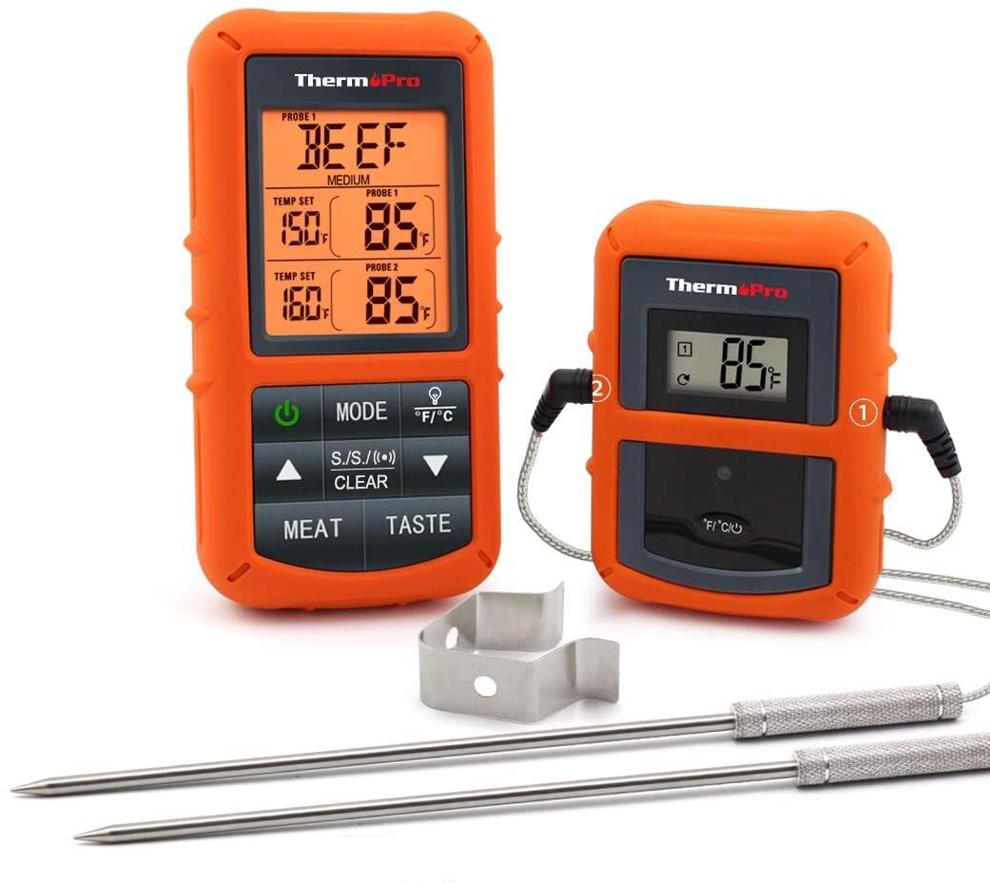 8. ThermoPro Wireless Bluetooth
The ThermoPro Wireless Bluetooth meat thermometer utilizes the most advanced bluetooth technology to monitor the temperature of your food. The strong, reliable connection provides an extended 500 foot bluetooth range.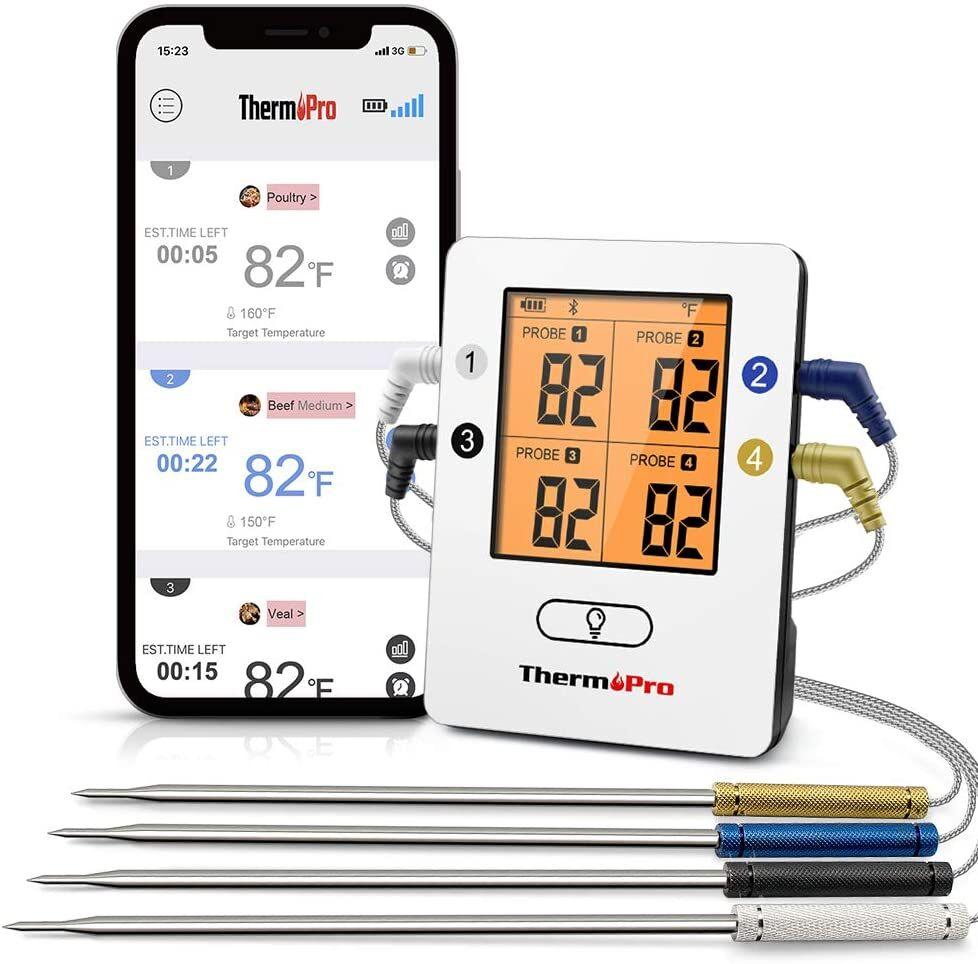 9. Maverick 2-In-1 Meat Probe
For lightning fast temperature results, probe your meat with the Maverick 2-in-1 cooking thermometer. Both the time and temperature are clearly visible on the meat probe's 180° rotating LCD display screen.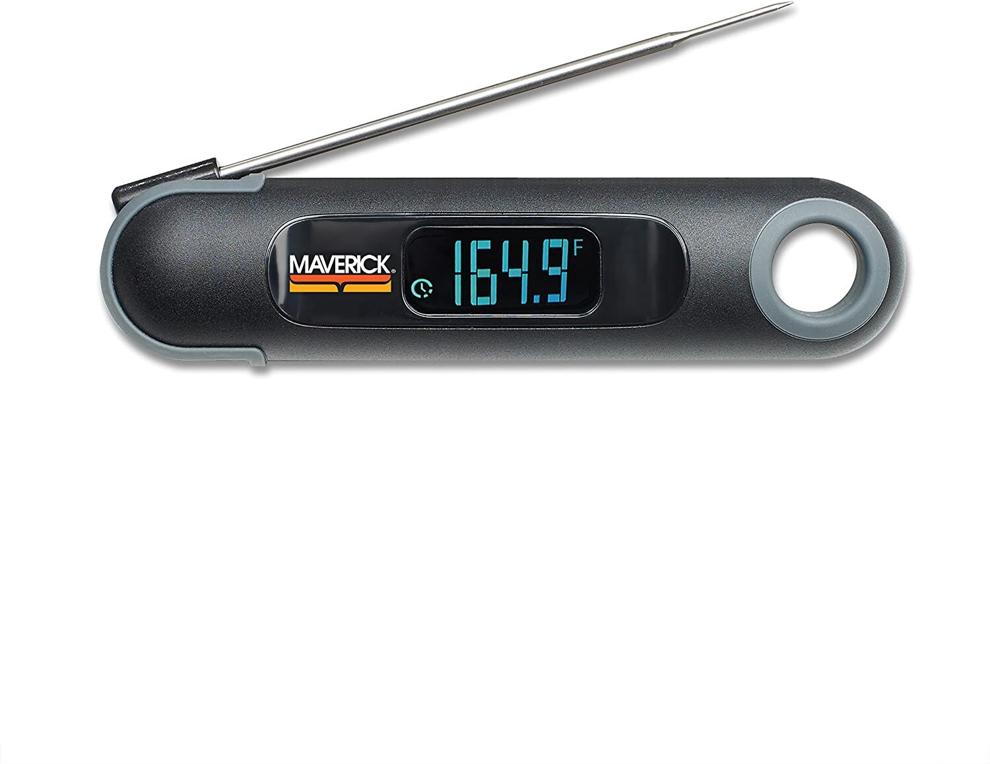 10. Maverick Remote Thermometer
Multi-functional and convenient, the Maverick Remote Thermometer works with smokers, ovens and grills. The wireless receiver flashes and beeps when your meat temperature reaches your programmed degrees setting.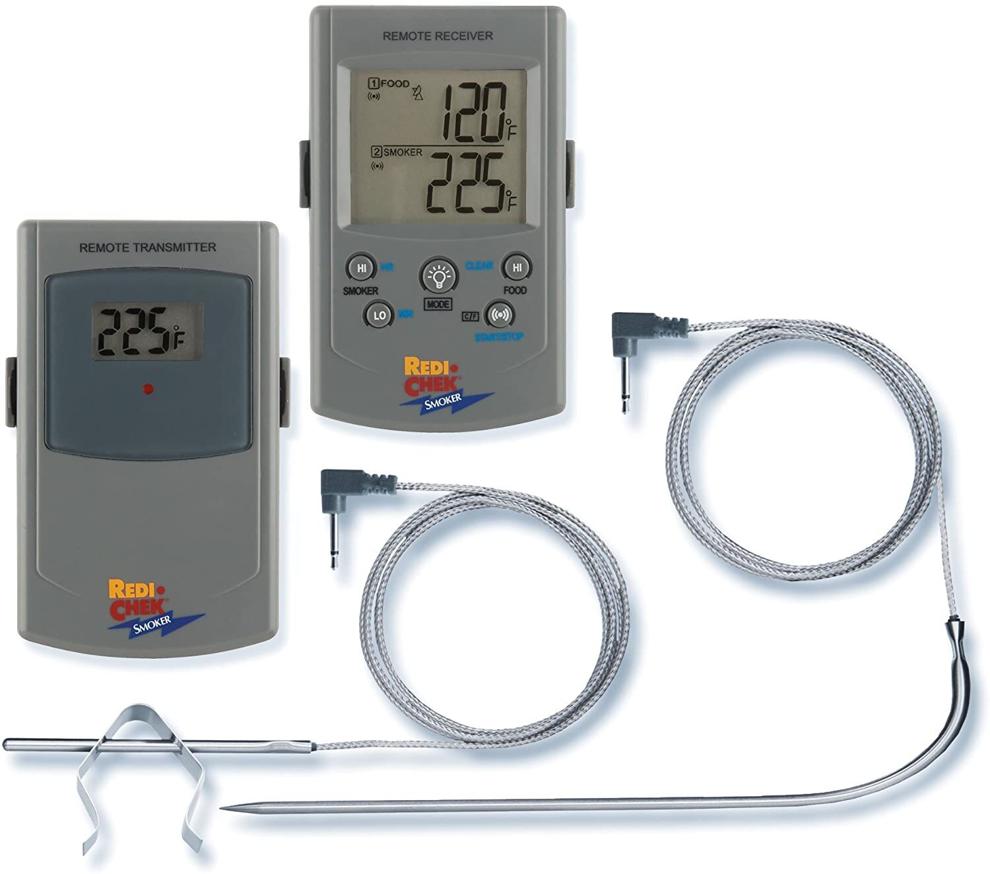 11. Maverick Pro Series 4 Probe
Made with the family grillmaster in mind, the Maverick Pro Series 4 Probe meat thermometer is waterproof and durable. The extra large, easy to read LED display shows information for all four probes. Users can set high or low alarms for each probe.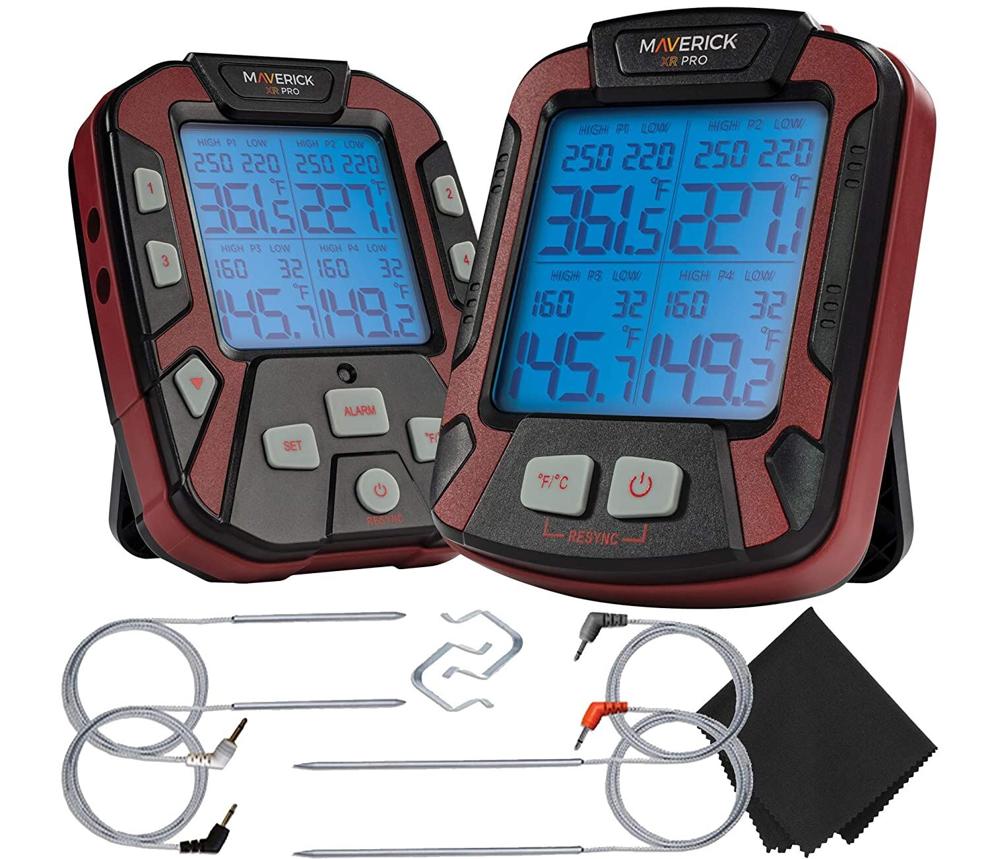 12. Meater Short Range
There are no fussy wires or installation needed to use the Meater Short Range smart meat thermometer. With two sensors and one probe, the bbq probe simultaneously monitors internal meat temperature and external temperature.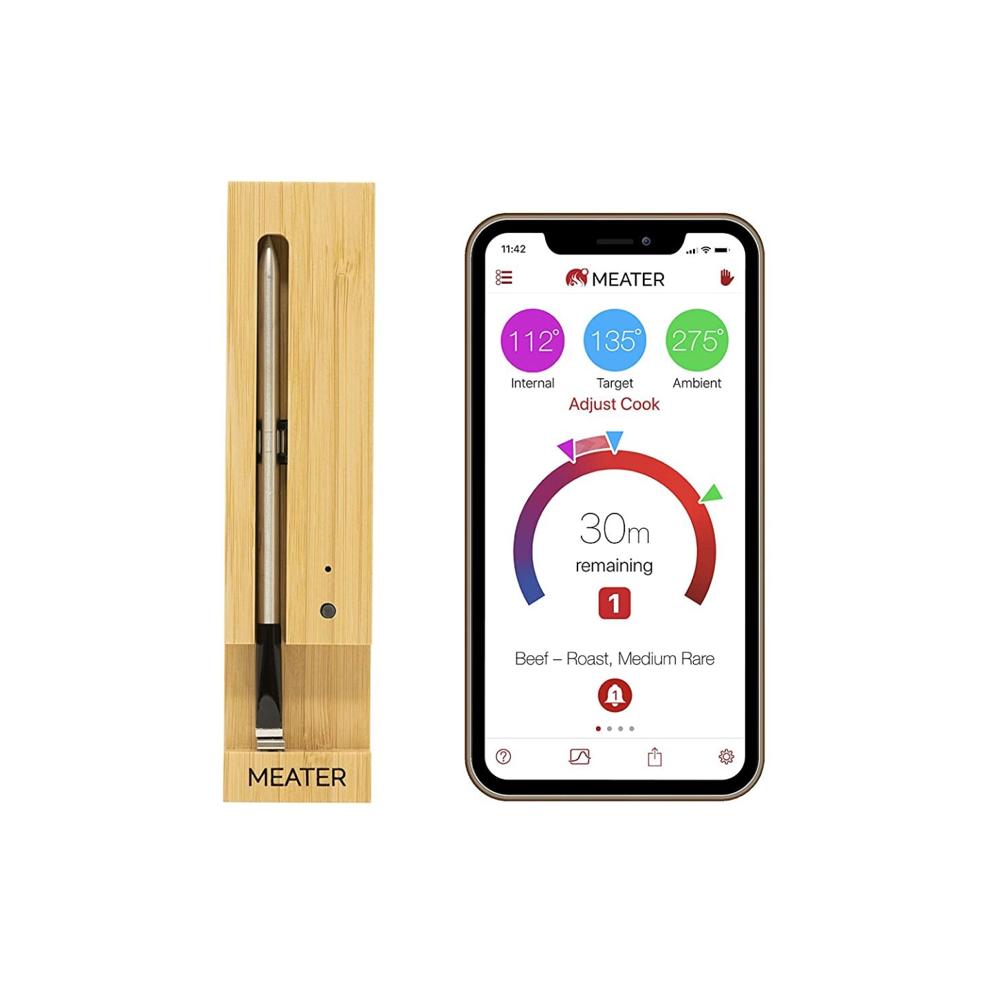 13. Meater Long Range With Bbq Gloves
The practical Meater Long Range food thermometer with Bbq Gloves is wireless with a 165-foot range, perfect for outdoor cooking. As a bonus, this meat thermometer includes a pair of heat resistant bbq gloves.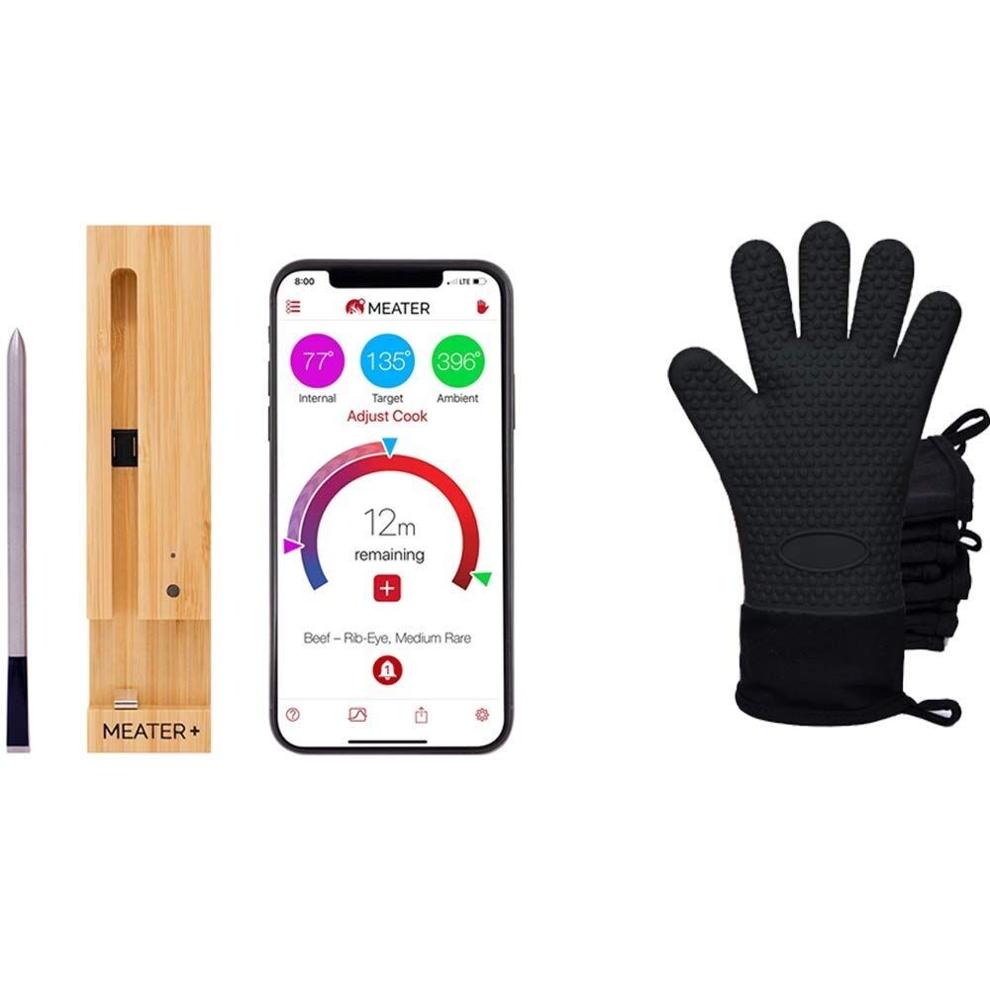 14. Meater 2-Unit Long Range Set
For the advanced chef, there is the Meater 2-Unit Long Range Set. One meat thermometer is simply not enough for some grillers. This bonus set includes two wireless smart meat thermometers for double the efficiency.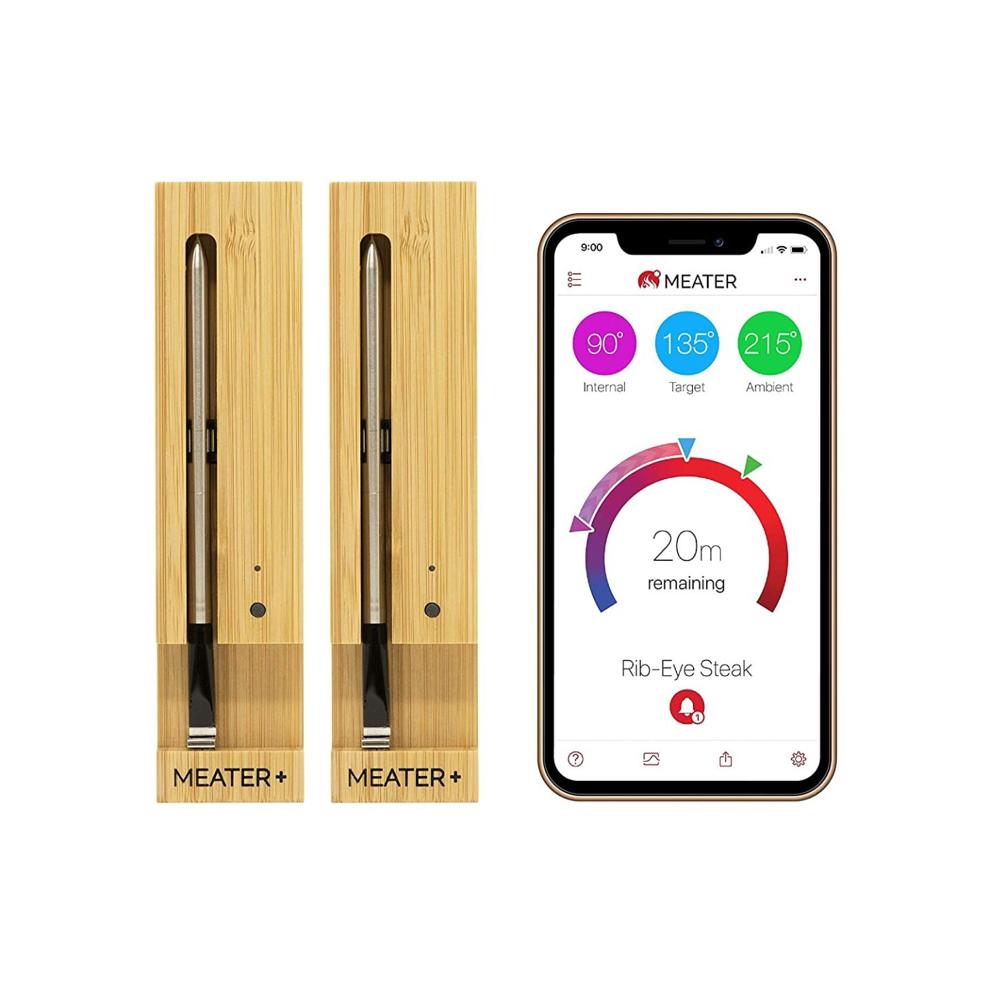 We hope you enjoy the products we recommend. We may receive a commission if you purchase a product mentioned in this article.