This article in News.Lee.Net is an associate of Okanjo, an affiliate marketing agency that helps us monetize our content. Products sold through the links in this article may allow News.Lee.Net to receive compensation from the companies whose products are sold.
- 
Need some tools? Put together your own toolkit with these handy essentials.
It is not always easy to decide whether you should hire someone to build, fix, tear down, or plant, that thing that has been on your to-do list for some time. Hiring someone can be convenient but it can also be expensive. Doing it yourself, on the other hand, can be tricky but can save you some money. 
Any DIY project can be made easier with directions or a helpful YouTube video, but the most important thing you need in order to actually complete your DIY project is your own toolkit. There are hundreds of different types of tools, each of them with their own specialized use, but not all of them are necessarily needed in every household. Some basic tools in your own toolbox can help you carry out a majority of your home projects. 
But what tools do you need? Any stroll through a hardware store can be overwhelming and trying to figure out which tools you really need can be quite the challenge. Below you will find our suggested list of tools that will assist you in the various projects that you may decide to take on. We have compiled a list of what we think are the essentials, how each tool is typically used, and where you can buy it.
1. Screwdriver Set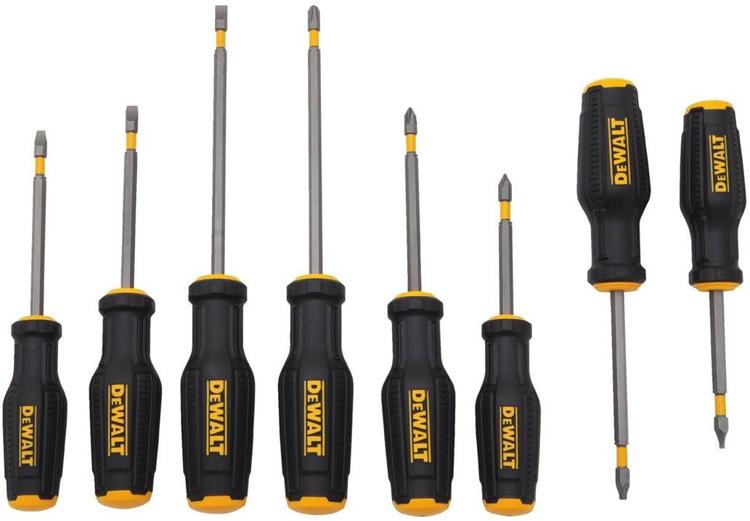 Screwdrivers are some of the most frequently used tools in any household. Good for replacing a light switch cover, tightening loose legs on furniture, or replacing cabinet doors, screwdrivers will be very handy in almost any project.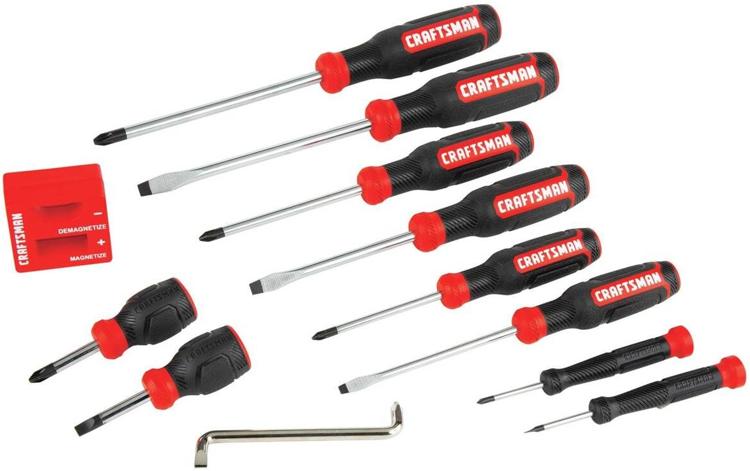 Some projects may require a screwdriver that is a flat head, others may require a Phillips, the cross-shaped one. Shape along with size of screwdrivers will vary which is why buying a set is most recommended. DeWalt, Craftsman, and Milwaukee are some good options, are relatively inexpensive, and come highly rated by professionals.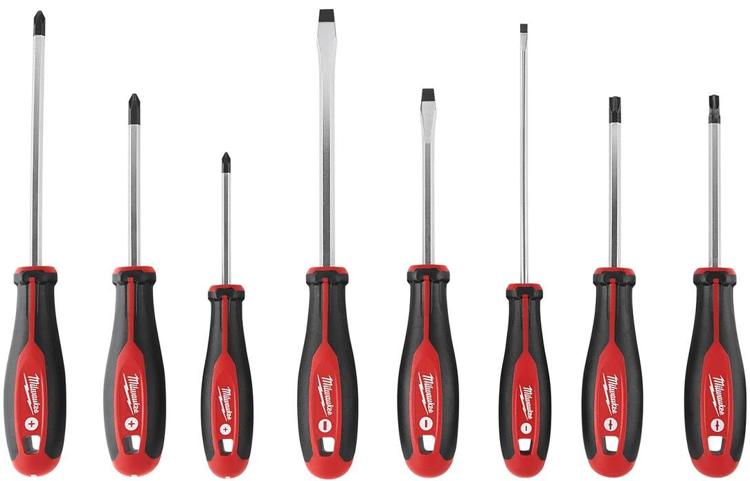 2. Tape Measure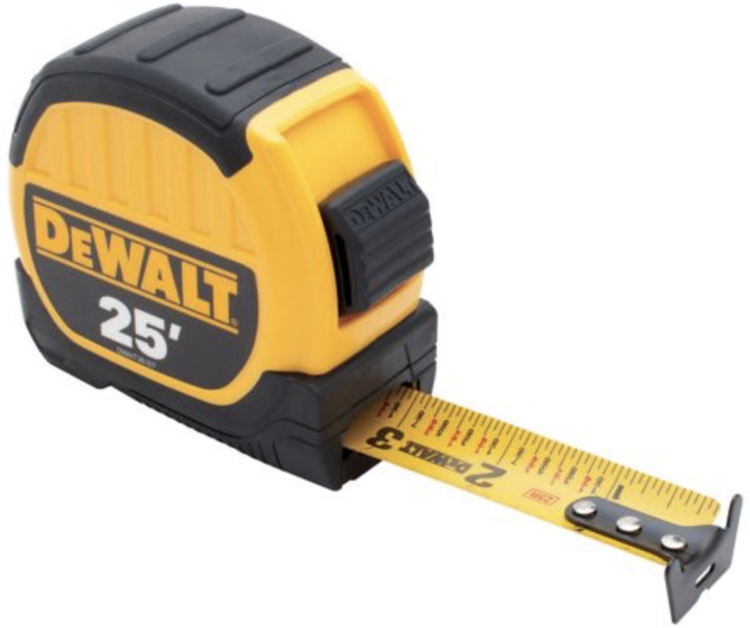 Tape measures are very useful for measuring space around your house. Whether measuring the size of your wall to purchase the appropriately sized bookshelf or figuring out how much space you actually have for that new TV you want, tape measures can be quite useful.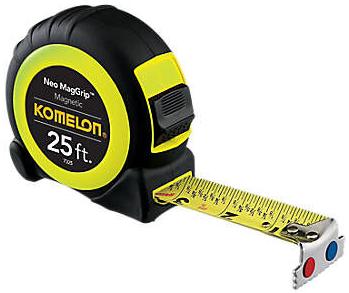 We recommend the following tape measures not only because of their overall durability and popularity, but also due to the fact that a 25 foot tape measure will be able to measure almost every space within a given household. These tape measures also come printed with fraction increments. No longer do you need to struggle to figure out the value of the smaller line in relation to the other smaller line; the DeWalt and Komelon 25' tape measures are two tape measures that will make measuring much easier.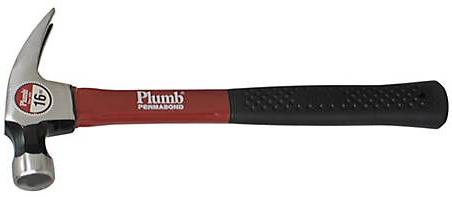 A hammer is great for adding or extracting nails from your wall. Fiberglass hammers are usually light and easy to transport. An important note to keep in mind when shopping for a hammer is that we highly recommend purchasing a hammer with a smooth face if you are going to mainly use it inside your house. Some hammers come with what is called a "milled face" which is essentially cross hatching on the face of the hammer that is provided for an additional gripping surface that will catch and sink nails. Missing your nail and hitting your wall or cabinet with one of these hammer heads will only leave an unattractive and obvious "waffle stamp" on your project. The Plumb Fiberglass Hammer is a good option that will help you avoid these mistakes and accomplish your projects that call for a hammer.
4. Set of Pliers

Pliers are great multi-purpose hand tools that can be used for gripping, bending, and cutting. The physical setup of any set of pliers is typically two crossing metal limbs -- this design multiplies the strength of your hand by incorporating leverage into the grip of the claws themselves which makes gripping, bending, and cutting much easier.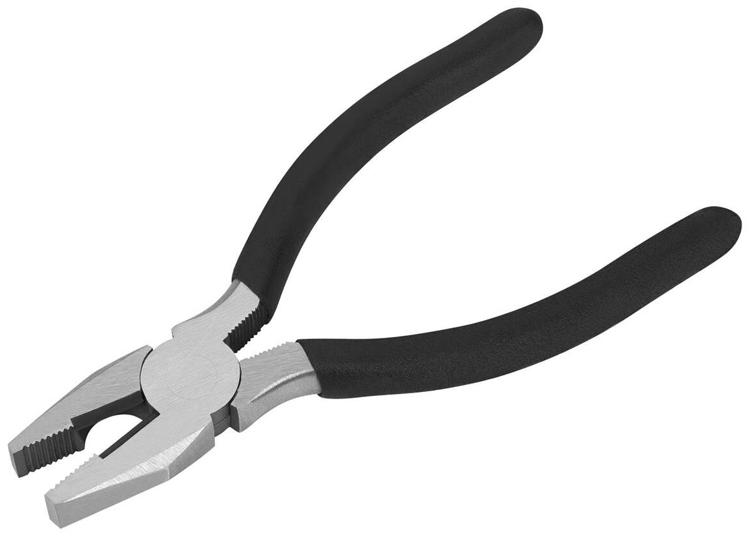 Having a pair of tongue-and-groove pliers (good for easy adjustments with greater holding power), lineman pliers (great for cutting and twisting wires), and needle nose pliers (excellent for jewelry and tight spaces), will be very useful in your own toolbox.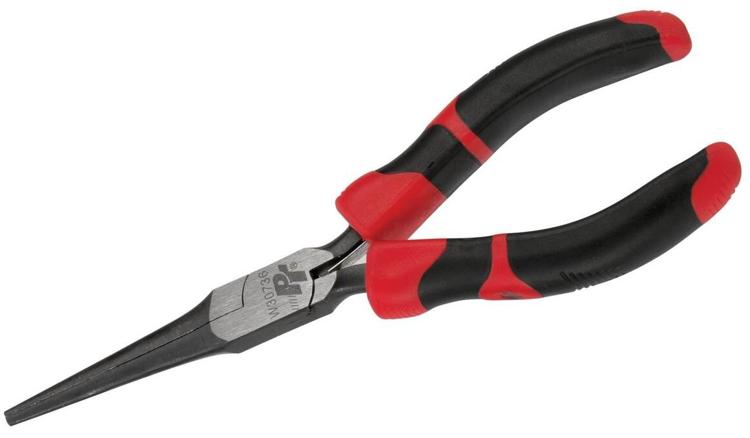 5. Adjustable Wrench (8"/12")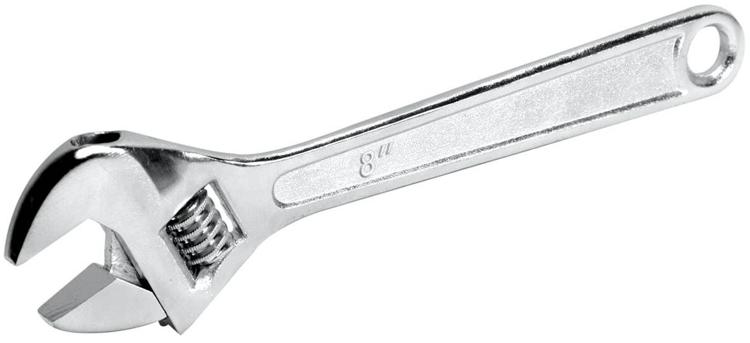 Loosening or tightening nuts and bolts around the house is much easier with an adjustable wrench. The adjustable wrench makes it easy to grip onto any size of nut or bolt. Having a set of two adjustable wrenches, varying in size, is highly recommended. Not only will a longer handle give you more leverage to loosen up those stubborn nuts and bolt but a smaller handle may also make it easier to get into the tighter spaces in your house. 

Having two adjustable wrenches is also helpful simply due to the fact that you may need two in order to completely remove a nut and bolt. Sometimes when you loosen a bolt past a certain point the nut on the other end may just begin to spin and you will have to either grip the nut by hand or try to use a set of pliers to just loosen the bolt. Having another adjustable wrench can make it easier to keep the nut stationary while you use the other wrench to loosen the bolt itself.

With all of the Amazon boxes you have been getting lately, having a utility knife will make opening those boxes much easier. Opening boxes, sharpening pencils, or cutting wallpaper is much safer with a hand-held utility knife. The retractable blade of utility knives makes it much safer for storage and will not cut you by accident when you reach into your toolbox. Most utility knives come with a built in storage compartment for extra blades. Changing the blade is easy and dull blades no longer need to be dealt with. A standard utility knife or a Classic Stanley Utility Knife are both relatively inexpensive and will be very useful in your toolkit.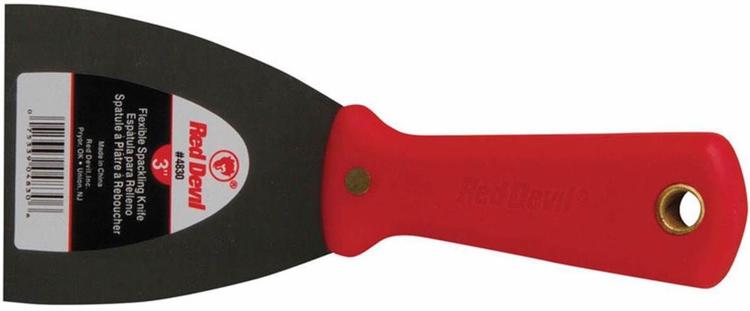 Sometimes someone puts a hole in the wall, it happens. A putty knife makes spreading some spackling compound or putty over a hole to cover it up much easier. Great for spreading or even scraping, a putty knife can be quite versatile and is pretty inexpensive. 

A level will keep your picture frames straight and your books from falling off their shelves. A level is a tool with a clear vial that has two printed lines on the exterior of the vile and a bubble in that vile. A surface is level when the bubble inside that vile rests in between the two printed lines. Levels often come with vials that are oriented differently, if you are leveling a horizontal, vertical, or diagonal surface, you will typically use a different vial on your level each time. The Empire True Blue Magnetic Tool Box Level and the Johnson 12" Magnetic Pro Level are two great options for keeping your surfaces level, both relatively inexpensive and durable. 

9. Tape 
There are three different types of tape that we believe should be kept in any toolbox. Duct tape, painter's tape, and electrical tape. All of these types of tape have their unique strengths for different uses.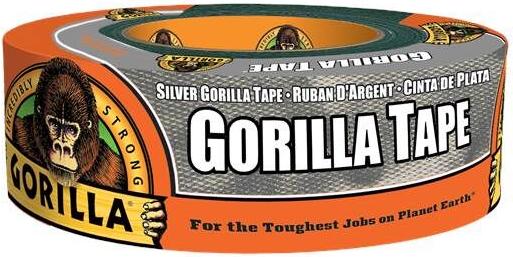 Duct tape is typically extra sticky and durable, it is great for patching a tear in your tent, covering a hole in your hose, or even attaching the bottom of your chair legs to prevent scuff marks. Gorilla Tape, Duck Tape Max, and Standard Silver Duck Tape are all good duct tape options that will provide strong reinforced backing and are great for projects and repairs both indoors and out.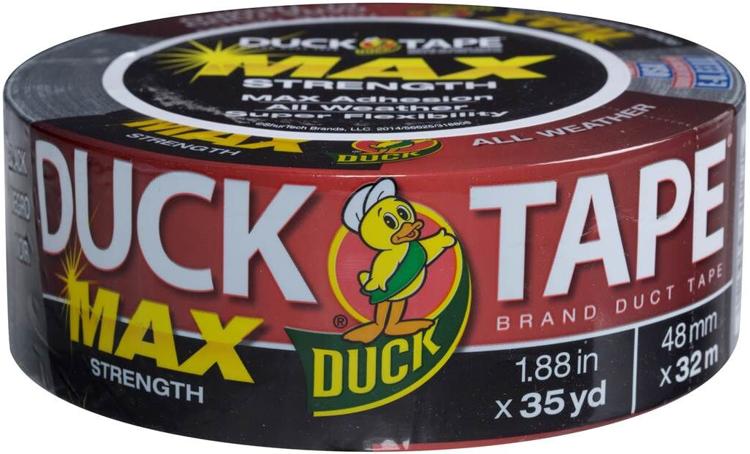 Painter's tape is what you should use when you are painting next to another surface that you do not want painted. Painter's tape prevents leaking paint and is not as sticky as duct tape, so when you pull painter's tape off of a wall, it will not pull the paint off with it.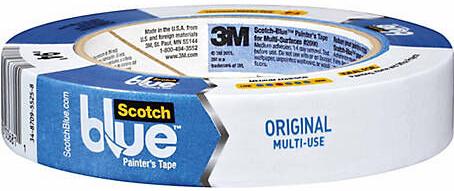 Lastly, electrical tape. Electrical tape is the tape you need for insulating or protecting wires. The high heat resistance of electrical tape helps prevent accidents caused by overheating and exposed wires. Electrical tape is also very helpful in packing the cords behind any television. The heat resistant capability along with the subtle nature of black electrical tape, can help you efficiently and safely pack all of the cables behind your television.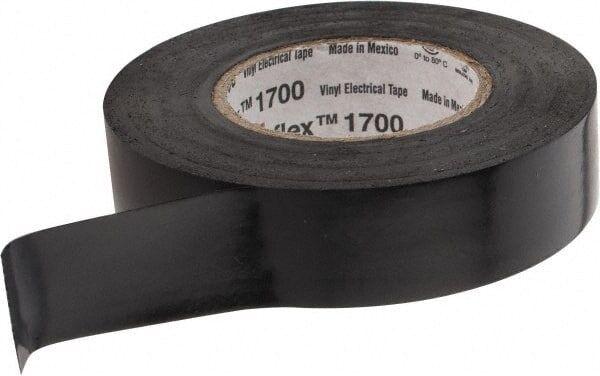 10. Flashlight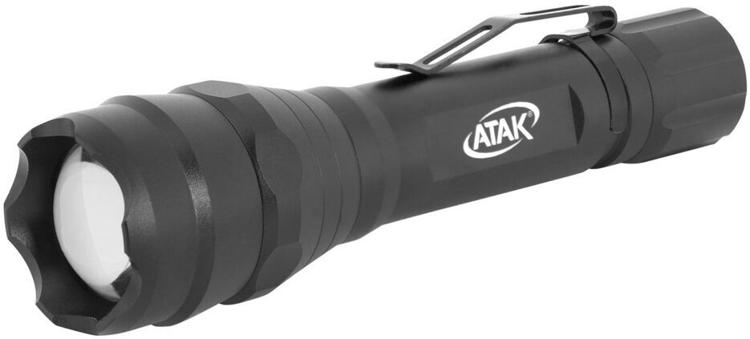 Not only good for emergencies but also good for weekend projects. Good lighting is not always given as you work around your house, dark closets or dimly lit spaces behind a bed or toilet can make it difficult to see and complete your task. A good flashlight can fix this issue and make it much easier to see. Prices for a flashlight can become pretty steep but some of the cheaper models around will do the trick, the one thing that we need them to do is provide a good source of light.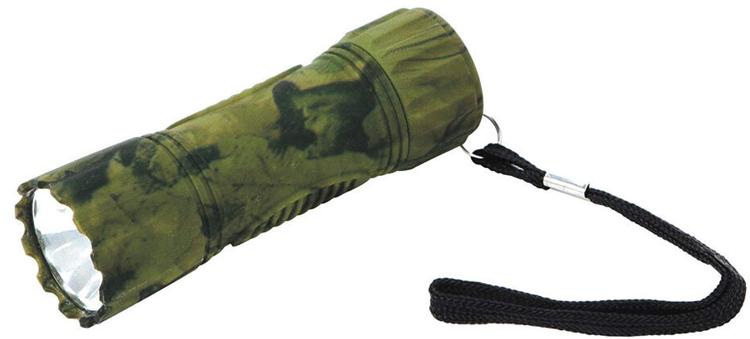 With the Atak Rechargeable Flashlight you will not have to worry about replacing the batteries every few months, the Performance Tool LED Storm Flashlight is a cheaper option that can be replaced easily if lost, and the Coast Polysteel Flashlight is a compact and powerful flashlight that can be handy in any situation. All of these flashlights are good options for your at-home toolbox.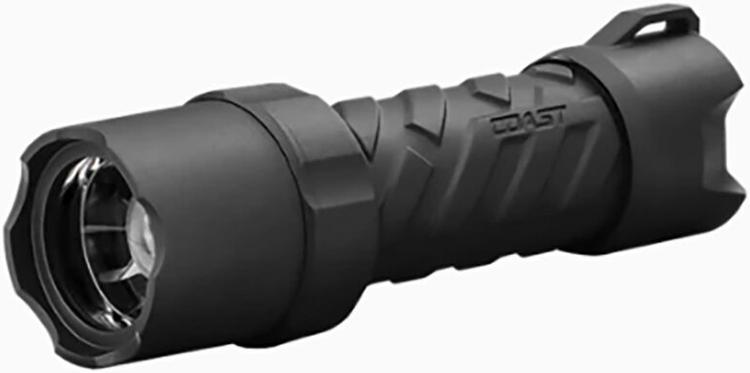 Some handy extras…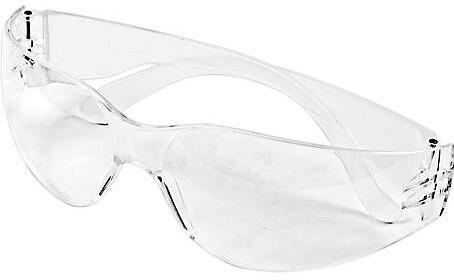 Not all home projects may require safety glasses but having a pair could be useful. Safety glasses can protect your eyes from flying debris as you cut wood or drill holes in the wall. Safety glasses are pretty inexpensive and can increase protection in any project.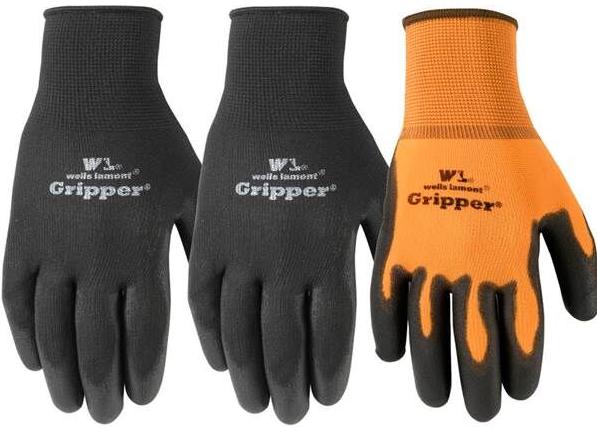 There are a variety of work gloves that can be used to protect your hands. Some of the more efficient and versatile work gloves are the coated gripper gloves. Protection and versatility, these gloves will help minimize damage to your hands while still being able to maintain dexterity.

Having a set of clamps can be very useful when gluing things back together. Instead of having to hold something for an extended period waiting for your glue to dry, clamps can help you keep that thing together as your glue bonds your pieces back together. Quick grip clamps with rubber tips are great for quickly clamping down various objects with one hand and having rubber tips will prevent your objects from being scratched.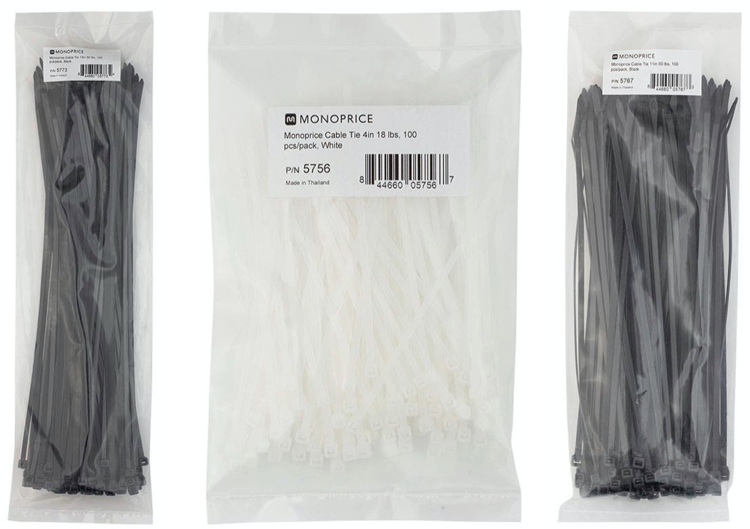 Zip ties are quite handy in clasping things together. Perfect for tying loose cables or cords together, but also good for child proofing drawers or cabinets, sealing storage bins, or even ensuring that your holiday decorations do not fall off the wall or roof. You can get creative with how you use your zip ties and they can be quite useful, so having a bundle of them in your toolbox can come in handy. 
Having some extra hardware (different sized nails, screws, nuts and bolts, etc.) in your toolkit can make it easy to quickly fix something around the house without having to run to the nearest hardware store. Storing a few extra nails and screws in your tool box can make it easy to re-fasten that loose piece of baseboard or rehang a picture frame. 
-
After buying these essentials, having a toolbox or bag will keep you from losing your tools and having to routinely buy new ones. Keeping all of your tools in one place will make it easy to find the tool for the job and move around with everything that you might need. A poly blend bag or plastic toolbox will be a very helpful storage solution that is both lightweight and durable.
Here are some good options: