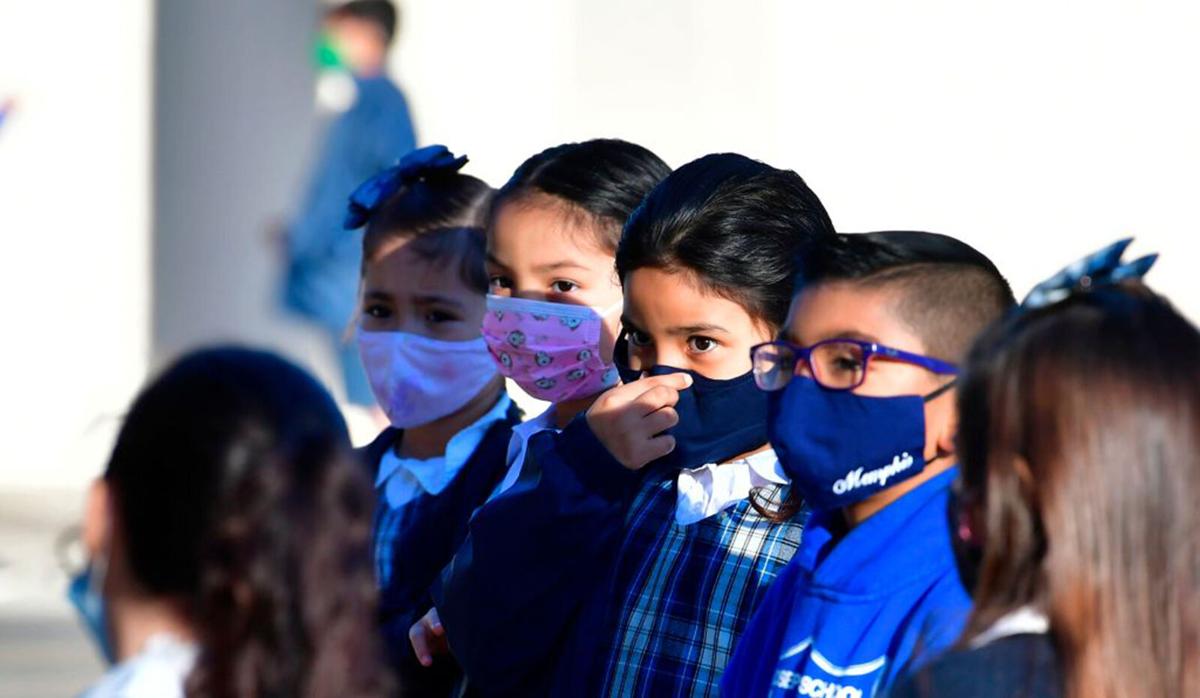 COVID-19 cases in children, adolescents, and young adults up to age 24 have been increasing steadily since the summer, but especially among Americans over age 18, a new study by the Centers for Disease Control and Prevention found.
The findings could help inform school districts as they decide when to reopen schools. Between March 1 and Dec. 12, there were more than 2.8 million confirmed cases of COVID-19 in Americans younger than 24. After splitting the data by age group, researchers found that COVID-19 cases increased with age. Most of the cases — 57.4% — occurred in young adults between ages 18 and 24, with a distinct peak during the week of Sept. 6, when most colleges started their fall semester.
Researchers found evidence that case increases in the 18-to-24 set preceded increases in the under-18 groups, suggesting that young adults might contribute more to community transmission than those under 18.
One key finding was that while 62% of school districts across the country offered either full or partial in-person learning, reports of outbreaks to the CDC have been limited, especially from schools for younger children. This suggests that the risk for transmission among children associated with reopening child-care centers and elementary schools may be lower than for reopening high schools, researchers pointed out. As of December, counties where school districts offered in-person learning have similar total numbers of COVID-19 cases per 100,000 people as counties offering only virtual learning.
"A lot of the data around school reopening was really very consistent with what we in the scientific community knew to be true," said Craig Shapiro, a pediatric infectious-disease specialist at Nemours/Alfred I. duPont Hospital for Children. "Which is that in-person schooling does not cause a rise in community transmission, and that it is safe. It can be done safely and does not necessarily lead to an increase in cases in children, especially young children."
A CDC study released last week linked in-person instruction on large college campuses with 20,000 or more students to higher rates of COVID-19 in the community. The difference is because in-person instruction at elementary, middle, and high schools takes place in "very controlled environments," Shapiro said. Mitigation strategies such as hand-washing, physical distancing, and mask-wearing are easier to enforce in a school vs. on a college campus, he said, and the study reinforced that those precautions do help prevent transmission.
"In a college setting, young adults tend to have a lot more ability to congregate even though many of these schools have gone to virtual learning or significantly reduced the size of their classes," Shapiro said. "It's all of the activities that occur outside of the classroom, on and off campus, that really can't be controlled."
One limitation of the newer study is that the occurrence of COVID-19 cases is likely underestimated among younger age groups because fewer children have been tested. Asymptomatic infections occur frequently in children and adolescents, and testing during much of the pandemic has prioritized those who were symptomatic.
"Testing is extremely important here to give us information that we need to get a good picture of how prevalent the disease really is in the pediatric age groups," Shapiro said. "These epidemiological studies and the work that our public health colleagues do help identify where the spread is occurring and how it's occurring, so that we can better prepare to prevent the next wave of disease and bring down the spread we're currently seeing."