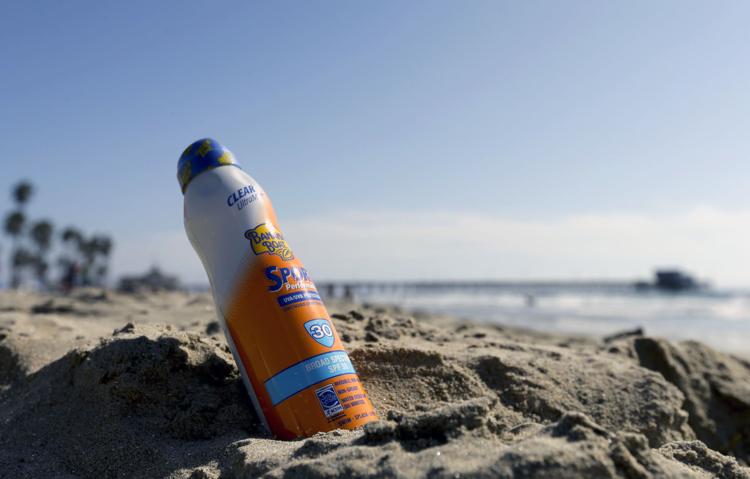 All of this uncertainty may leave consumers unsure of what to do, and experts worry some may forgo the use of sunscreen altogether. But, experts warned, that's an even worse idea than exposing you or your family to chemicals that have not yet been proven to be harmful.
To provide consumers with vetted choices, the EWG puts out a yearly sunscreen guide. For its 14th Annual Sunscreen Guide, the group said it analyzed the ingredients and performance of more than 1,300 products with sun protection factors, 700 of which are marketed as beach and sport sunscreens.
The analysis involved only a fraction of the sunscreen products sold in the US, which the FDA estimated may number more than 12,000.
For those who are concerned about chemicals entering their bloodstream, there are two types of mineral (not chemical) sunscreen ingredients considered safe and effective by the FDA: titanium dioxide and zinc oxide.
Sunscreens made with minerals physically deflect and block the sun's rays, as opposed to sunscreens with chemical filters that absorb the UVB rays and release heat as they break down.
In fact the SPF (sun protection factor) of sunscreens applies only to the UVB rays that cause sunburn and not the UVA rays that also damage and age the skin.
Experts say UVA rays penetrate deeper into the skin and into the tissue and can cause long-lasting damage. That's why dermatologists recommend always using a sunscreen labeled "broad-spectrum," which protects against both.
Titanium dioxide and zinc oxide protect from both UVA and UVB rays. Another plus — the ingredients don't appear to harm the environment.
And of course, it's always a great choice to use common sense practices as well to protect your skin from harmful rays. Wear shorts, shirts, pants and hats to help block dangerous rays and apply safe sunscreens to exposed skin. Wisely choose your time in the sun by avoiding the most intense rays between 10 a.m. and 4 p.m. Seek shade whenever possible.
The-CNN-Wire™ & © 2020 Cable News Network, Inc., a WarnerMedia Company. All rights reserved.