Here's a collection curated by The Associated Press' entertainment journalists of what's arriving on TV, streaming services and music platforms this week.
MOVIES
— Less than a year after the death of Sidney Poitier, who died in January at the age of 94, arrives the Oprah Winfrey-produced documentary "Sidney." Premiering Friday on Apple TV+, it's a poignant portrait of the groundbreaking actor who paved the way for countless Black actors in Hollywood and revolutionized how they were portrayed on screen. Shot largely before Poitier's death by director Reginald Hudlin, "Sidney" was made with the cooperation of the Poitier estate (several of Poitier's daughters appear in the film) and a number of luminaries. Denzel Washington, Spike Lee, Morgan Freeman, George Nelson, Robert Redford and Halle Berry are all interviewed in "Sidney," as is Winfrey.
— In "Athena," director Romain Gavras brings spectacular flare and long, sinewy shots to a panoramic thriller about a police siege in a fictitious housing projecting in a Paris suburb. The film, which premiered at the Venice Film Festival and debuts Friday on Netflix, is a violent but balletically filmed urban Greek tragedy by the youngest son of the Oscar-winning Greek director, Costa-Gavras. It's the French filmmaker's third feature (he's also made music videos for Kanye West, Jamie xx and others); he wrote with Elias Belkeddar and Ladj Ly, whose 2019 film "Les Miserables" covered some similar territory.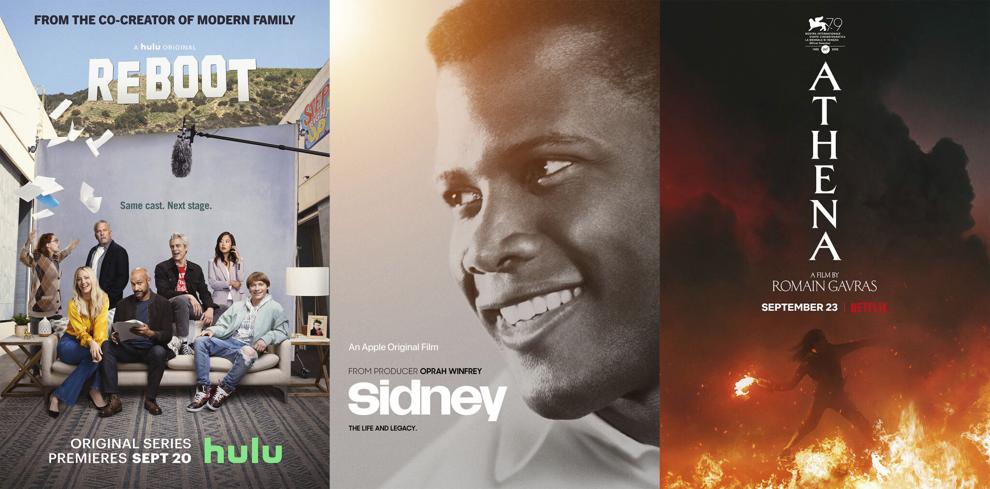 — Based on the best-selling 2019 young-adult novel by Angie Thomas ("The Hate U Give"), "On the Come Up" is about a 16-year-old girl (Jamila Gray) whose rap ambitions have both urgency (her family is in need of money) and poignancy (her late father was a hip-hop legend killed by gang violence). The film, which premiered at the Toronto International Film Festival, streams Friday on Peacock while also playing in some theaters.
— AP Film Writer Jake Coyle
MUSIC
— Kelsea Ballerini may sound pretty good on her new album but it's the title of the 15-track set that seems pretty perfect: "Subject to Change." On the poppy first single, "Heartfirst," she decides to jump into a relationship not knowing if it will last. "Who knows what'll happen/Ain't that always kinda magic?" she sings. On the ballad "Love Is a Cowboy," Ballerini sings: "All the bad ones say they're the good and all the good ones ride way." The new music comes after she and her husband Morgan Evans decided to divorce after nearly five years of marriage. The album comes out Friday.
— We've already had the album "Denim & Rhinestones" from Carrie Underwood so get ready for "Denim & Diamonds" from Nashville singer and songwriter Nikki Lane. For Lane's first album in five years, she enlisted Queens of the Stone Age's frontman Joshua Home for production and mixing, with further contributions from Arctic Monkeys' Matt Helders. Singles include "Black Widow" and "First High," with the splendid lyric: "Take me back to the first dream/501 blue jeans/Tighter than goddamn Springsteen."

— Coming just as fall approaches is a new 5 Seconds of Summer album. "5SOS5" — their fifth album — has already spawned the tracks "Blender", "Take My Hand", "Me, Myself & I" and the pop-rock anthem "COMPLETE MESS." Another early single is the ballad "Older," which features vocals and a co-writing credit from lead singer Luke Hemmings' fiancée, Sierra Deaton, and the lyrics: "On the day that you leave me/I'll forever be bleeding love." The majority of the new album was written by the band with Michael Clifford leading on production.
— AP Entertainment Writer Mark Kennedy
TELEVISION
— "Quantum Leap" is jumping back to TV with a sequel to the 1989-93 sci-fi series about a scientist trapped in the past by an experiment gone awry. Three decades later, physicist Ben Song (Raymond Lee) is part of a team attempting to decipher the nature of the quantum-leap accelerator when he suffers a similar fate. But his colleagues (including co-stars Ernie Hudson and Caitlin Bassett) are determined to rescue him. Scott Bakula, star of the original series, affirmed online he's not connected with NBC's newcomer but wishes it "good luck and happy leaping!" It debuts Monday.
— Hulu's "Reboot" is a clever take on the resurrection of an early 2000s cheesy family sitcom and its former stars whose careers haven't exactly flourished. The ensemble cast is appealing — Keegan-Michael Key, Johnny Knoxville, Judy Greer, Paul Reiser, Rachel Bloom, Calum Worthy and Krista Marie Yu — but the marquee name is creator-executive producer Steven Levitan. "Reboot" marks a return to TV for the award-winning "Modern Family" co-creator, and he takes delight poking fun at network TV's fondness for repeating itself. The series debuts with three episodes on Tuesday.
— Norman Lear turned 100 last July, but it be nitpicking to begrudge the legendary TV producer and activist a belated party, especially one that's pulling out all the stops. "Norman Lear: 100 Years of Music and Laughter," airing Thursday on ABC, will celebrate Lear's life and achievements, among them the groundbreaking sitcoms "All in the Family" and "The Jeffersons." George Clooney, Rita Moreno, Anthony Anderson, Jennifer Aniston, Jimmy Kimmel and Octavia Spencer are among those set to appear in the two-hour special that promises comedy, performances and surprise reunions.
— AP Television Writer Lynn Elber
Fall book roundup: Dive into a mix of literary and commercial favorites
Autumn's new book releases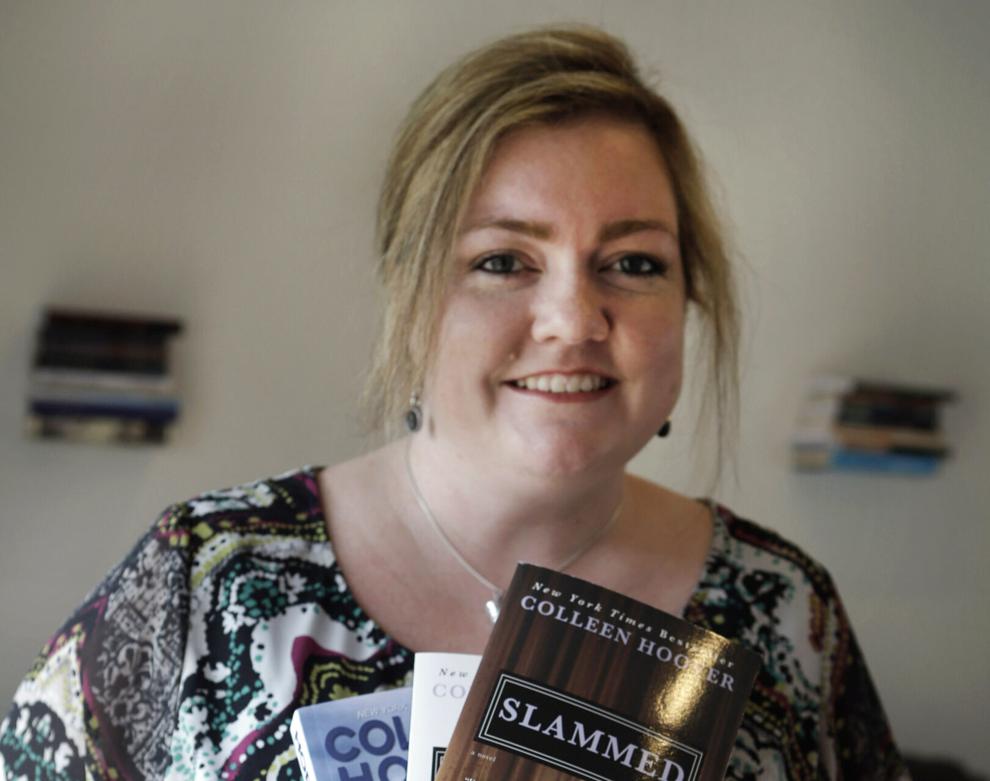 For months, Colleen Hoover's millions of fans on TikTok, Instagram and elsewhere have been talking up and posting early excerpts from her novel "It Starts With Us."
By summer, the author's sequel to her bestselling "It Ends With Us" had already reached the Top 10 on Amazon.com. It might have climbed higher but for competition from other Hoover novels, including "Ugly Love," "Verity" and, of course, "It Ends With Us," the dramatic tale of a love triangle and a woman's endurance of domestic abuse that young TikTok users have embraced. They helped make Hoover the country's most popular fiction writer.
Hoover's extraordinary run on bestseller lists, from Amazon to The New York Times, has been Beatle-esque for much of 2022, with four or more books likely to appear in the Top 10 at a given moment. "It Starts With Us" had been so eagerly desired by her admirers — CoHorts, some call themselves — that she broke a personal rule: Don't let "outside influences" determine her next book.
"I never allowed myself to entertain a sequel, but with the amount of people emailing me every day and tagging me in an online petition to write about (those characters), their story began to build in my head in the same way my other books begin," she told The Associated Press in a recent email.
"Eventually I craved telling this story as much as I did my other stories, so I owe the readers a big thank you for the nudging," Hoover said.
Hoover's new book should help extend what has been another solid year for the industry. Booksellers are looking forward to a mix of commercial favorites such as Hoover, Anthony Horowitz, Beverly Jenkins and Veronica Roth alongside what Barnes & Noble CEO James Daunt calls a "really strong" lineup of literary releases.
Fiction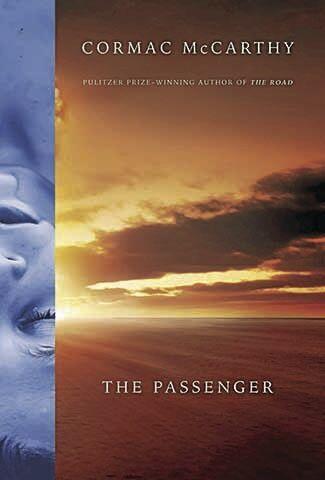 The fall also will feature new fiction from Nobel laureate Orhan Pamuk and Pulitzer Prize winners Elizabeth Strout and Andrew Sean Greer.
Cormac McCarthy, 89, has new fiction coming for the first time in more than a decade with "The Passenger" and its companion, "Stella Maris."
Celeste Ng's "Our Missing Hearts" is her first novel since "Little Fires Everywhere."
Story collections are expected from George Saunders, Andrea Barrett and Ling Ma, along with novels by Percival Everett, Barbara Kingsolver, Kevin Wilson, N.K. Jemisin, Lydia Millet and Yiyun Li.
Russell Banks has completed the elegiac novel "The Magic Kingdom."
John Irving, who turned 80 this year, is calling the 900-page "The Last Chairlift" his last "long novel," a description which could apply to much of his career.
Politics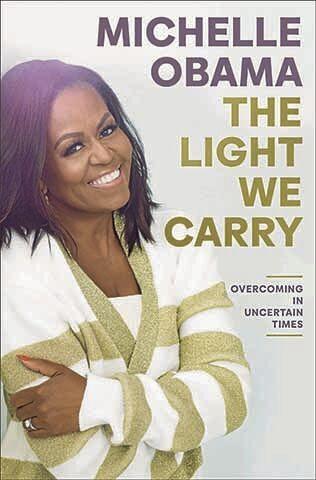 Joe Concha's "Come On, Man!: The Truth About Joe Biden's Terrible, Horrible, No-Good, Very Bad Presidency" is the most colorfully named of the latest round of books attacking an incumbent president — a long and profitable publishing tradition.
But the most high-profile works of political reporting dwell on Biden's predecessor, Donald Trump, among them "Confidence Man," by The New York Times' Maggie Haberman, and "The Divider: Trump in the White House, 2017–2021," by Peter Baker of the Times and Susan Glasser of The New Yorker.
Michelle Obama's "The Light We Carry" is her first entirely new book since her worldwide bestseller from 2018, "Becoming."
Benjamin Netanyahu's "Bibi" is the first memoir by the former Israeli Prime Minister, while American politicians with new books include Rep. Cori Bush of Missouri, Sen. Ted Cruz of Texas and Texas gubernatorial candidate Beto O'Rourke.
Posthumous releases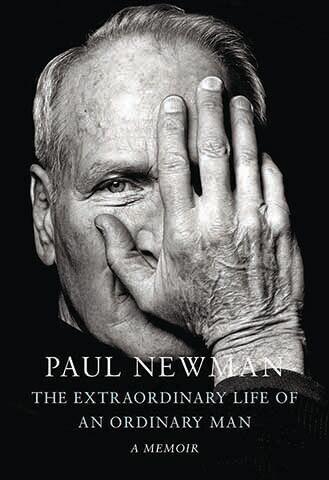 The fall will feature numerous posthumous releases, from the letters of John le Carre and the diaries of Alan Rickman to fiction by Leonard Cohen and memoirs by Michael K. Williams and Paul Newman, whose "The Extraordinary Life of an Ordinary Man" restores a project the actor abandoned before his death in 2008.
"Victory Is Assured" compiles essays by the late critic and novelist Stanley Crouch, and "Ain't But a Few of Us: Black Music Writers Tell Their Story" includes the influential Greg Tate, who died last year.
Assorted works by Randall Kenan, the award-winning fiction writer who died in 2020, are collected in "Black Folk Could Fly." His friend Tayari Jones, author of the novel "An American Marriage," wrote the introduction.
"Reading over the manuscript, I sometimes spoke to him, asking why he never told me this or that thing," Jones told the AP. "Sometimes I laughed out loud and said, 'Randall you are so crazy!' — as though we were having a drink — and he had just related a hilarious anecdote. Other times, his brilliance underscored the breadth and depth of our loss, and I sat at my kitchen table and wept."
Poetry
In poetry, one notable release is a work of narrative prose: Nobel laureate Louise Gluck's "Marigold and Rose" is a brief exploration into the minds of infant twins, inspired by the author's grandchildren. It's the first published fiction by the 79-year-old Gluck, whose previous releases include more than 10 poetry collections and two books of essays.
New poetry includes works by Pulitzer-winners Jorie Graham and Sharon Olds, Saeed Jones, Jenny Xie, former U.S. poet laureates Billy Collins and Joy Harjo, Linda Pastan and Wang Yin, the Chinese poet whose "A Summer Day in the Company of Ghosts" is his first work to come out in English.
Memoirs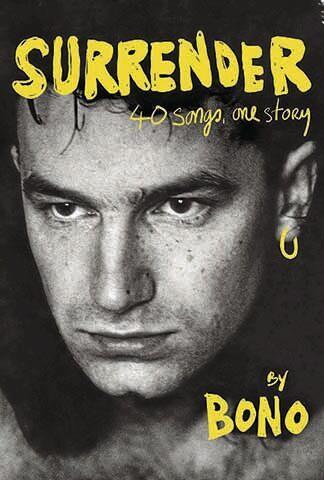 Former U.S. poet laureate Robert Pinsky, 81, has written the autobiography "Jersey Breaks," in which he addresses what he calls the "tribalism" and "nationalism" of the current moment by reflecting on his childhood in Long Branch, New Jersey.
"I realized that I am not a great sociologist or political sage, but I thought I could deal with this by going back to growing up in a town that was segregated, biracial and lower middle class," Pinsky says. "I felt that whatever answers I might have would be found there."
Celebrity books include Bono's "Surrender," Matthew Perry's "Friends, Lovers, and the Big Terrible Thing" and Geena Davis' "Dying of Politeness."
Bob Dylan reflects upon an art form he helped reinvent in "The Philosophy of Modern Song," while the title of Jan Wenner's memoir invokes the Dylan classic that helped inspire the name of the magazine he founded, "Like a Rolling Stone."
Memoirs also are scheduled from Steve Martin, Linda Ronstadt, Constance Wu and Brian Johnson.
Patti Smith's "A Book of Days" builds upon the words and images of her widely followed Instagram account, on which she might post anything from a statue of Leonardo da Vinci to her cat staring at the cover of Dostoevsky's "The Idiot."
"I love doing my Instagram; it's the only social media I really engage in," Smith says. "The book was actually quite laborious. It takes time to write a short caption. You have to find a way to impart a lot in a few sentences."
History
History books will cover the famous and the overlooked.
Among the former are Pulitzer-winner Jon Meacham's "And There Was Light," the latest entry into the canon of Abraham Lincoln scholarship, and Pulitzer-winner Stacy Schiff's biography of Samuel Adams, "The Revolutionary." Fred Kaplan, who focused on Lincoln's prose in "Lincoln: The Biography of a Writer," now assesses Thomas Jefferson in "His Masterly Pen: A Biography of Jefferson the Writer."
Releases highlighting those less remembered include Kevin Hazzard's "American Sirens: The Incredible Story of the Black Men Who Became America's First Paramedics" and Katie Hickman's "Brave Hearted: The Women of the American West."
With the overturning of Roe v. Wade, Laura Kaplan's "The Story of Jane" is a timely reissue of her 1995 book about the underground abortion counseling service founded in Chicago in 1969, four years before the Supreme Court's historic Roe ruling.
Bruce Henderson's "Bridge to the Sun" centers on the recruitment of Japanese Americans, some of whom had been in internment camps, to assist in U.S. intelligence gathering during World War II.
"It was really hard to research because many of them had been working on top-secret projects, and, even after they had been discharged, were reminded that they were under the National Security Act and that military secrets had to be kept," Henderson says. "We had to do a lot of digging and contact families and see what the veterans had left behind. Of the six guys that I follow in my book, only one was still alive."