33 die from hot weather -- in Canada. And 4 more things to know about this week's record-breaking heat.
Danegerous, record-shattering high temperatures have been logged over the past week in the U.S. and around the world.
What's going on?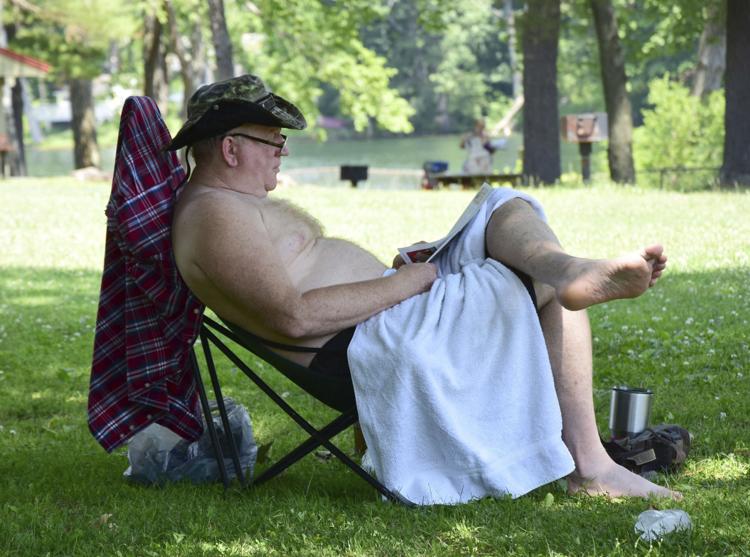 Quebec health authorities say 33 people have died from heat-related complications in the last few days, 18 in Montreal, where humid temperatures climbed past 110 degrees Fahrenheit.
If you've been hot lately, you're not alone. Record high temperatures have been logged over the past week in the U.S. and around the world. 
For the week, more than 227 U.S. records were broken for highest temperature for particular days, and another 157 were tied, federal statistics show.
Phoenix's dry heat remains potentially deadly with temperatures hitting 115 degrees Fahrenheit Thursday, the highest of the year so far. A National Weather Service heat warning extended into other parts of Arizona and California. Southern California simmered this week in the early stages of a potentially dangerous heat wave that forecasters predicted would send temperatures soaring to record levels and create conditions that could readily cause wildfires to spread.
Things aren't cooling down at night, either, with 451 records broken for warmest minimum temperatures for particular days, and another 421 tied. In Burlington, Vermont, for example, the temperature got down only to 80 degrees (27 degrees Celsius) on July 2, its highest low temperature ever.
Some other countries have seen all-time highs, such as 105 degrees (41 C) in Tblisi, the capital of the nation of Georgia, on Wednesday, and 109 degrees (43 C) in Baku, the capital of Azerbaijan, on Sunday. On Monday, Iran experienced its hottest July temperature ever, 127 degrees (53 C).
Who is at risk?
In Quebec, none of the victims had air conditioning and Kaiser said most of them died inside of their homes. Many of the victims were men over the age of 50 living alone in private apartments and seniors' residences, according to Dr. David Kaiser with Montreal's public health department.
"It's not surprising," he said. "Heat risk in an urban setting is a combination of medical, social and environmental exposures. The elderly, people with chronic diseases and people with mental health problems are more at risk."
Kaiser said the social aspect — living alone and not having another place to go to cool down — typically plays a major role in heat-related deaths in the city.
Is this due to climate change?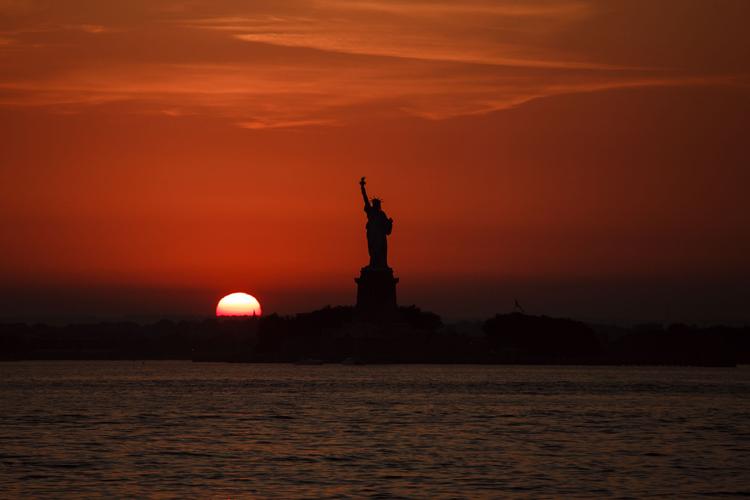 Heat waves are a part of every summer, and scientists hesitate to link any single weather event to the warming climate that researchers have measured over long periods of time. Still, Matthew Rosencrans of the National Weather service says that because of global warming, "heat waves like this are likely to be more frequent going forward than they have been in the past."
Jeff Masters, director of meteorology for the private forecasting service Weather Underground, said the past week's heat wave "is the kind of thing you expect to see on a warming planet ... it's easier to set a heat record." He notes that 2016 was the warmest year on record globally, and that year saw the most all-time heat records broken around the world.
Is any relief in sight?
In the U.S., Masters said, a cold front should bring relief from the heat and humidity in the Midwest and Northeast on Friday through Sunday. Southern California will get severe heat during that time, he said, with a high of 102 degrees (39 C) forecast for Friday in Los Angeles. That city has experienced only five July days in recorded history that were warmer, he said.
The coming week will be pretty hot over most of the U.S., especially in the West, forecasters say. For the last two weeks of July, temperatures over the eastern half of the country are likely to be closer to average than they were this past week, while probably remaining above average in the western part of the country and the southern Plains.