A look at the stranger side of news from around the country.
Not for pick-up: Spilled chicken cause traffic problems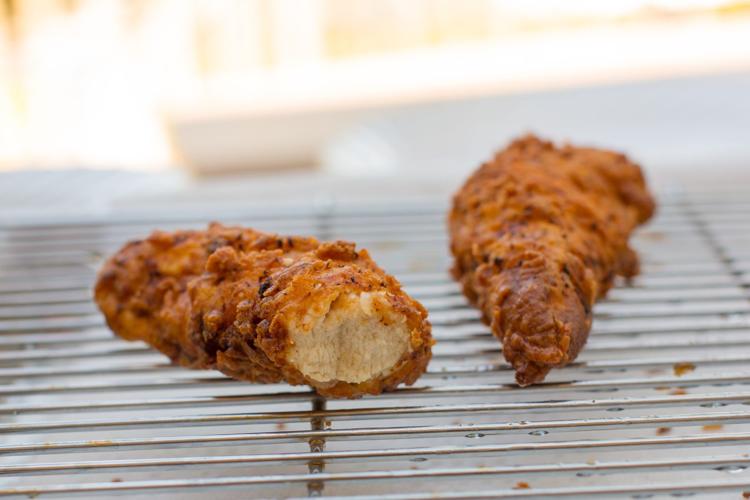 CENTRE, Ala. (AP) — These chicken tenders aren't for pick-up. An Alabama sheriff's office is warning people against eating chicken that tumbled on to a rural highway after a truck wreck.
An 18-wheeler crashed on Alabama 35 on Sunday, spilling boxes of chicken tenders in Cherokee County near the Georgia line. Motorists began stopping to pick up the food, which authorities say created a traffic hazard.
The Cherokee County Emergency Management Agency posted a notice on its Facebook page asking people to quit picking up the chicken. The notice says the food isn't safe to eat after hours on the ground.
The post also says the situation was creating a traffic hazard and it's a crime to block traffic. Violators could face charges.
The sheriff's office says a wrecker crew was on the scene Monday cleaning up the mess.
Rare 1943 bronze Lincoln penny sells for $204,000
ORLANDO, Fla. (AP) — A rare 1943 bronze Lincoln penny has sold for more than $200,000 at a Florida auction.
Heritage Auctions says more than 30 people bid on the rare coin Thursday night. Only 10 to 15 of these pennies, mistakenly minted in bronze instead of steel, are believed to exist. They were made at a time when bronze and copper were being saved to fill metal shortages during World War II.
The auction house says Don Lutes found the penny in his pocket as a teenager in 1947 after getting some change at his high school cafeteria, and held onto it ever since.
Lutes died in September. He directed all proceeds from the sale to be donated to the Berkshire Athenaeum at the public library in Pittsfield, Massachusetts.
Missing Michigan cat found 2 months later in Florida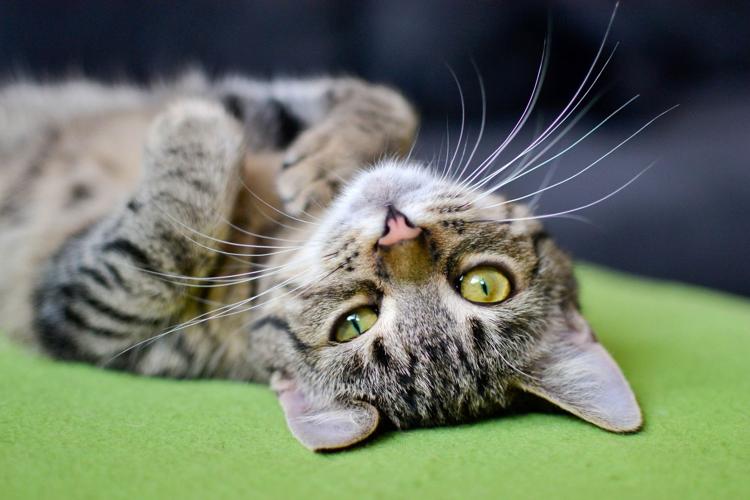 DETROIT (AP) — A cat who went missing from suburban Detroit for two months turned up more than 1,000 miles (1,600 kilometers) away in Florida.
Dearborn resident Judy Sanborn was shocked when she received a call in December from BluePearl pet hospital in Tampa, The Detroit Free Press reported. Staff told her they had her 2 1/2-year-old tabby named Bandit.
Staff told Sanborn that a local resident had found the cat, who'd been identified through his microchip.
Jose Calderon, an emergency veterinary technician manager at BluePearl, said he's never seen an animal take such a long trip in his 30-year career.
"A block over, a street over, or maybe even (from) Orlando, which is an hour away from us. This is the farthest away I've seen," he said.
It's unclear how Bandit made the cross-country trek. Sanborn guesses he hitched a ride on a moving vehicle or was found by someone in Michigan on their way to Florida. Sanborn joked that she hopes Bandit isn't disappointed to go from sunny Florida to Michigan's cold.
Bandit is set to catch a return flight to Michigan this week.
Sanborn said Bandit has been an indoor-outdoor cat with the freedom to leave her house to hunt for critters outside. She hasn't yet decided whether she'll restrict Bandit indoors, but she does plan to give him a collar with her phone number so she can easily be reached if he wanders away again.
"He (is) a little traveler," Sanborn said.
Detectives: Burglar in closed police substation left ID
BOYNTON BEACH, Fla. (AP) — To identify the burglary suspect who broke into a closed Florida police substation and ate an officer's chicken dinner, detectives didn't need to lift fingerprints or get DNA from the discarded meal.
The ID cards authorities say the suspect left behind did the trick.
Boynton Beach police said Wednesday that officers arriving for a morning shift at a department substation last week found a broken window and the remains of a hastily eaten chicken dinner scattered in the kitchen.
Finding a suspect wasn't hard. They say 29-year-old Yvelande Jean-Pierre left behind her wallet, which contained her two identification cards.
Police say security video shows she spent about 45 minutes in the substation before leaving.
Jean-Pierre is charged with burglary. Court records do not show if she has an attorney.
'Don't feed the fatberg': Huge mass blocks English sewer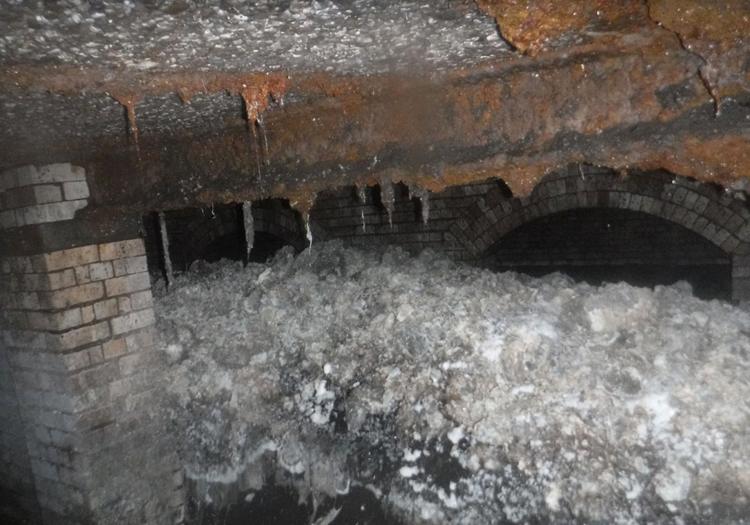 LONDON (AP) — A British official says a giant "fatberg" has been found blocking a sewer in southwestern England: a mass of hardened fat, oil and baby wipes measuring 64 meters (210 feet) long.
Andrew Roantree of South West Water says it will "take our sewer team around eight weeks to dissect this monster in exceptionally challenging work conditions."
He urged the public not to pour grease down the drain or flush baby wipes down the toilet, adding: "Don't feed the fatberg."
The revolting fat mass was discovered in drains in the coastal town of Sidmouth.
In 2017, a 250-meter (820-foot) fatberg was found in sewers beneath Whitechapel in east London. A chunk of that later went on display at the Museum of London, nestled inside transparent boxes.
Lawyer: Coat chewing could've thrown off breath test
BERWICK, Pa. (AP) — An attorney for a Pennsylvania woman charged with drunken driving hinted his client's coat-chewing could've thrown off the results of her breath test.
The (Bloomsburg) Press Enterprise reports the argument came during a hearing Tuesday for 47-year-old Jana Moschgat. An officer who pulled Moschgat over testified she was nibbling on her coat before he gave her the breath test and that he ordered her to stop.
Moschgat's lawyer, Travis Petty, asked the officer if he knew the chemical composition of the coat, noting that certain substances can alter the results of the test.
Moschgat's test showed her blood-alcohol level was 0.151 percent, nearly twice the legal limit for drivers in Pennsylvania. The officer says Moschgat also smelled of alcohol and failed a field sobriety test.
The judge ruled there was enough evidence to send the charges to trial.